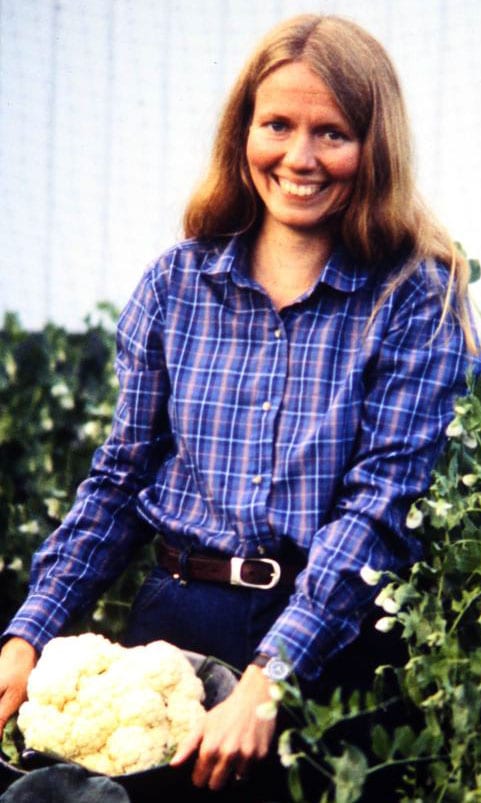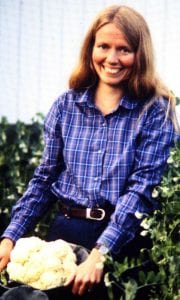 The Woods Hole Oceanographic Institution has received word of the death of former Joint Program Student Joy Ann Geiselman on May 16, 2019.  She was 67.
Joy was born March 30, 1952 in Elmhurst, Illinois to Esther Osburg Geiselman and Roy Henry Geiselman. Her father died when she was 3 years old and her mother moved her to Springfield Illinois where she spent most of her childhood. She graduated from Springfield High School in 1970. She then went on to study at Carleton College in Northfield, MN from which she earned a BA in Biology and graduating magna cum laude in 1974. While studying at Carleton, a field course in Bermuda brought her to the ocean for the first time and inspired her to pursue further education in Marine Biology. She applied and was accepted to the MIT-WHOI Joint Program in Oceanography where John Teal was her advisor.  John said "he has always been proud to be able to claim Joy as 'my student.' We all miss her enthusiasm for life, passion, and humor." She received her Ph.D. in Biological Oceanography from the Joint program in 1980.
In 1977, while completing her doctorate, she met Peter Johnson. He was immediately impressed with her beauty, intellect, and adventurous spirit.  In 1979, Peter moved to Montana to complete graduate work at the University of Montana while Joy completing her Ph.D. She then joined Peter in Missoula where she completed a National Science Foundation Post Doctorate at the University Wood Chemistry Lab.
Peter and Joy were married in Woods Hole in August 1981. They then moved to Anchorage in September 1981 after Joy was offered a job in marine studies program with the Bureau of Land Management. This was the beginning of a long scientific career in U.S. Department of the Interior. At the time of her retirement in 2012, she served as Deputy Chief of Biological Sciences at the USGS Alaska Science Center in Anchorage.
Joy's passions in life were her family, her gardens, and the natural environment. She was a devoted mother to her sons Matthew and Patrick, and she passed on her love of nature to both of them which shine on though her boys' love of the mountains and the outdoors. Both sons are accomplished Nordic ski racers and Joy loved cheering at their races. Even as her health declined, Joy continued to attend their races and in the final race she watched was able to cheer her son Patrick to victory in this year's Tour of Anchorage. Joy is also fondly remembered by two exchange students the family hosted, Fredrik of Norway and Simone of Germany. Both gained inspiration from Joy's love of science and nature, and went on to pursue careers in the natural sciences in their home countries.
Joy's talent and passion for gardening was reflected in the wide array of beautiful flowers she grew every summer and the bountiful harvest of vegetables that came from her garden every fall. Each spring her sister Mary would travel to Alaska and the duo spent hundreds of happy hours gardening together. Joy was a wealth of knowledge and mentored many in their gardening pursuits.  She was also known for her art projects which always had a component of nature to them.
Joy will also be remembered for the inspirational way she overcame adversity during her 15 year battle with cancer. Through the ups and downs of this struggle she maintained a positive outlook and continued to devote her energy to her friends and family. She contributed significantly to cancer research by participating in clinical trials for three revolutionary targeted therapies, all of which were eventually approved by the FDA for cancer treatment. Unfortunately, the cancer and treatments ultimately took their toll on Joy and she took her last breath at home May 16, 2019.
Joy is preceded in death by her parents, and brothers Roy and Bobby. She is survived by her husband, Peter Johnson; son Matthew Johnson and fiancé Anna Dalton of Bozeman, MT; son Patrick Johnson of Truckee, CA; brother John and wife Sarah of Carterville, IL; sister Mary Ott and husband Gary of Iowa City, IA; and numerous nieces and nephews.
Joy's family will be honored by donations in Joy's name to The Great Land Trust www.greatlandtrust.org.
Information for this obituary is from the Geiselman Family.