People Directory : Emily Lemagie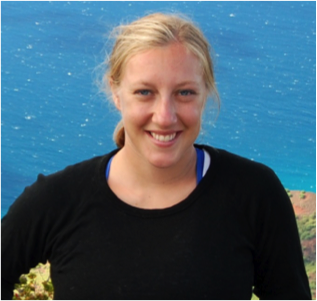 Emily Lemagie
Postdoctoral Scholar
Physical Oceanography
Postdoctoral Scholar
Office Phone: +1 508 289 2768
WHOI Mailing Address:
Woods Hole Oceanographic Institution
266 Woods Hole Rd.
MS# 21
Woods Hole, MA 02543-1050
Education
B.A. University of Washington, 2006, English with Honors
B.S. University of Washington, 2006, Physics with a Math minor
M.S. Oregon State University, 2011, Marine Resource Management
Ph.D. Oregon State University, 2018, Physical Oceanography
Research Interests
Estuarine and coastal hydrodynamics and transport processes; buoyancy-driven flows; tidal and wind-driven circulation; biophysical interactions; observational and numerical modeling approaches.
Research Statement
Coastal systems are often characterized by complex three-dimensional circulation; large bathymetric features, tides, freshwater runoff, and winds all add spatial and temporal variability which can lead to strong but intermittent fronts and drastic local shifts in water properties. Although these features are fascinating and important to study, they are intrinsically hard to observe. My primary academic interests are in identifying effective ways to combine numerical modeling and observational approaches to understanding the circulation of estuaries and the coastal ocean and for evaluating the implications of the physical dynamics on ecosystem processes.

[back]