Woods Hole Oceanographic Institution Elects New Trustees and Corporation Members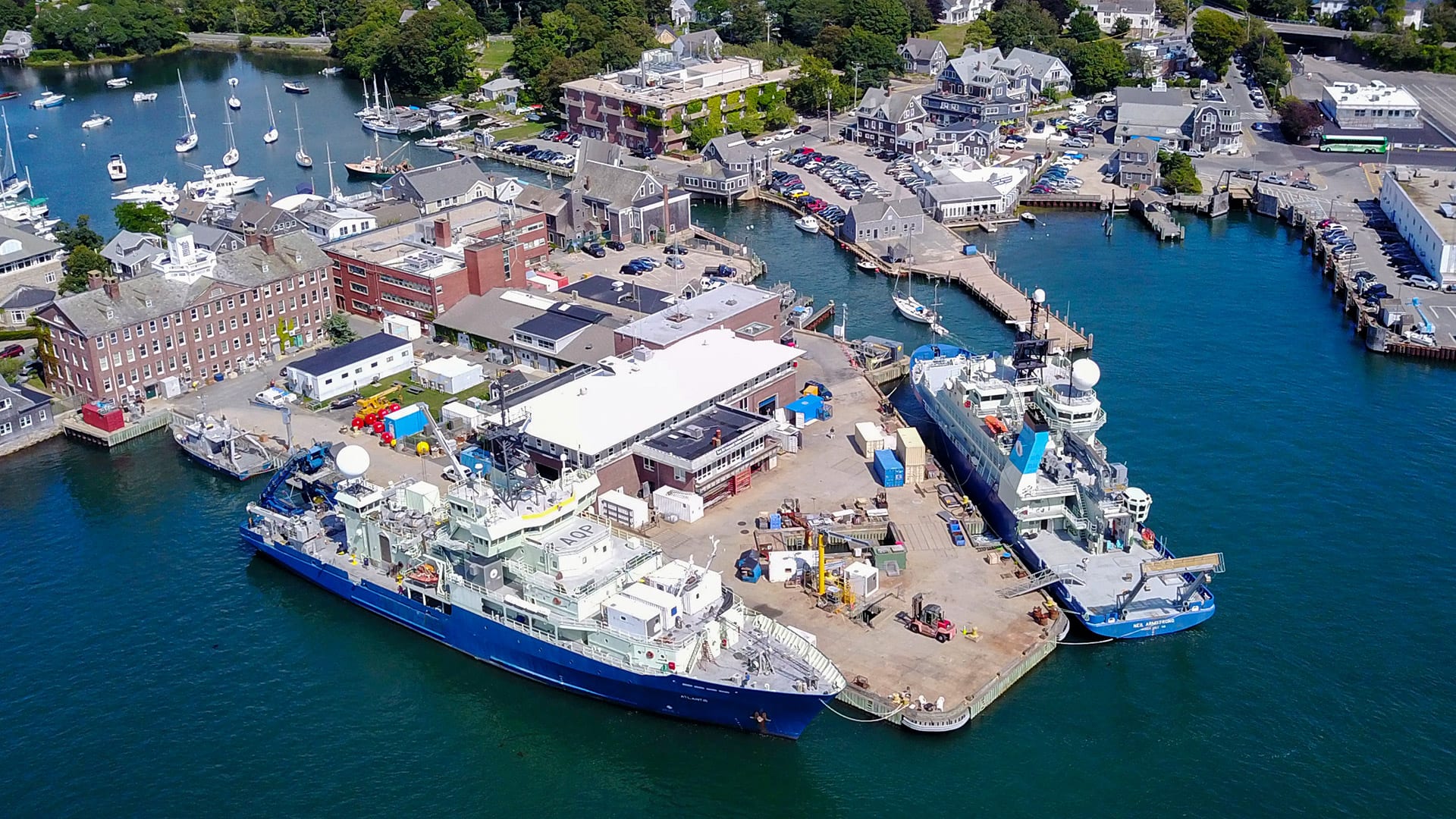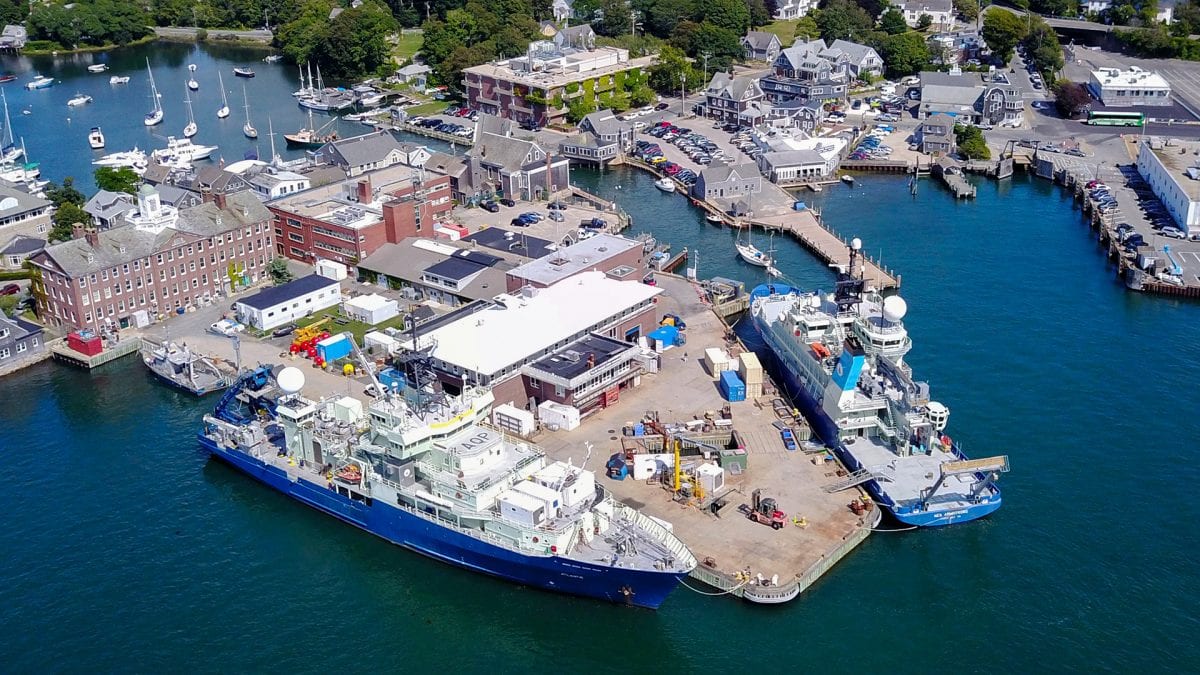 Photo © Woods Hole Oceanographic Institution
---
June 4, 2020
The Board of Trustees of Woods Hole Oceanographic Institution (WHOI) announced today the election of two new trustees and nine new corporation members.
The new trustees are Dr. Cullen Buie, Ph.D., of Cambridge, MA and John R. Kreider of Sykesville, MD. The new corporation members are Andy F. Bessette, of Mashpee, MA; Dr. Michael Braun, of Houston, TX; Colin Day of Red Bank, NJ; Elizabeth Adams Lasser of Cambridge and Martha's Vineyard, MA; Gilbert Meister of New York, NY; Doris Meister of New York, NY; James Richard Semels of Cos Cob, CT; Edgar "Garz" Soule of Wellesley, MA; and Dr. Thomas Stair of Newton, MA.
"We are delighted to welcome these new trustees and corporation members aboard," said WHOI President & Director, Mark R. Abbott. "Each of them brings a unique and valuable skillset to WHOI. We truly appreciate their commitment of time, talent, and support. With their arrival and our strong slate of existing members and officers, we are well positioned to continue pushing the boundaries of ocean science leadership for our ocean, our planet, and our future."
The WHOI Board of Trustees is responsible for strategy, policy, long-range planning, and the organization's fiscal health. Ambassadors for WHOI, Corporation members are select leaders in the US and abroad who are passionate about the ocean and dedicated to supporting WHOI's mission.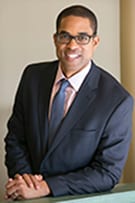 Cullen Buie, Ph.D. is an Associate Professor of Mechanical Engineering (with tenure) at MIT. His laboratory explores flow physics at the microscale for applications in materials science and microbiology. His research is applicable to a diverse array of problems, from anti-biofouling surfaces and biofuels to energy storage and bacterial infections. Dr. Buie obtained his B.S. from The Ohio State University in Mechanical Engineering. As a senior at Ohio State, he was awarded a National Science Foundation Graduate Research Fellowship to attend graduate school at Stanford University. Dr. Buie's graduate work involved water management for hydrogen-fed fuel cells and fuel delivery for direct methanol fuel cells. He obtained his Ph.D. in Mechanical Engineering from Stanford in January of 2009. Prior to joining MIT, Dr. Buie was a President's Postdoctoral Fellow at the University of California, Berkeley working with Professor Liwei Lin at the Berkeley Sensors and Actuators Center (BSAC). He has received numerous awards for his research and service including the National Science Foundation CAREER Award (2012), the DuPont Young Professor Award (2013), the DARPA Young Faculty Award (2013), and the Presidential Early Career Award for Scientists and Engineers (2016).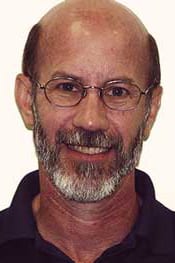 John R. Kreider has 40 plus years of experience as an ocean engineer and leader developing and operating unique ocean systems and performing projects in unforgiving environments for commercial and government customers. Through 2017, Mr. Kreider was Senior Vice-President of Oceaneering Advanced Technologies (ADTECH) and an Executive Officer of Oceaneering International, Inc., a $2 billion publicly-traded company on the NYSE. Prior to Oceaneering, Mr. Kreider was Vice-President at Eastport International (1987 – 1992), Vice-President at Arctec Incorporated (1982 – 1987), and manager at Shell Oil/Shell Development Company (1975 – 1982). Mr. Kreider holds a BS in Chemical Engineering from Lehigh University and MS and Engineer's Degrees in Ocean Engineering from Massachusetts Institute of Technology and Woods Hole Oceanographic Institution. He has been a member of the NOAA Ocean Exploration Advisory Board since 2014 and Chair since 2017, and also serves as Sea Space Symposium Chairman of Board.
About the New Corporation Members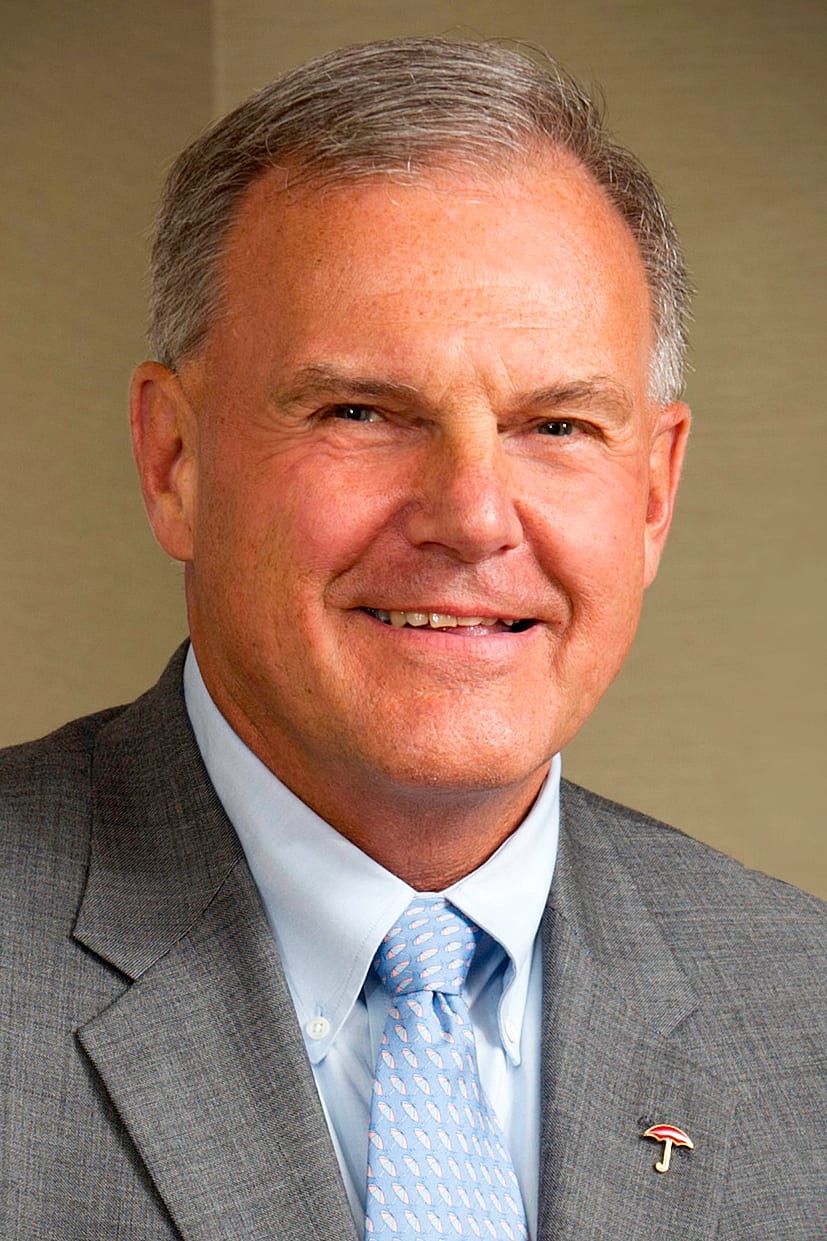 Andy F. Bessette is Executive Vice President and Chief Administrative Officer for Travelers, where he also serves as a member of the organization's Management and Operating Committees. Prior to joining Travelers, Andy served as President of the International Development Research Corporation, now CoreNet Global. He is a member of the University of Connecticut Board of Trustees, is chair of the Financial Affairs Committee and serves on the Board of Directors of the University of Connecticut Health Center. He is Vice Chairman of the Capital Region Development Authority and sits on the Board of Advisors for Team Rubicon. He is a corporator for Saint Francis Hospital and Medical Center and serves on the Board of Governors for Hartford Hospital. He is a graduate of University of Connecticut and has a masters from University of Rhode Island.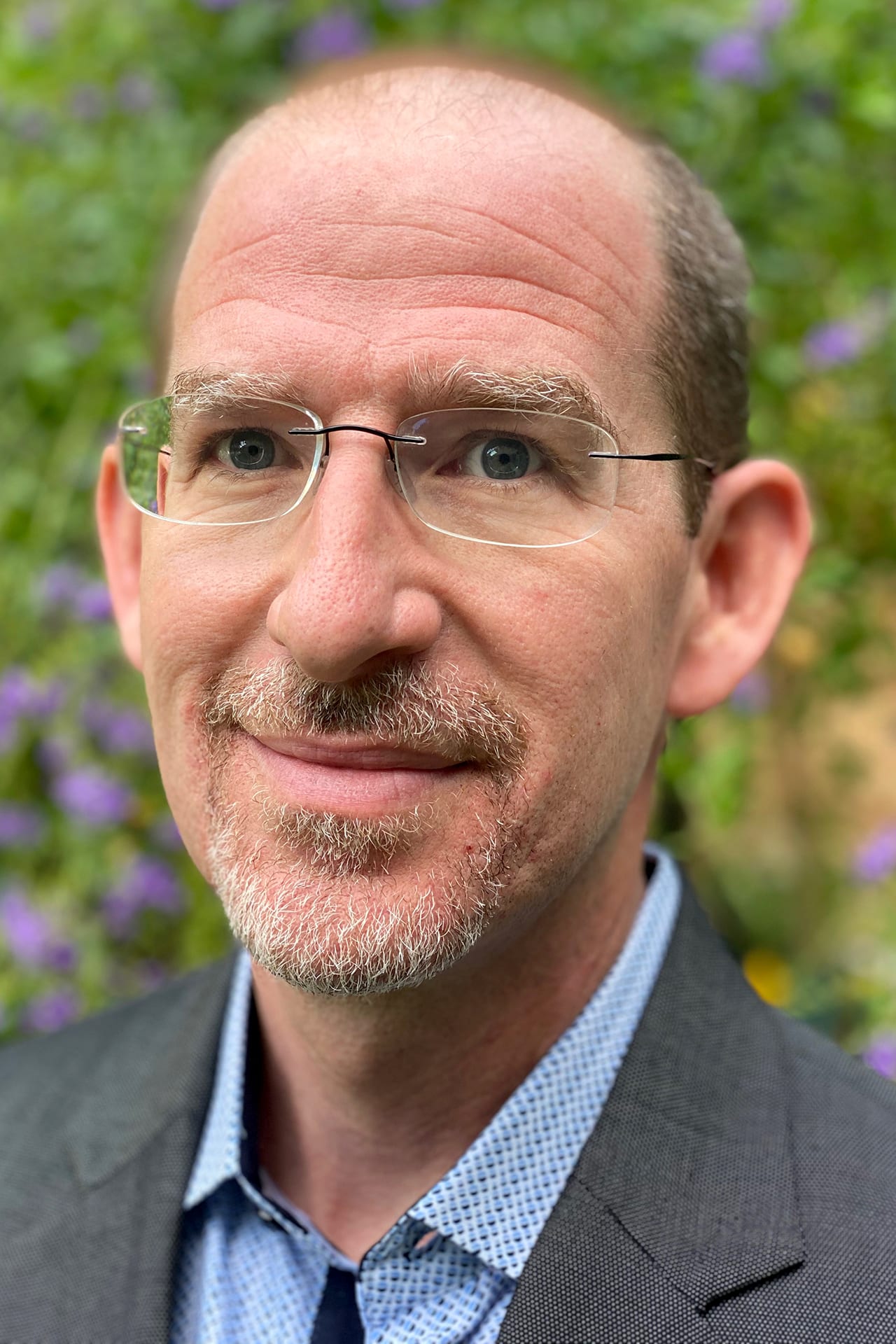 Michael Braun, PhD is a Senior Advisor for Disruptive Technology at ExxonMobil and also serves as Upstream Advisor to the ExxonMobil Energy Centers.  He was formally trained as a geoscientist, (ScB from Brown University, 1996 and PhD from MIT/WHOI Joint Program in Oceanography/Applied Ocean Science and Engineering, 2004) integrating experience in field geology, numerical modeling, rock mechanics, and geochemistry to studying reactive transport of magma and the rheology of the Earth's mantle. In 2015, Dr. Braun returned to research with responsibility for hydrocarbon systems analysis (including a collaborative project with WHOI & MIT). He lives and works in Houston with his wife and two young children and, in his spare time, enjoys mountain biking and travel.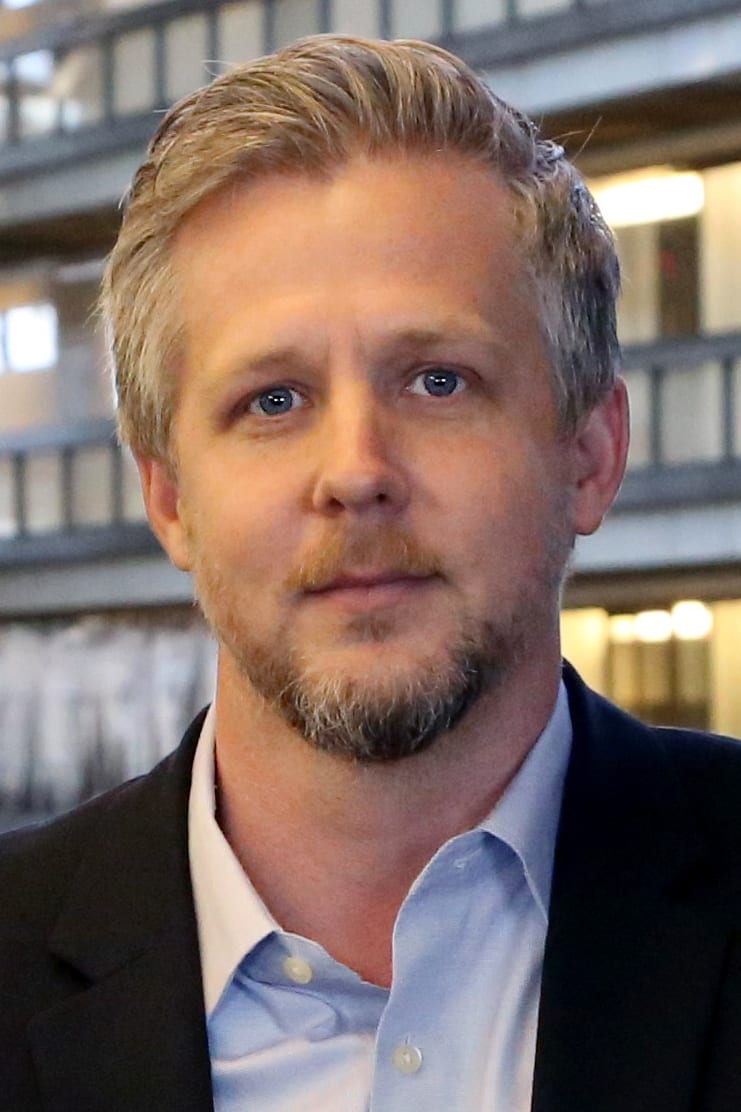 Colin Day is Founder & Chairman of iCIMS, a leading recruitment software provider. He previously served as a member of the Board of Directors of WorkWave and was a technical recruiter for Comrise Technology. He is also a board member at Northpass, a learning management system company. Mr. Day is passionate about the environment, especially the preservation and protection of the oceans. He is a graduate of Cornell University and lives in New Jersey with his wife and two children.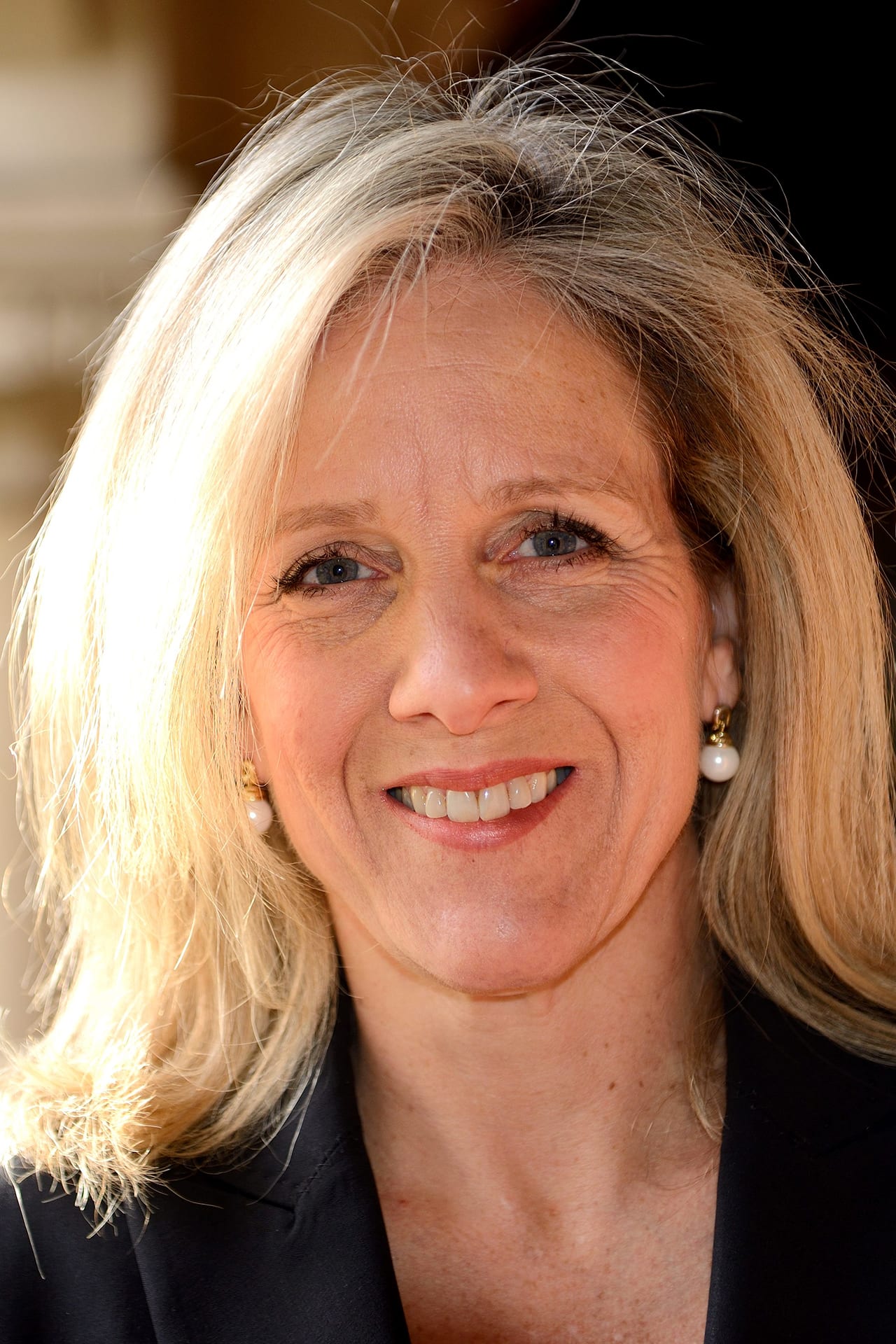 Elizabeth Adams Lasser has an AB from Harvard and an MBA from Northwestern. Now retired, she worked in marketing in financial services before raising her children. She and her husband, Cliff, are significant supporters of Breakthrough Greater Boston, the Cambridge Historical Society and Harvard's Schlessinger Library. Having provided significant support to educational organizations for a number of years, Ms. Adams Lasser has a specific interest in providing support for the training of an inclusive group of future generations of ocean science leaders.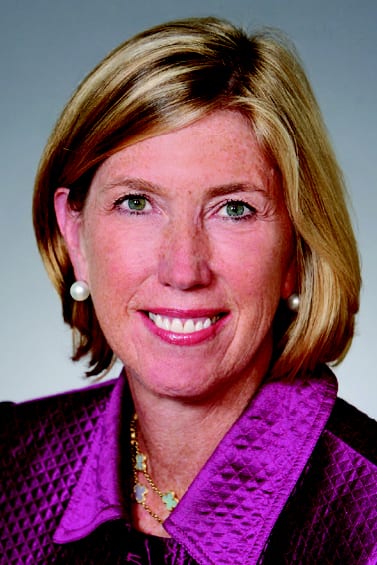 Doris Meister is Executive Vice President, Wealth Management, at Wilmington Trust. She previously served as President, US Markets, for BNY Mellon as well Senior Vice President at Alliance Bernstein and Merrill Lynch.  Ms. Meister is active in her community and is a board member of Alvin Ailey American Dance Theater and Museum of the City of New York. She was named among the "Most Notable Women in Banking and Finance" in 2019 by Crain's New York Business, which recognizes leading women for their significant professional, civic, and philanthropic contributions. Ms. Meister received her undergraduate degree from Smith College and her MBA from University of Chicago.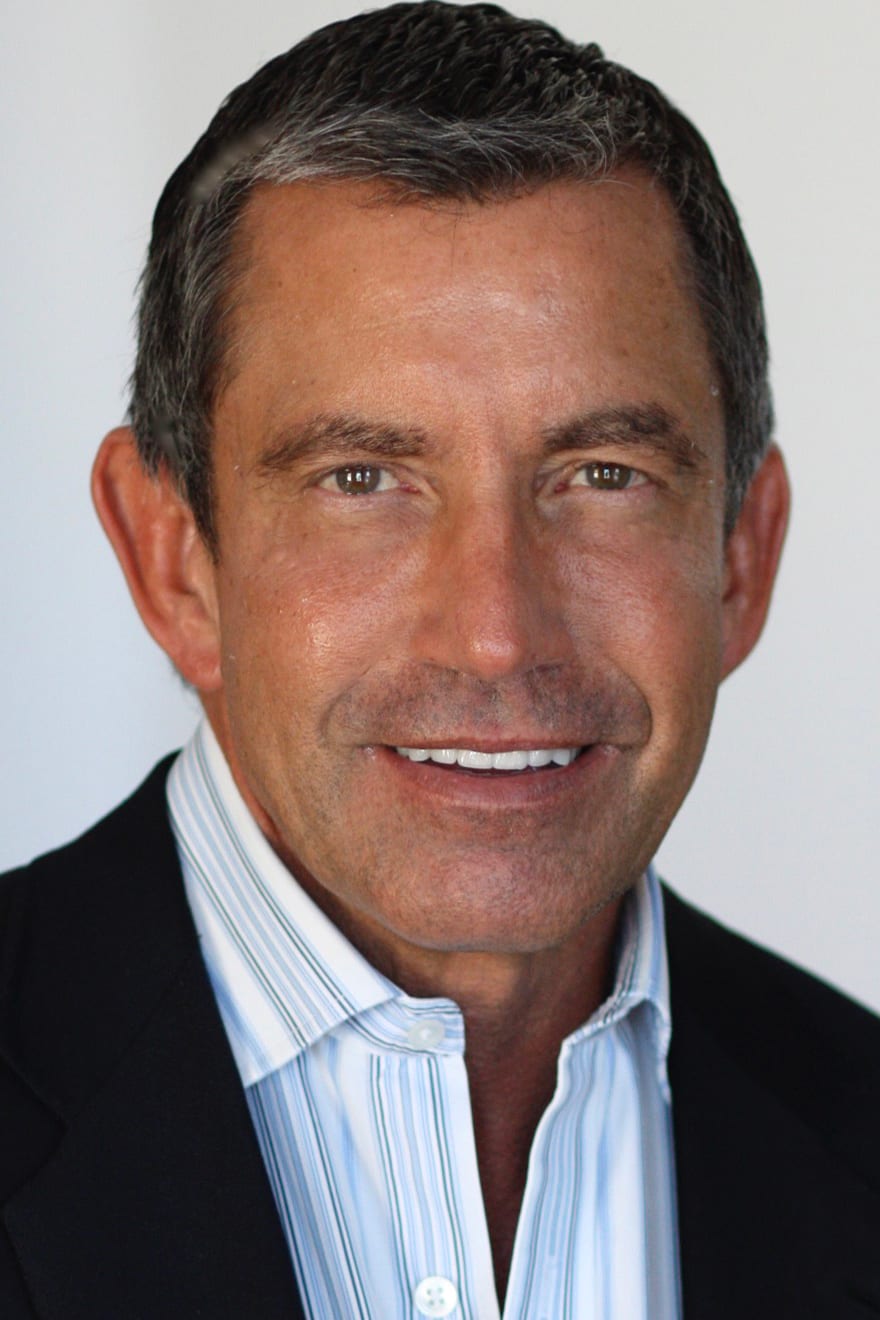 Gilbert Meister is principal of Cove Hollow Partners and CHP Ltd., focusing on venture investments and financing in new media and related areas. He was previously Managing Director, Global Investment Banking and Director at Merrill Lynch International. Mr. Meister's service in the community includes being on the Board of Governors at the John Carter Brown Library, Brown University, Member of the Board of Directors of the Gund Gallery at Kenyon College, Member of the Publications Committee at The Grolier Club, Chair of the Speakers Committee and House Committee at Devon Yacht Club (East Hampton). He is a graduate of Kenyon College and received his MBA from the University of Chicago. He plays tennis and golf and is an enthusiastic sailor.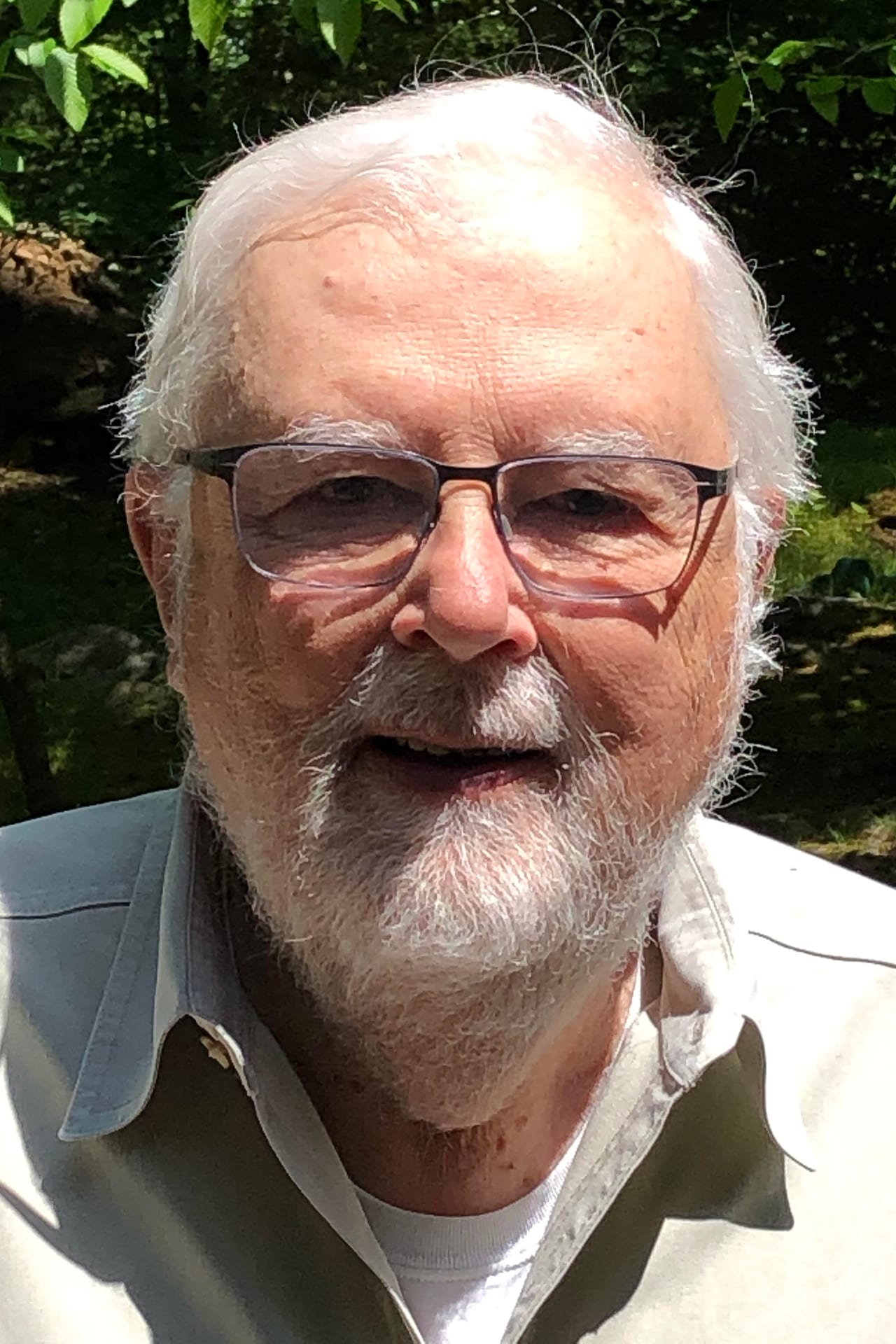 James Richard "Rick" Semels has been affiliated with WHOI since 2017 when he joined both WHOI Global Rivers trips. He graduated from University of Connecticut with a B.A. in English and worked in advertising for ten years before migrating to commodities trading and "managed futures," as well as mutual fund trading, and ETF trading via individual managed accounts. Mr. Semels is a lifelong sailor and has made several offshore passages in addition to racing around the buoys. Everything from coastal waters to the open ocean has fascinated him.  He also has served on several non-profit boards in his community.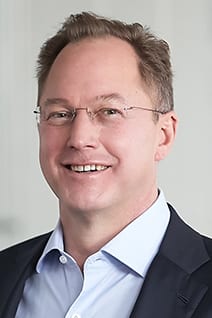 Edgar "Garz" Soule is a Managing Director of Investor Relations for Audax Group. Prior to joining Audax in 2000, he was a Managing Director of Abbott Capital Management, LLC where he oversaw all Investor Relations activities. Prior to joining Abbott Capital, Mr. Soule worked for MassMutual Financial Group and for Irving Trust Company. He understands the critical role that the ocean plays in influencing and changing the world's environment, and finds the work that WHOI does "fascinating." Mr. Soule is a graduate of Hobart & William Smith College.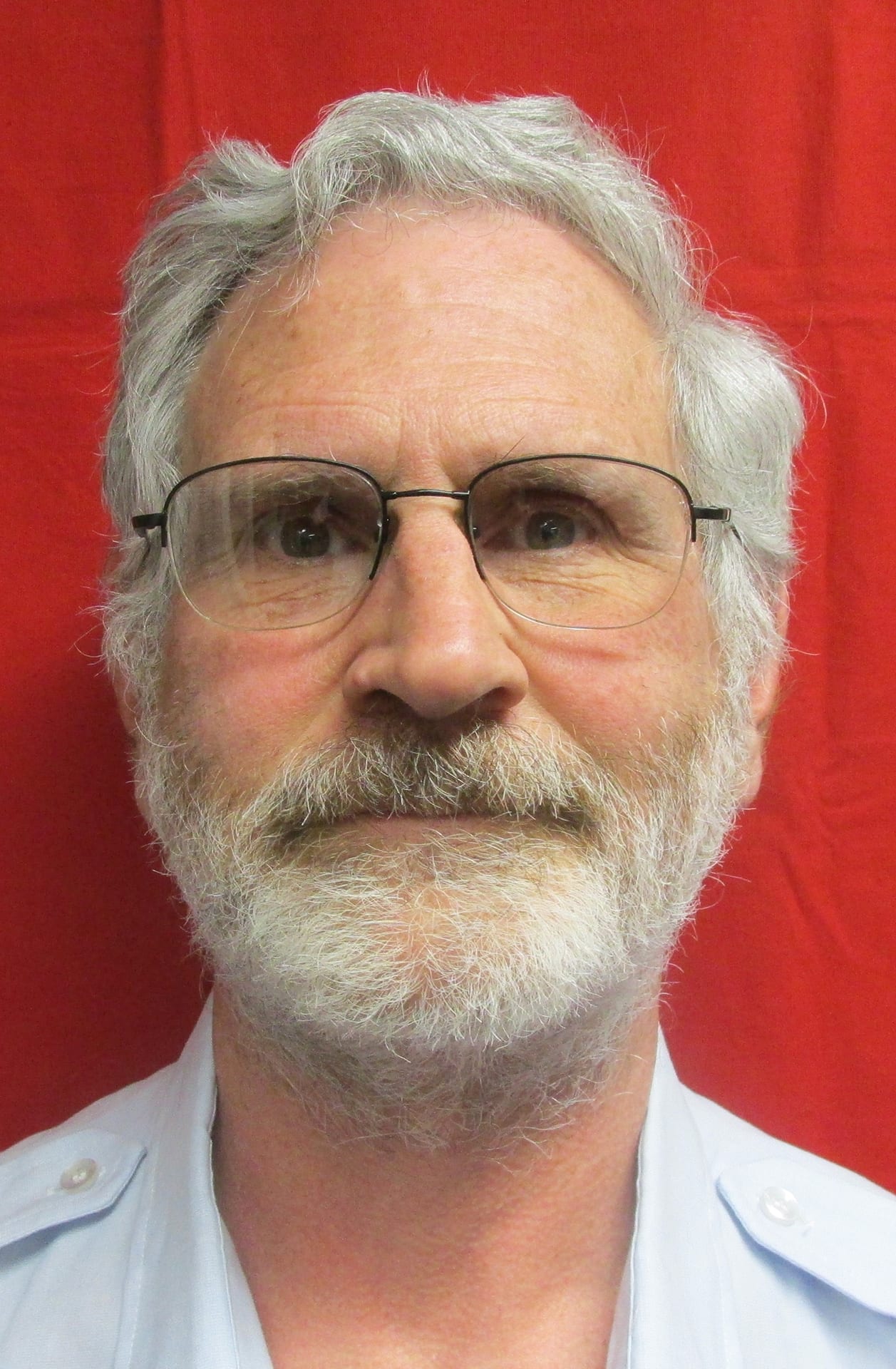 Dr. Thomas Stair is retired from Brigham and Women's Hospital, where he served as an attending physician in their emergency department. Dr. Stair loves the ocean and has spent much of his retirement on his sailboat, and is fascinated by WHOI's research mission. Last fall, he participated in a WHOI research cruise with WHOI scientist Dr. Timothy Shank aboard the R/V Neil Armstrong. He is a graduate of University of North Carolina at Chapel Hill and received his medical degree from Harvard Medical School.
The Woods Hole Oceanographic Institution is a private, non-profit organization on Cape Cod, Mass., dedicated to marine research, engineering, and higher education. Established in 1930 on a recommendation from the National Academy of Sciences, its primary mission is to understand the ocean and its interaction with the Earth as a whole, and to communicate a basic understanding of the ocean's role in the changing global environment. For more information, please visit www.whoi.edu.