Woods Hole Oceanographic Institution Elects New Corporation Members and Chairs at Recent Joint Meetings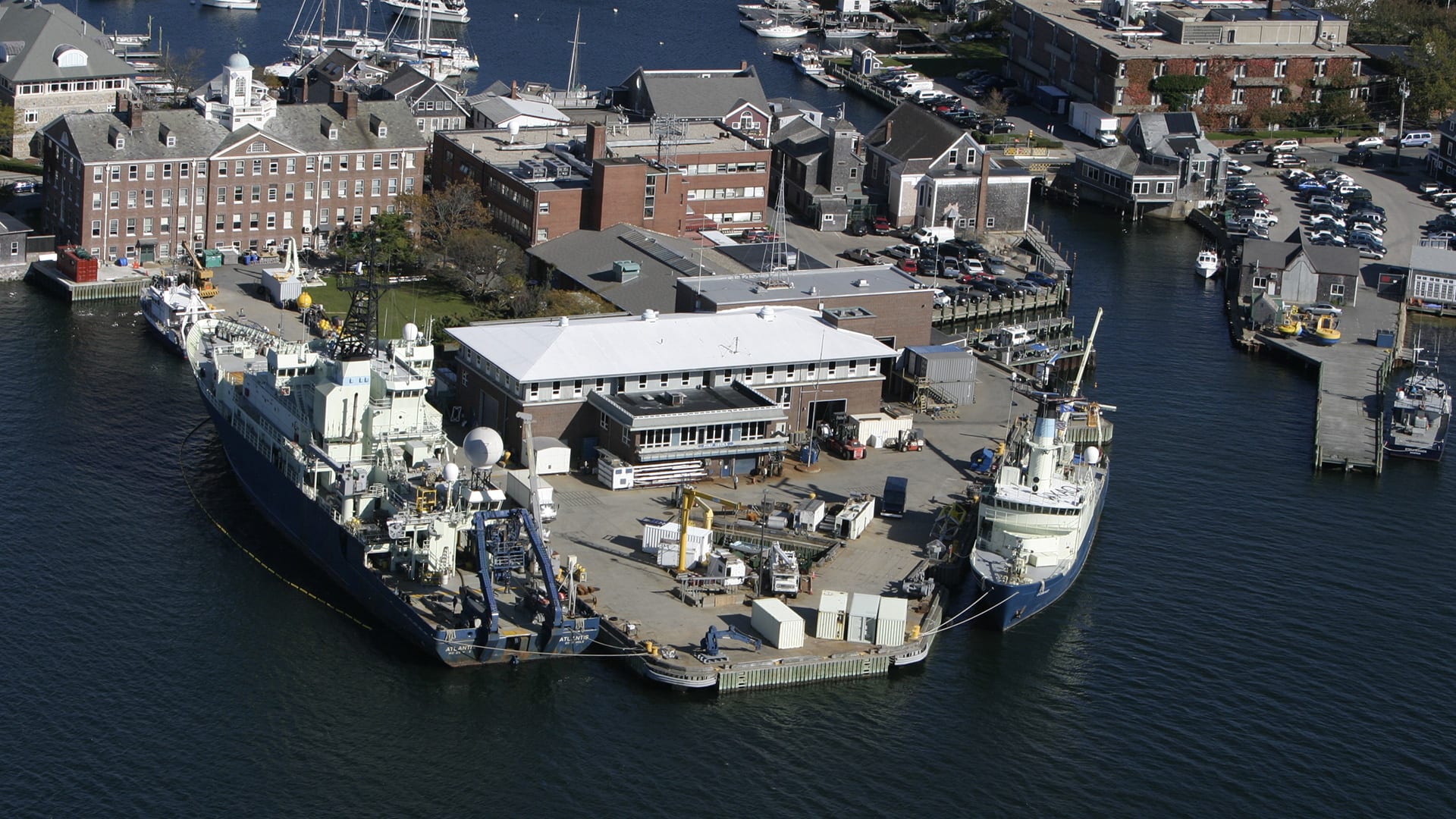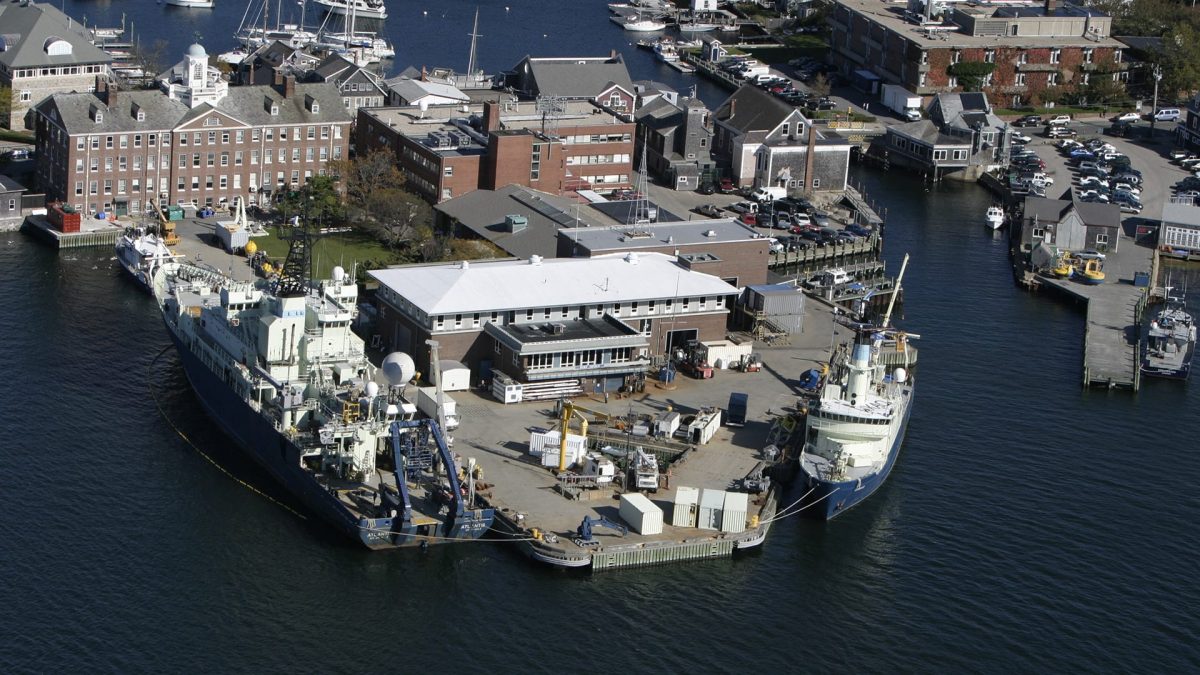 Woods Hole Oceanographic Institution Village Campus. (©Woods Hole Oceanographic Institution)
---
October 28, 2022
Woods Hole, Mass. — The Board of Trustees of Woods Hole Oceanographic Institution (WHOI) recently welcomed five new Corporation Members. At WHOI's fall Joint Meetings of the Board and Corporation, Institution leaders elected J. Thomas Bowler, Jr., Ted Bililies, Markus Reymann, Robin Peterson Gibbs, and Brenda Doyle.
In addition, the Board of Trustees voted to elect Jamie Clark as Chair of the Corporation, and the Corporation Members elected Eric Anderson to serve as Co-Vice Chair alongside Sara Dent.
Paul Salem was previously announced as the new Board Chair, effective on January 1, 2023.
"The WHOI Board and Corporation play an essential role in advancing our mission at this critical time for our oceans and planet," said WHOI President and Director Peter de Menocal. "We welcome this dedicated group of professionals and thank them for their passion and commitment."
About the five new Corporation Members


J. Thomas Bowler, Jr.
Tom Bowler is a Human Capital Partner at Blue Sea Capital where he is responsible for providing guidance to Blue Sea Capital and its portfolio companies to maximize their human capital investments. Tom most recently served as Senior Vice President, Human Resources and Organization of United Technologies Corporation (UTC) reporting to the Chairman and CEO. During his nearly 35-year career with UTC, Tom held senior global leadership roles across a number of business units including Pratt and Whitney Aircraft, Carrier Corporation, Hamilton Sundstrand, and the former UT Automotive business.
Tom is married with two adult children and five grandchildren. The entire Bowler family has logged countless days at sea, near shore, offshore, and racing and is endlessly fascinated by the ocean.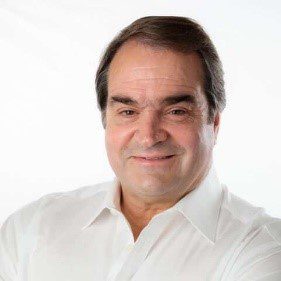 Ted Bililies, PhD.
Ted Bililies is Managing Director at Alix Partners an internationally renowned strategic consulting firm. He advises investors, CEOs, and boards globally to help them select the right leaders for key roles and to position those leaders and their teams for value creation. Ted is often consulted on challenging succession issues and when boards of directors need to make strategic leadership change. Serving three decades as a business psychologist, performance coach, human resources executive, and management consultant, Ted is also on the Executive Education faculty of the Harvard Business School. Ted has helped leaders around the world achieve enduring change in their organizations, their teams, and themselves by expanding their psychological, behavioral, and organizational insights into leadership.
Ted is interested in land and sea conservation as well as organizational development, science-informed decision making, and leaving a prosperous and sustainable future for our children and their succeeding generations.

Markus Reymann
Markus Reymann is Director of TBA21–Academy, a non-profit cultural organization he co-founded in 2011 that fosters interdisciplinary dialogue and exchange surrounding the most urgent ecological, social, and economic issues facing our oceans today. He leads the Academy's engagement with artists, activists, scientists, and policymakers worldwide, resulting in the creation of new commissions, new bodies of knowledge, and new policies advancing the conservation and protection of the oceans. Markus' first 'deep dive' with WHOI was as a collaborator on the Vertical Migration project during the public art installation that lit the United Nation's Secretariat building during the 76th General Assembly and 2021 Climate Week in New York City.

Robin Peterson Gibbs
Robin Peterson Gibbs is a Regional Director of International Advancement at Brown University. Prior to Brown, Robin lived and worked internationally for 17 years holding roles in financial services and fundraising for Goldman Sachs and Great Ormond Street Hospital in London, England, Tshikululu Social Investments in Johannesburg, South Africa and as a fundraising consultant in Dubai, UAE. Robin earned her AB from Brown University and MBA from Columbia Business School.
Born, raised, and now returned to Rhode Island, Robin and her family are lifelong sailors who love 'messing around in boats' of all kinds. She was first introduced to WHOI by her parents, Pancha and Carl Peterson, many years ago.


Brenda F. Doyle
Brenda Doyle raised three children and then started a career in operations and finance, culminating with the sale of the company she founded, San Diego Regional Investment Center. The company was the first women-owned and operated regional EB-5 Center in the U.S. Brenda holds a B.S. from Providence College and an MBA from Boston University. She and her husband, Michael, moved back to the East Coast in 2018 and now live in East Falmouth. Brenda is involved with a number of local non-profit organizations.
About the new Chair and Co-Vice Chair

Jamie Clark, Chair of the Corporation
Jamie has been a Corporation Member since 1995 and a Trustee since 2010. He is currently on the Advancement, Audit and Finance committees. In addition, Jamie and his wife, Kathy co-founded the WHOI Dallas Chapter which successfully expanded the Oceanographic's geographic reach in 2019.  Jamie has been a strong advocate for WHOI and has enjoyed welcoming the Associates to campus at the Afternoon of Science.  He is the Founder and President of Elm Ridge Exploration Company, LLC in Dallas, Texas. Jamie graduated from Brown University, received an additional degree from Simons Rock College, and an M.B.A. from Columbia University School of Business. The Clarks live in Dallas year-round and spend their summers at their home on Penzance Point in Woods Hole, MA.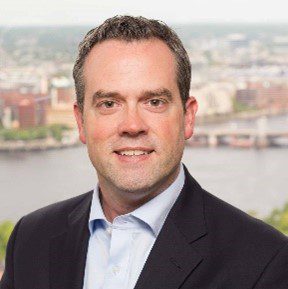 Eric B. Anderson, Co-Vice Chair
Eric is a Member of the Corporation and Co-Chair of the New England Chapter. He is an Operating Partner at Bain Capital Private Equity, one of the world's leading private multi-asset alternative investment firms with approximately $140 billion in assets under management. Prior to joining Bain, he held several leadership roles at Domino's Pizza, most recently as Executive Vice President of International Operations where he provided leadership for most of the brand's international markets, business strategy, supply chain and global food safety. Prior to Domino's, he was a leader in Bain & Company's turnaround business, Bain Corporate Renewal Group, and was involved in holistic business transformations across several industries. Eric also held commercial leadership roles in the information security and building products industries.
Eric received a BA from Washington University in St. Louis and an MBA from the Darden School at the University of Virginia. He and his wife, Megan, have four children and homes in Wellesley Hills and Harwichport, MA, where Eric grew up.
About Woods Hole Oceanographic Institution
The Woods Hole Oceanographic Institution (WHOI) is a private, non-profit organization on Cape Cod, Massachusetts, dedicated to marine research, engineering, and higher education. Established in 1930, its primary mission is to understand the ocean and its interaction with the Earth as a whole, and to communicate an understanding of the ocean's role in the changing global environment. WHOI's pioneering discoveries stem from an ideal combination of science and engineering—one that has made it one of the most trusted and technically advanced leaders in basic and applied ocean research and exploration anywhere. WHOI is known for its multidisciplinary approach, superior ship operations, and unparalleled deep-sea robotics capabilities. We play a leading role in ocean observation and operate the most extensive suite of data-gathering platforms in the world. Top scientists, engineers, and students collaborate on more than 800 concurrent projects worldwide—both above and below the waves—pushing the boundaries of knowledge and possibility. For more information, please visit www.whoi.edu