White House Honors WHOI Life Trustee and Former Trustee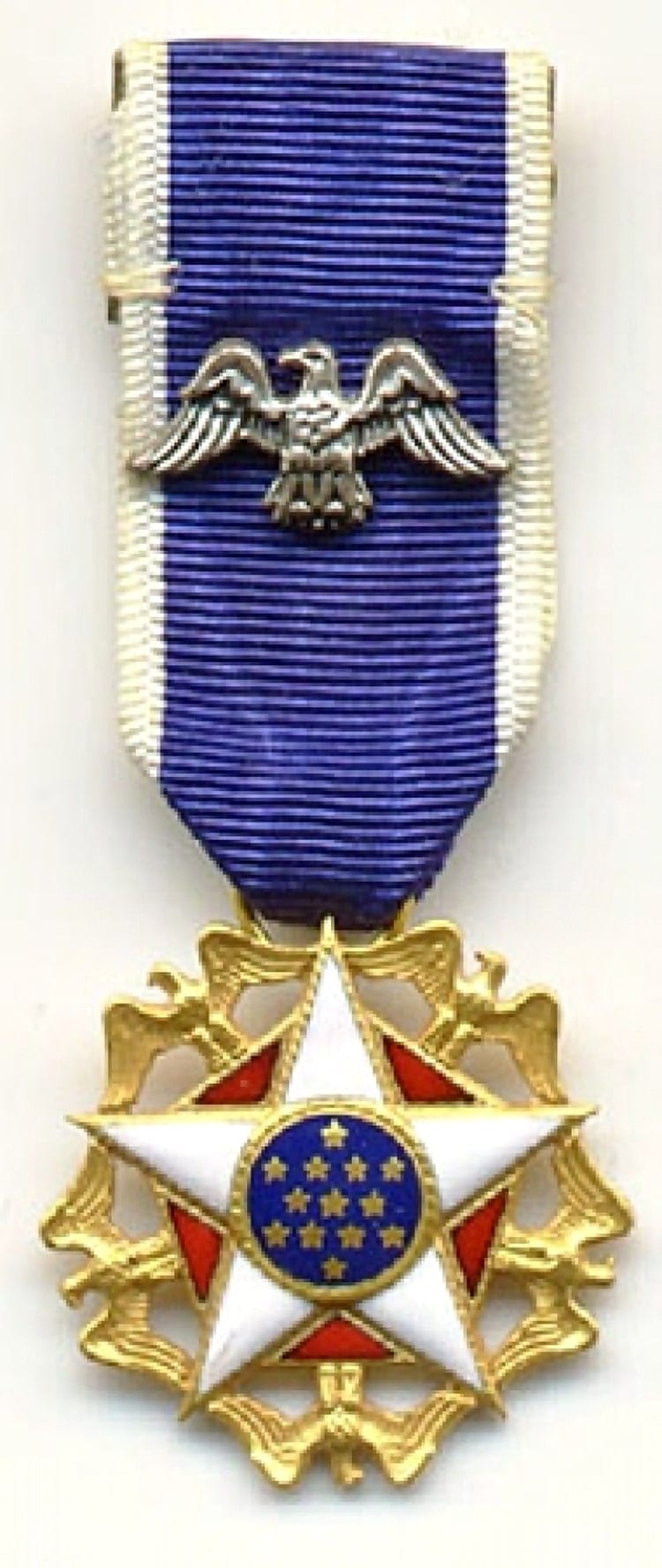 ---
December 1, 2014
WHOI life trustee Professor Robert Solow and former WHOI trustee Professor Mildred Dresselhaus have been awarded the 2014 Presidential Medal of Freedom.  The Presidential Medal of Freedom is the nation's highest civilian honor, presented to individuals who have made especially meritorious contributions to the security or national interests of the United States, to world peace, or to cultural or other significant public or private endeavors. The awards were presented at the White House on November 24th.
The White House press release noted that Solow is one of the most widely respected economists of the past sixty years. His research in the 1950s, 1960s, and 1970s transformed the field, laying the groundwork for much of modern economics.  He continues to influence policy makers, demonstrating how smart investments, especially in new technology, can build broad-based prosperity, and he continues to actively participate in contemporary debates about inequality and economic growth.  He is a Nobel laureate, winning the Nobel Memorial Prize in Economic Sciences in 1987.
"[Solow's] insights into how technological progress drives growth transformed our thinking about how to build prosperity, leading to more investments in research and education – in other words, more investments in people," President Obama said during the medal ceremony. "And he continues to be a leading voice on the economic challenges of our times, especially when it comes to reversing income inequality and growing the economy for everybody – always pushing our nation to do better for everybody, for all."
Solow is an emeritus Institute Professor in the MIT economics department. He was elected to the WHOI Corporation in 1987 and then to its Board of Trustees in 1988. He has served on both the Education and Executive Committees.
The White House press office described Mildred Dresselhaus as one of the most prominent physicists, materials scientists, and electrical engineers of her generation.  A professor of physics and electrical engineering at MIT, she is best known for deepening our understanding of condensed matter systems and the atomic properties of carbon, which has contributed to major advances in electronics and materials research.
In his remarks, President Obama said, "[Dresselhaus's] influence is all around us -– in the cars we drive, the energy we generate, the electronic devices that power our lives. When she arrived at MIT in 1960, only 4 percent of students were women. Today, almost half are, a new generation walking the path that Millie blazed."
Dresselhaus, an MIT Professor of Physics and Electrical Engineering, Emerita Institute Professor, joined the WHOI Corporation in 1987 and its Board of Trustees in 1998. She served on both the Education and Executive Committees.
The Woods Hole Oceanographic Institution is a private, non-profit organization on Cape Cod, Mass., dedicated to marine research, engineering, and higher education. Established in 1930 on a recommendation from the National Academy of Sciences, its primary mission is to understand the ocean and its interaction with the Earth as a whole, and to communicate a basic understanding of the ocean's role in the changing global environment. For more information, please visit www.whoi.edu.