Fall 2023: Woods Hole Oceanographic Institution Elects New Trustee and Corporation Members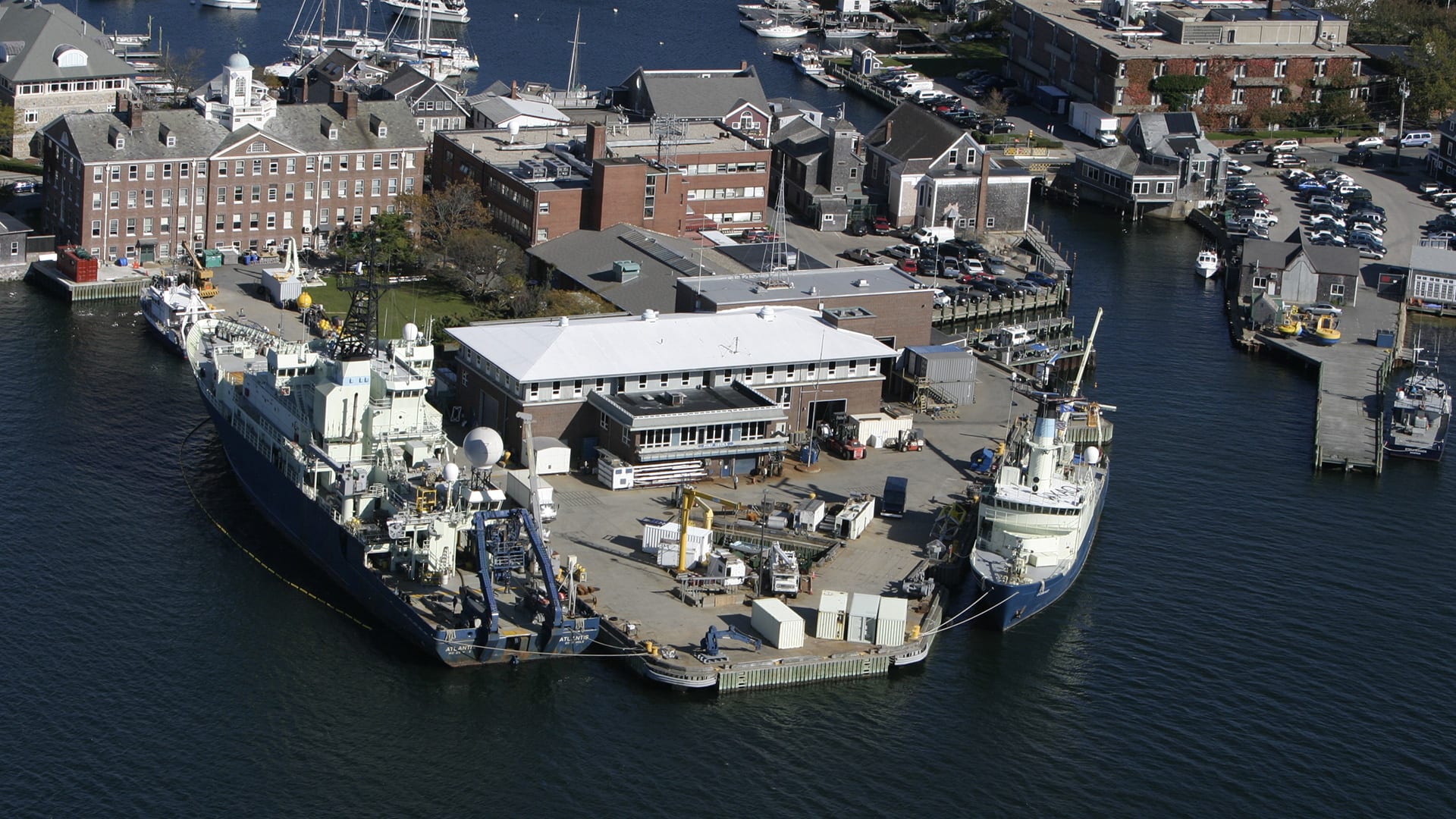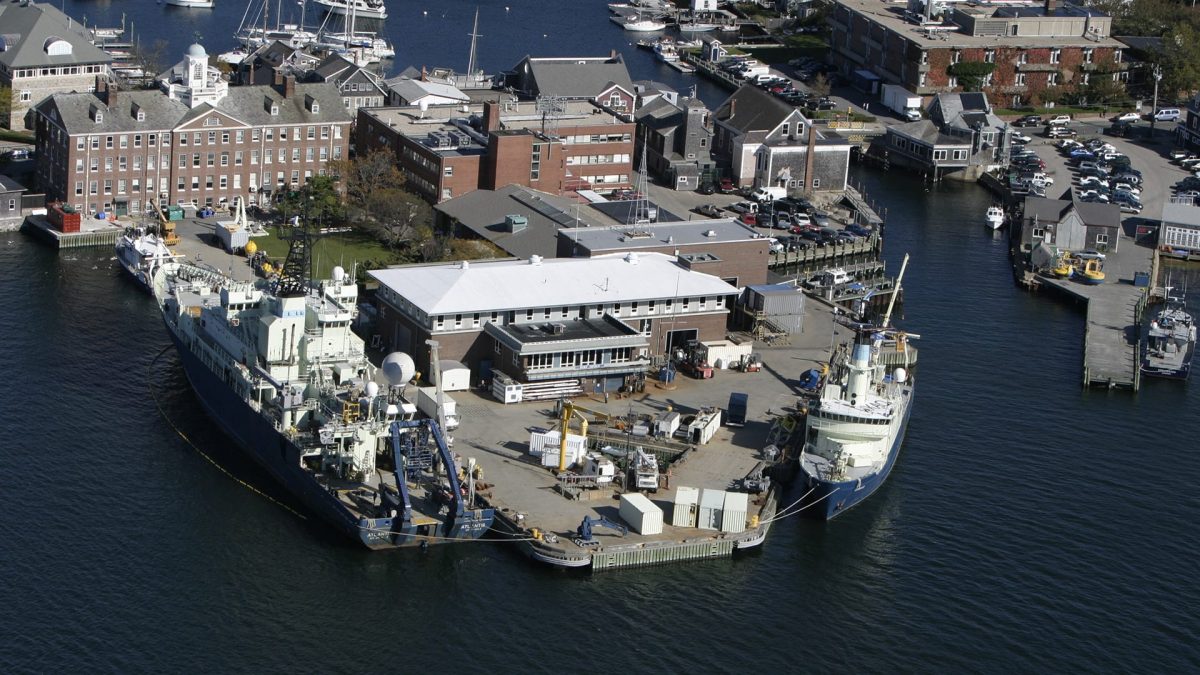 Woods Hole Oceanographic Institution Village Campus. (©Woods Hole Oceanographic Institution)
---
October 27, 2023
Woods Hole, MA – At Woods Hole Oceanographic Institution's Fall Joint Meeting of the Board and Corporation today, Institution leaders elected two new Trustees and seven new Corporation Members.
"It is an honor to welcome these new volunteer leaders to WHOI," said Peter de Menocal, WHOI President and Director. "With their guidance and support, we can make a tremendous impact during a time of urgent ocean-related challenges. We thank them for sharing their time and talent on behalf of WHOI's mission to drive discovery and unleash new knowledge and solutions for our future and our planet."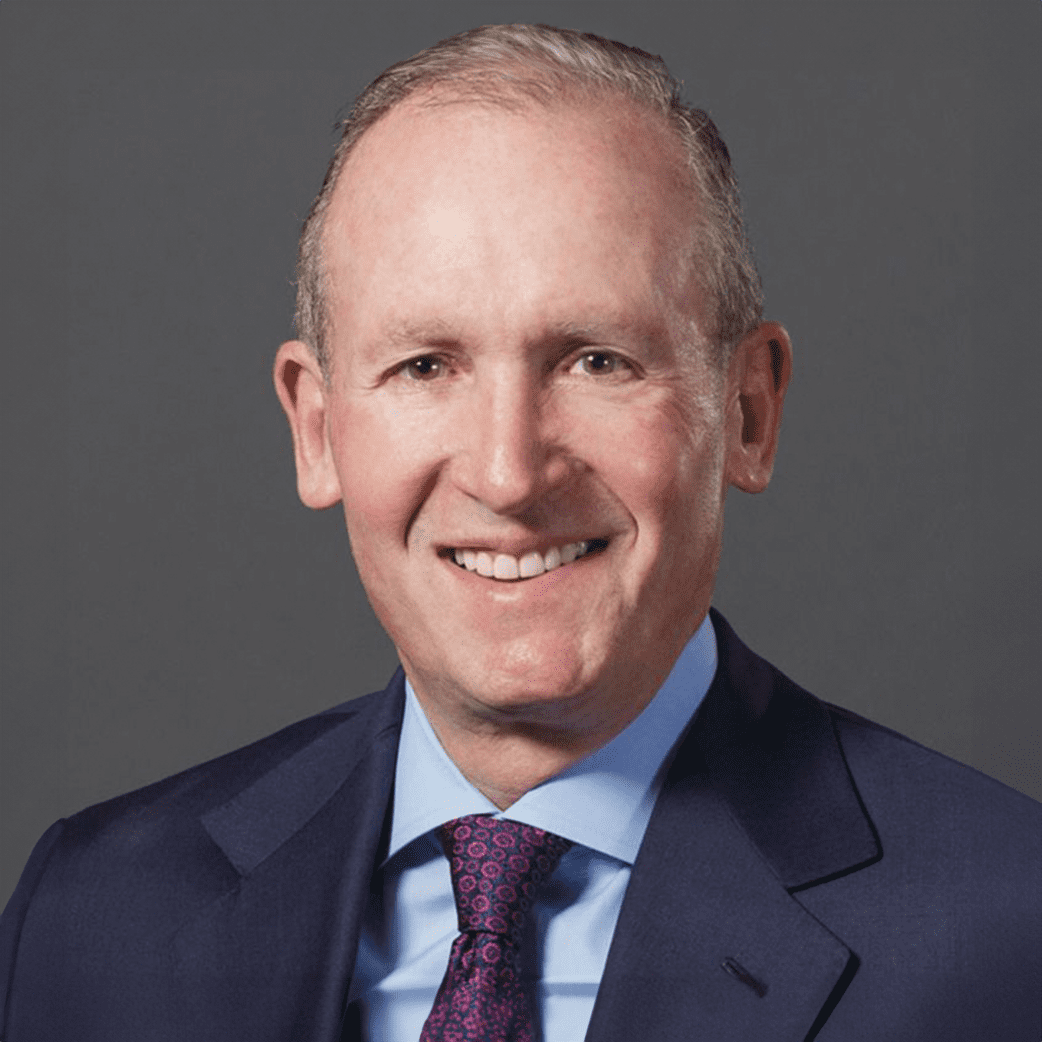 Robert A. Jeffe
Robert A. Jeffe serves as Senior Operating Partner at BlackWatch LLC, a merchant bank that invests and advises in the cleantech and fintech industries and is a Director of Associated Bank. He is also a Trustee and Member of the Executive Committee of the Museum of the City of New York. Jeffe has more than 35 years of investment banking experience, principally at Morgan Stanley, where he served as Managing Director, Head of Global Energy, Power and Natural Resources, Co-Head of Global Corporate Finance, and a member of the Investment Banking Management Committee. Jeffe also served as Senior Vice President for Corporate Business Development at General Electric Company and as a member of the Board of Directors of GE Capital. In addition, he was a founder of the first western medical university in Tanzania and of a senior fellowship program for leading healthcare professionals in the public and private sectors in Central America. Jeffe received an MBA from Stanford University and an undergraduate degree from Dartmouth College. He has been married for 46 years and has two children and two grandchildren.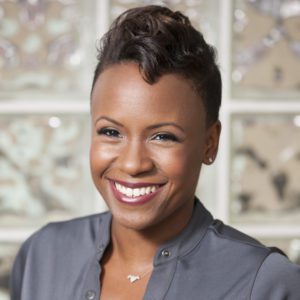 Stephanie VanPutten
A Fortune 40 Under 40 and international backcountry skier, Stephanie VanPutten is founder and former CEO, Blendoor; Entrepreneur in Residence, Equity Alliance; and Founder, Visible Figures. Blendoor (acquired) is a San Francisco-based, DEI SaaS company best known for the award-winning BlendScore™, the "FICO score for corporate DEI." Her work has been featured in The Atlantic, MIT Tech Review, The New York Times, Fortune, Forbes, and Bloomberg to name a few. VanPutten's career spans 20 years in the tech industry: two software startups, Microsoft, Lockheed, Deloitte, and TripAdvisor. She is Vice Chair of the Fair Pay Workplace and Entrepreneur in Residence at venture fund of funds Equity Alliance. As one of fewer than 100 Black women in the world to ever raise $2M+ in venture capital, VanPutten founded Visible Figures: the largest network of venture-backed Black women in the world. She holds a B.S. in Management Science & Engineering from Stanford University and an MBA from MIT Sloan School of Management. She has also studied abroad in Kyoto, Japan.
About the New Corporation Members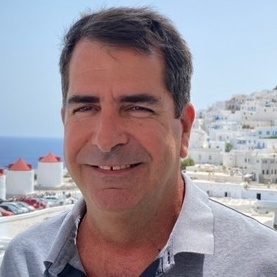 Manuel P. Gutierrez
A lifelong resident of St. Croix, U.S. Virgin Islands, who is fluent in English and Spanish, Manuel Gutierrez is the former President of Centerline Car Rentals, Inc., which he founded over 30 years ago. Though now retired from Centerline, he is still active on the board of Merchant's Commercial Bank and manages several small commercial real estate ventures. Gutierrez's commitment to serving his community has led him to hold positions on several boards including SailVI, Virgin Islands Port Authority, Bank of St. Croix, St. Croix Foundation for Community Development, Virgin Islands Capital Resources, Virgin Islands Auto Rental Association, and St. Croix Chamber of Commerce.  He and his wife Hera, who is fluent in English, Greek, and Spanish, spend most of their time between Greece and the Virgin Islands. They have four children aged seven to twenty-one.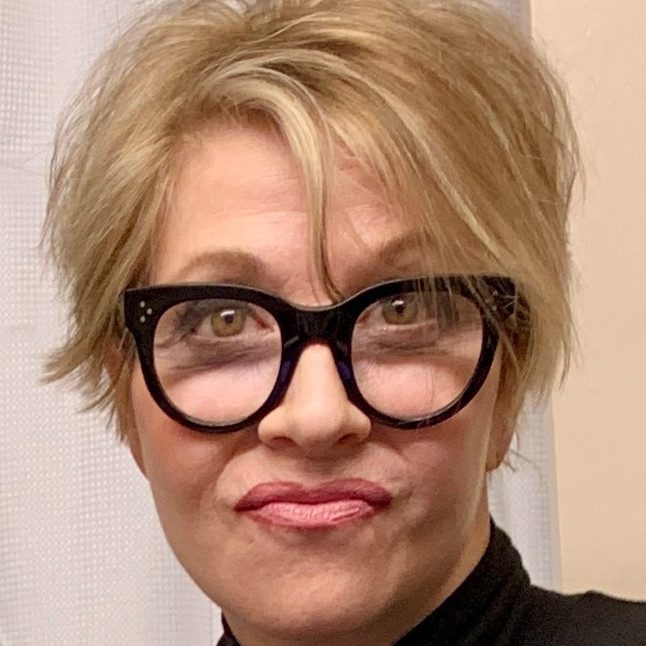 Katherine McCartney
As Executive Producer/Owner for PDW Inc., Katherine McCartney joined TED's leadership team in 2002 as head of the operations until 2018. She led efforts for new conferences in England, Scotland, Brazil, India, and Africa as TED scaled. Recognized as an industry thought leader and creator in business events as a speaker, she has shared ideas, creativity, and promoted sustainability in Europe and the Americas. McCartney is the recipient of numerous awards: Global Vision Award (2014), Harold J. Merilees Award (2013), Power 50 Vancouver (2014, 2015), and BC Business Women of Influence (2016). In 2017, she was recognized with a Chairman's Award by the Professional Convention Management Association and made an honorary citizen of Long Beach for her contribution during TED's five years in the city. In 2020, PDW Inc. was named one of the Top 12 Canadian Agencies. McCartney sold her business to TED in 2018. She now works with organizational leaders where she can leverage her expertise.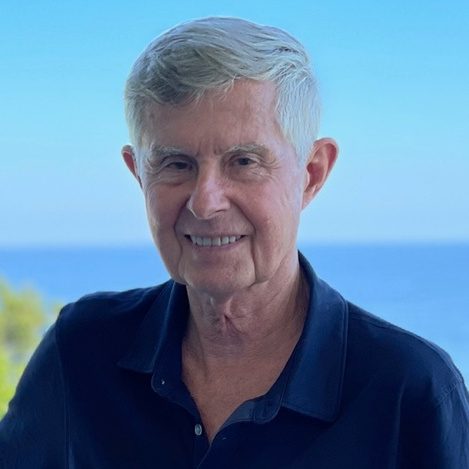 Richard Allen Miller
After Amherst College and Yale Law School, Richard Miller joined Simpson Thacher & Bartlett LLP. He practiced corporate law and had clients in the United States, Europe, and Asia for 36 years (29 as partner), then retired.  Since 2005, he has acted as manager of Pirates Cove Partners LLC, an investment vehicle with a concentration on venture capital. Miller served for decades on the NY Regional Council of the Trust for Public Land and is currently a director of Island Health Project, which supports medical care on Fishers Island, NY, and is one of six elected representatives to the Fishers Island Community Board. Miller's family loves the marine environment, having sailed extensively in the Northeast, the Caribbean, the Mediterranean and to a lesser extent in the Pacific. The Millers currently have small craft—power and sail—at Fishers Island and on Antigua.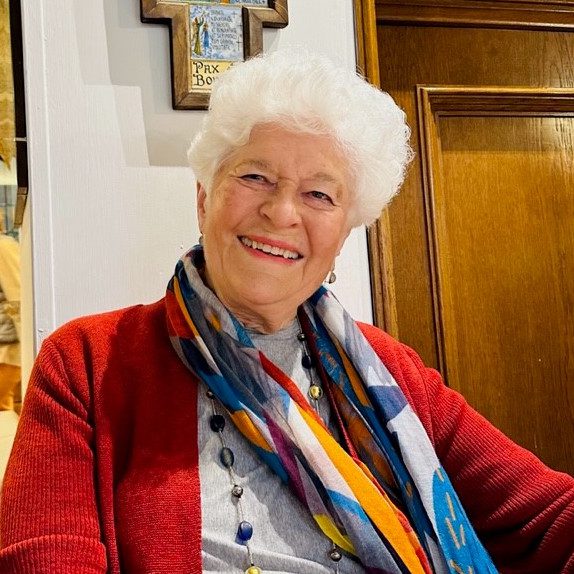 Mary Revelle Paci
Mary Revelle Paci is a long-time supporter of educational institutions. Among other affiliations, she has served as a trustee of the Commonwealth School in Boston for over twenty years and served as a member of the Harvard T.H. Chan School of Public Health Leadership Council for over a decade. She grew up in La Jolla, California surrounded by the world of oceanography as her father Roger Revelle was the Director of Scripps Institution of Oceanography from 1950 to 1964 and the driving force leading to the establishment of the University of California at San Diego (UCSD). Mary received her B.A. from Pomona College and completed graduate schoolwork in Art History at Boston University. She is now a full-time resident of Woods Hole and believes strongly in the work of WHOI and its place in the Woods Hole community.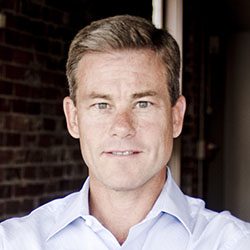 James P. Pellow
James Pellow currently serves as the President and CEO of CIEE, Inc., the country's largest nonprofit dedicated to advancing peace in our world by bringing together people from all backgrounds and nations through a comprehensive suite of international study and exchange programs. Each year, CIEE helps 45,000 young people from over 120 countries participate in a variety of educational and occupational exchanges programs. Prior to CIEE, Pellow served as the COO of St. John's University in New York City, helping to provide high-quality academic programs to 20,000 undergraduate and graduate students each year. He has served on the boards of over a dozen nonprofit and for-profit organizations, including two public companies. Pellow currently serves on the board of St. John's Bread and Life, the second largest emergency food organization in NYC and on the board of IEXTICO, an insurance company for international exchange students.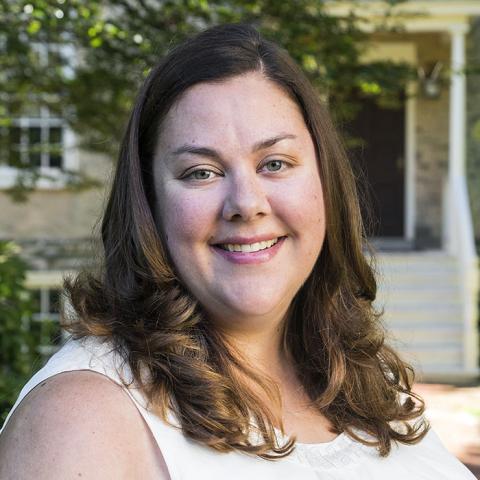 Kristen Whalen, Ph.D.
Kristen Whalen grew up outside of Detroit with parents who worked at Ford Motor Company. She attended the University of North Carolina at Wilmington and received a degree in Marine Biology. Before starting the WHOI-MIT Joint Program in 2002, she was a WHOI summer student fellow in 2001, which solidified her love of Woods Hole and Cape Cod. Whalen is now a tenured professor of Biology at Haverford College outside of Philadelphia, where she engages vibrant young scientists in research related to her interests in both the ecological role and pharmaceutical potential of marine natural products. She enjoys traveling, socializing with friends, and sharing adventures with her Bernese Mountain dog, Bleu.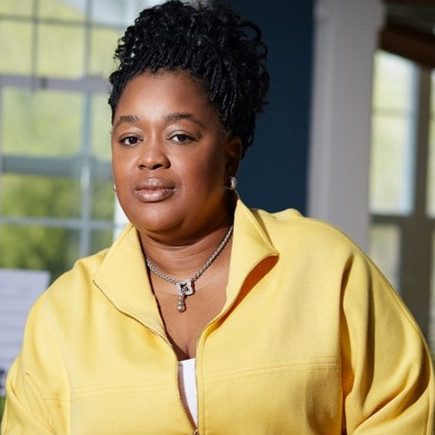 Dr. Nevada Winrow
Nevada Winrow is the founder of Black Girls Dive Foundation, which empowers young ladies to explore their STEM identity through marine science and conservation and scuba diving. She is a Pediatric Neuropsychologist who has served as a clinical practitioner, a professor, and an administrator in higher education for over a decade in roles as Dean, Provost, and Senior Executive Vice President and has served as a Trustee at two HBCUs. Throughout her career, she has served as a member of the Fulbright Scholars Review Board and the Board of Examiners for the Malcolm Baldrige National Quality Award, and currently serves on the Board of the Johns Hopkins Medical and Surgical Association. Nevada is an alumna of Johns Hopkins School of Medicine, Howard University, and Lincoln University and completed fellowships in Neuroradiology, Psychoneuroimmunology, Cognitive Neuroscience and Neurochemistry. She is a PADI Master Scuba Diver, an associate member of the Women's Diving Hall of Fame and the American Academy of Underwater Sciences and is past chairwoman of the National Chairwoman of Youth programs for the National Association of Black Scuba Divers.
Woods Hole Oceanographic Institution (WHOI) is a private, non-profit organization on Cape Cod, Massachusetts, dedicated to marine research, engineering, and higher education. Established in 1930, its mission is to understand the ocean and its interactions with the Earth as a whole, and to communicate an understanding of the ocean's role in the changing global environment. WHOI's pioneering discoveries stem from an ideal combination of science and engineering—one that has made it one of the most trusted and technically advanced leaders in fundamental and applied ocean research and exploration anywhere. WHOI is known for its multidisciplinary approach, superior ship operations, and unparalleled deep-sea robotics capabilities. We play a leading role in ocean observation and operate the most extensive suite of ocean data-gathering platforms in the world. Top scientists, engineers, and students collaborate on more than 800 concurrent projects worldwide—both above and below the waves—pushing the boundaries of knowledge to inform people and policies for a healthier planet. For more information, please visit www.whoi.edu