Reddy Selected for C.C. Patterson Award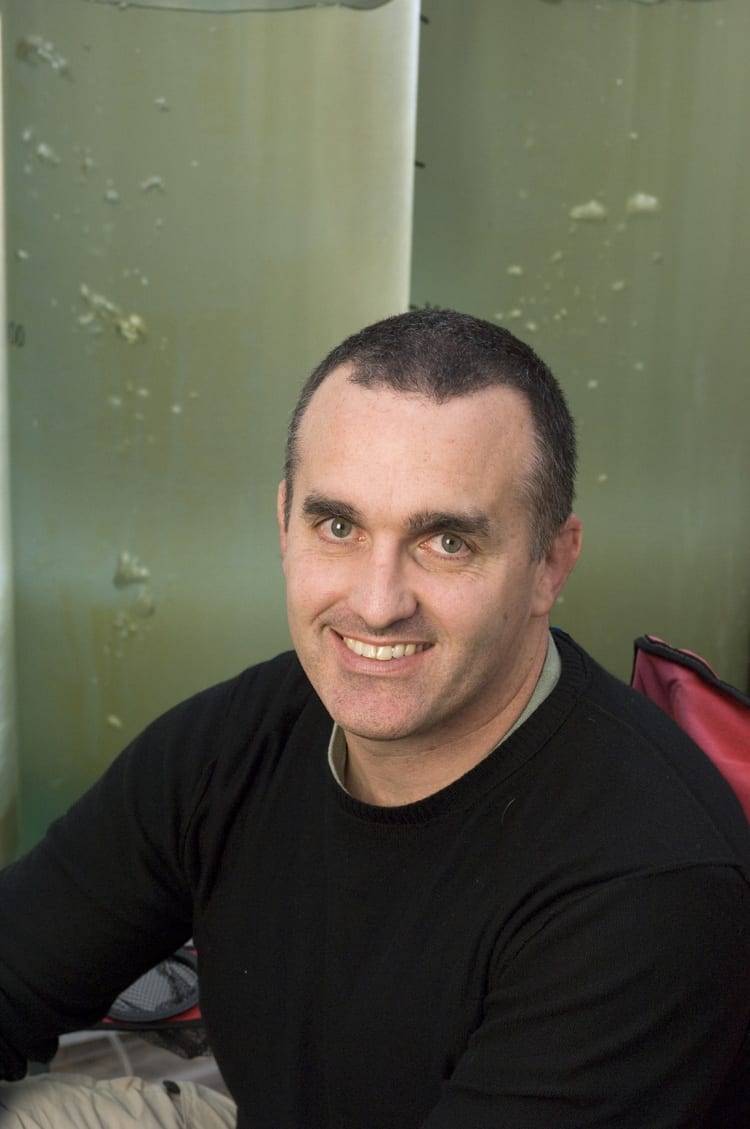 ---
December 11, 2013
Marine geochemist Chris Reddy has been selected to receive the 2014 Clair C. Patterson Award from the Geochemical Society for his analytical and scientific contributions to organic geochemistry. The C.C. Patterson Award recognizes one scientist a year who has led an innovative breakthrough of fundamental significance in environmental geochemistry, particularly in service to society. Reddy studies the effects of pollutants on the environment especially following major oil spills.
According to the Geochemical Society, Reddy was nominated because he "has produced a body of work that has provided an unprecedented view of the compositional evolution of petroleum and a quantitative understanding of weathering processes that determine its fate in the ocean."
Reddy will be presented the award at the Goldschmidt2014 conference in Sacramento, Calif. in June.
The award was created in honor of Clair C. Patterson, who developed the uranium-lead dating method from which he calculated the age of Earth as 4.55 billion years old – a figure that remains the most accurate measurement today. Patterson also pioneered research on lead contamination and campaigned for the banning of lead additives in gasoline and lead solder in food cans.
"Clair C. Patterson was a tenacious trailblazer in studying lead and lead pollution. For me to be associated with him is, quite frankly, humbling," Reddy says.
Reddy has been a pioneer in developing and applying advanced chromatographic and spectrometric techniques to identify the source, transport, and ultimate fate of petroleum hydrocarbons in the coastal and open ocean.
"His application and development of innovative analytical approaches have resulted in a quantum leap in our ability to predict the persistence of anthropogenic and naturally occurring petroleum in the marine environment," says Jeff Seewald, chair of WHOI's Department of Marine Chemistry and Geochemistry.
Reddy's research on how different compounds can withstand or break down over time offers key insights beyond oil and into the behavior of various industrially produced chemicals.
"One of my overarching interests in studying oil spills is that there are compounds in oil that seem to persist a very long time while there are others that can disappear quickly. I find it fascinating that a spectrum like this exists," Reddy says.
He has also gained a reputation as an "honest broker" on pollution-related issues by speaking with the media, policymakers, and industry. He also teaches a course on how to communicate science to non-scientists.
"Chris is motivated by a strong desire to understand the consequences of human activity on the environment and has a special gift for communicating relevant information to the scientific community, policy makers, and the general public," Seewald says.
As a senior scientist, Reddy has also served as the Director of the Coastal Ocean Institute at Woods Hole Oceanographic Institution since 2008. He received his PhD in chemical oceanography from the University of Rhode Island's Graduate School of Oceanography. One of his former professors at the University of Rhode Island, Michael Bender, was the first recipient of the C.C. Patterson Award in 1998.
"The previous award winners have significantly influenced me and what I know about earth and environmental science," Reddy says.
The Woods Hole Oceanographic Institution is a private, non-profit organization on Cape Cod, Mass., dedicated to marine research, engineering, and higher education. Established in 1930 on a recommendation from the National Academy of Sciences, its primary mission is to understand the ocean and its interaction with the Earth as a whole, and to communicate a basic understanding of the ocean's role in the changing global environment. For more information, please visit www.whoi.edu.