MIT/WHOI Joint Oceanography Program Achieves Milestone of 1,000th Degree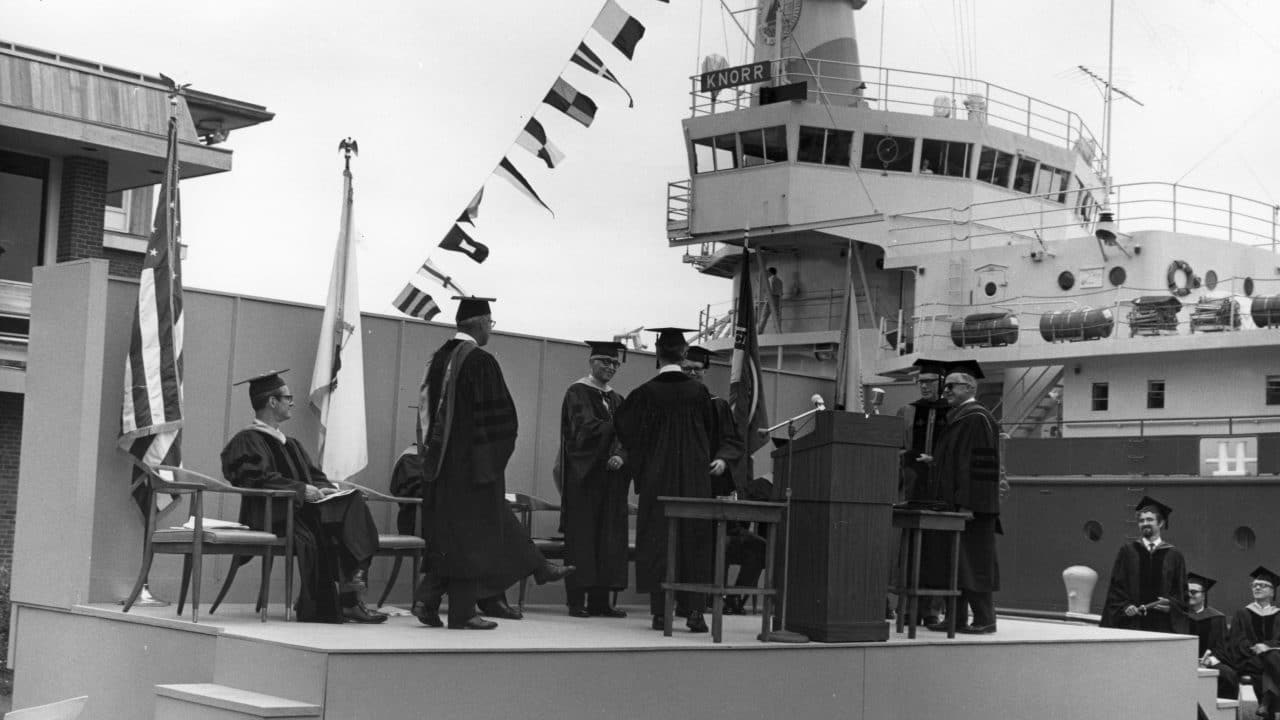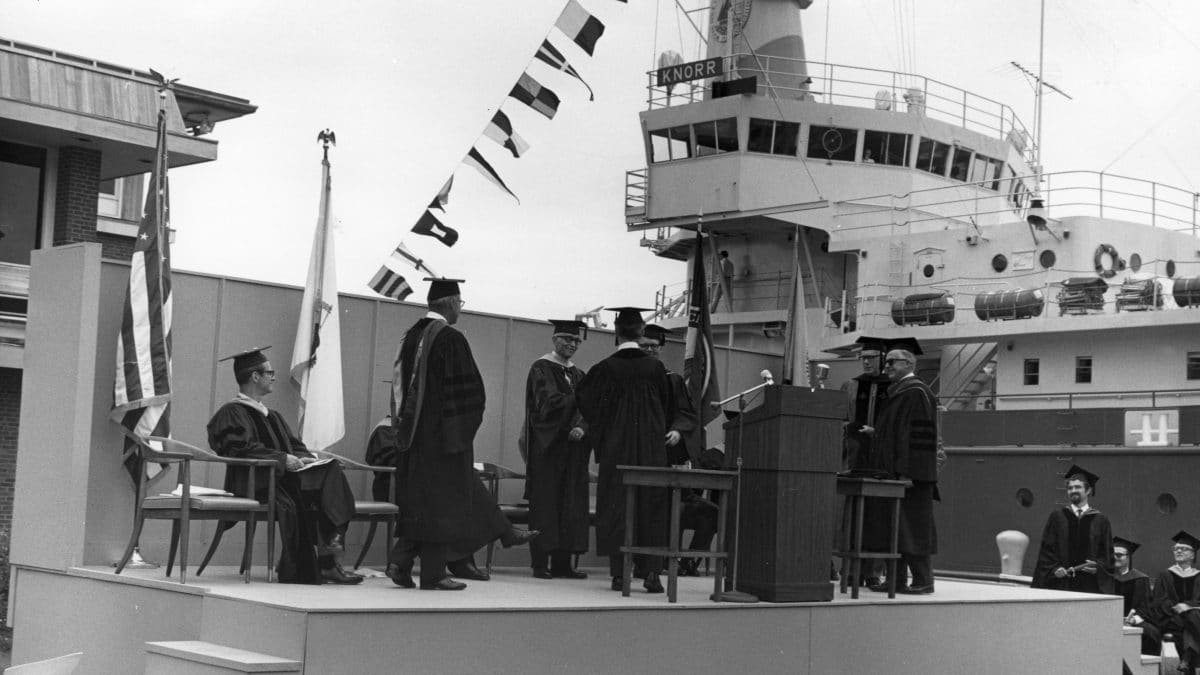 ---
May 31, 2016
One of the nation's preeminent graduate programs in oceanography has achieved a major milestone:  This year, the Massachusetts Institute of Technology/Woods Hole Oceanographic Institution (WHOI) Joint Program will confer its 1000th degree.  A celebration will be held in Woods Hole on June 1, 2016.
The two renowned scientific institutions joined forces in 1968 to create a Joint Program for Graduate Studies in Oceanography and Ocean Engineering, and since that time, the Joint Program (JP) has become among the most respected in the country.
"We are extremely proud to have reached this milestone," said James Yoder, vice president for Academic Programs and dean at WHOI. "Since its inception, the Joint Program has been instrumental in the development of oceanographic leaders and contributing to the advancement of our knowledge about the ocean, in the U.S. and internationally."
In addition to serving on the faculty at leading U.S. and international universities, research institutes, and colleges, JP alumni can be found working for companies involved in offshore petroleum exploration, as senior officers in the U.S. Navy, in high positions in the federal government and private industry, or have founded successful companies.
Students in the program, which provides a high quality doctoral and masters education leading to an internationally-recognized degree awarded by both institutions, focus on the fields of biological oceanography, chemical oceanography, marine geology and geophysics, physical oceanography, or applied ocean science and engineering.
The Joint Program also offers a master's degree program for U.S. Naval Officers, and more than 80 officers have received this degree dating back to the first award in 1970.
"One of the great strengths of the Joint Program is the breadth and depth of learning, advice, and mentoring that students can get, given the combined resources of both MIT and WHOI," said John Farrington, a retired chemical oceanographer who served as WHOI's dean and vice president for Academic Programs from 1990 through 2005. "Students have access not only to traditional faculty, but they also come in contact with working scientists and a wide range of technicians who make measurements in the ocean and invent and build new instruments."
"One of the early independent reviews of the program described it as a 'jewel in the crown of both Institutions,'" Farrington added. "That was true then, and it remains so."
"We frequently hear back from alumni who graduated a decade or more ago about the positive impact of the Joint Program on their lives," added WHOI President and Director Mark Abbott.  "And they acknowledge the dedication and knowledge that their mentors imparted to them during their time at WHOI."
During this year's celebration, the first Joint Program degree recipient Frank Bohlen will be at the reception to help celebrate the program's milestone and congratulate this year's graduates. He received his PhD in 1968 and is now Emeritus Professor of Marine Sciences at the University of Connecticut.
"The teaching staff and the technical staff at MIT and WHOI were superb," Bohlen said in a 1999 interview for Woods Hole Currents magazine.  "We were blessed to be able to work with a great diversity of people, working on different problems with different approaches, so there was a great deal of synergy and symbiosis."
The name of the 1,000th degree recipient will be announced at the ceremony, which will also include presentations of the George P. Panteleyev Award and the Rear Admiral Richard F. Pittenger, USN (Ret) Fellowship.
"Reaching this milestone is an outstanding achievement, as is the legacy of the program," said Abbott.
The Woods Hole Oceanographic Institution is a private, non-profit organization on Cape Cod, Mass., dedicated to marine research, engineering, and higher education. Established in 1930 on a recommendation from the National Academy of Sciences, its primary mission is to understand the ocean and its interaction with the Earth as a whole, and to communicate a basic understanding of the ocean's role in the changing global environment. For more information, please visit www.whoi.edu.