April 2006
( Vol. 45 No. 1 )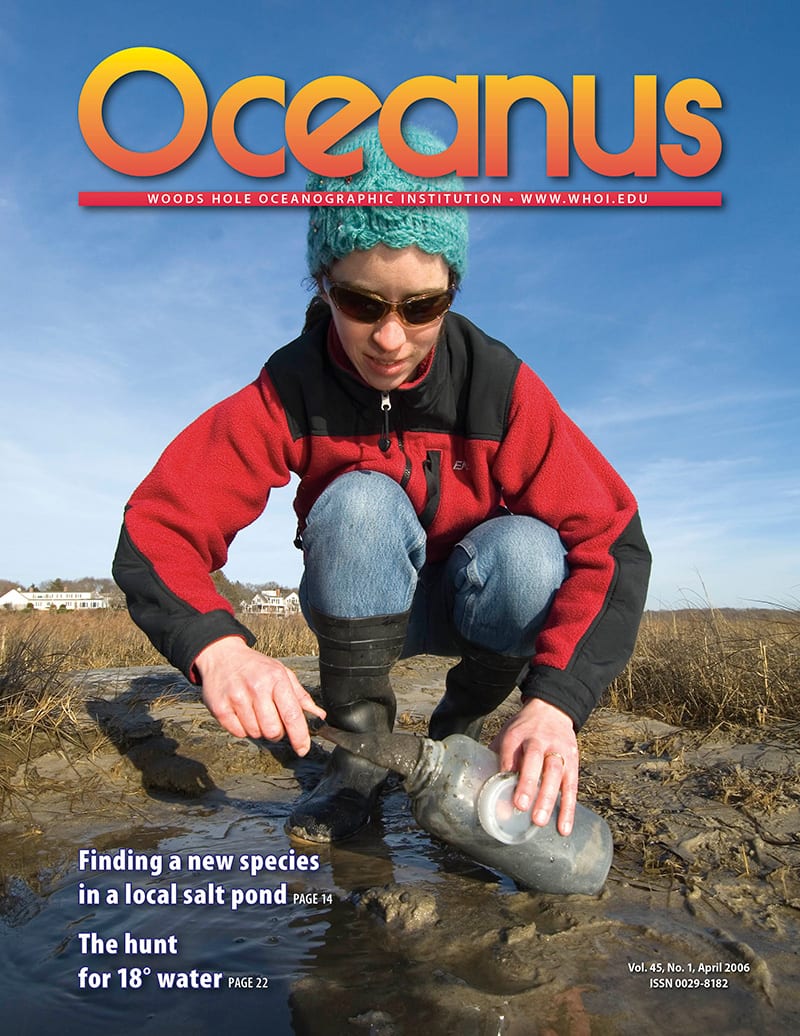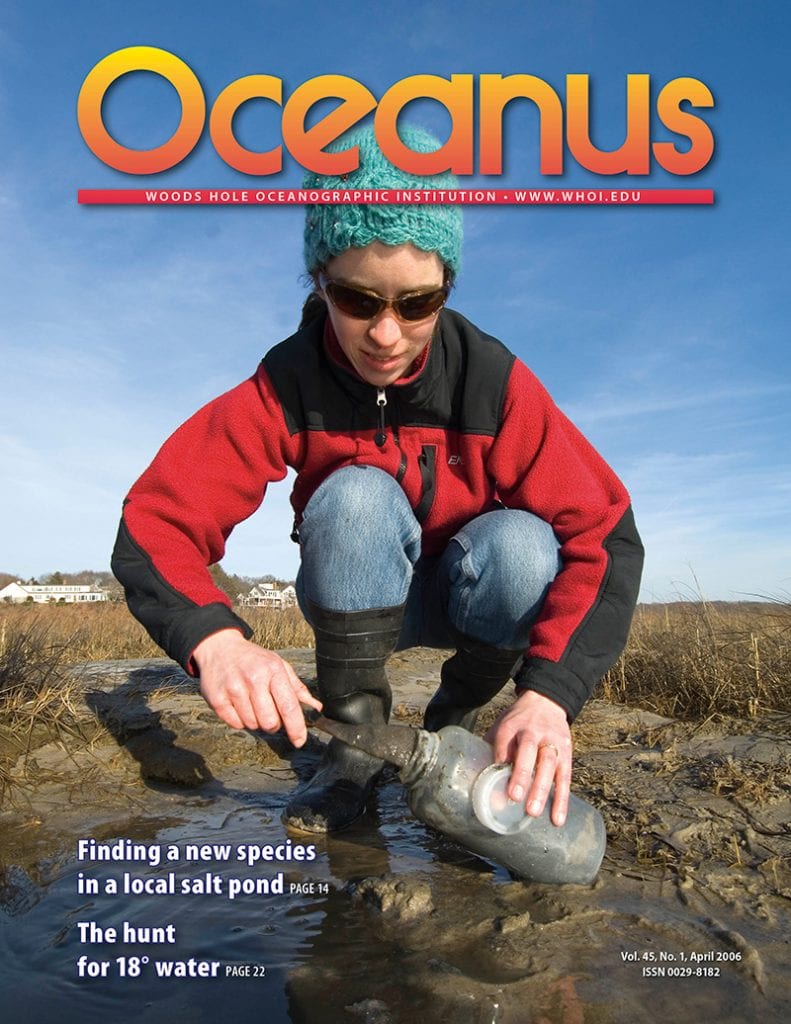 and get Oceanus delivered to your door twice a year as well as supporting WHOI's mission to further ocean science.
Our Ocean. Our Planet. Our Future.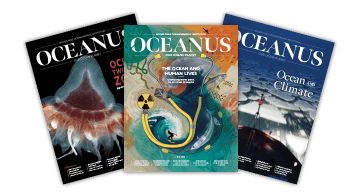 Related Articles
It's not every day that you discover a new species. Sheri Simmons, a graduate student in the MIT/WHOI Joint Program, a found a previously unknown bacterium, with an unusual "internal compass," in her proverbial backyard: Salt Pond in Falmouth, Mass. Meanwhile in the North Atlantic, WHOI oceanographers launched a far-reaching program to examine the formation and evolution of a long-observed but poorly understood phenomenon of the North Atlantic—18° water—and its influence on climate.