Working from Home: Scott Lindell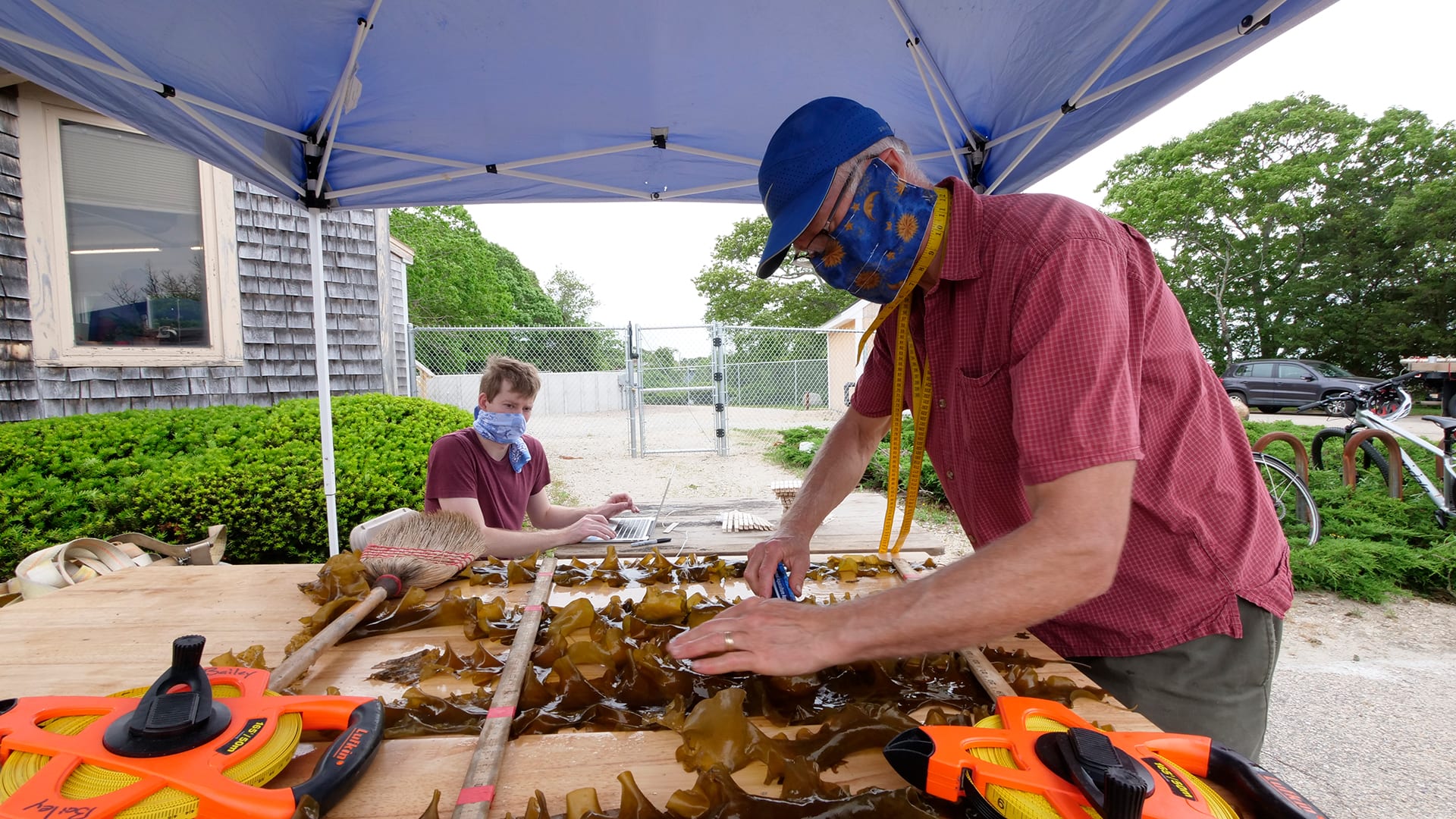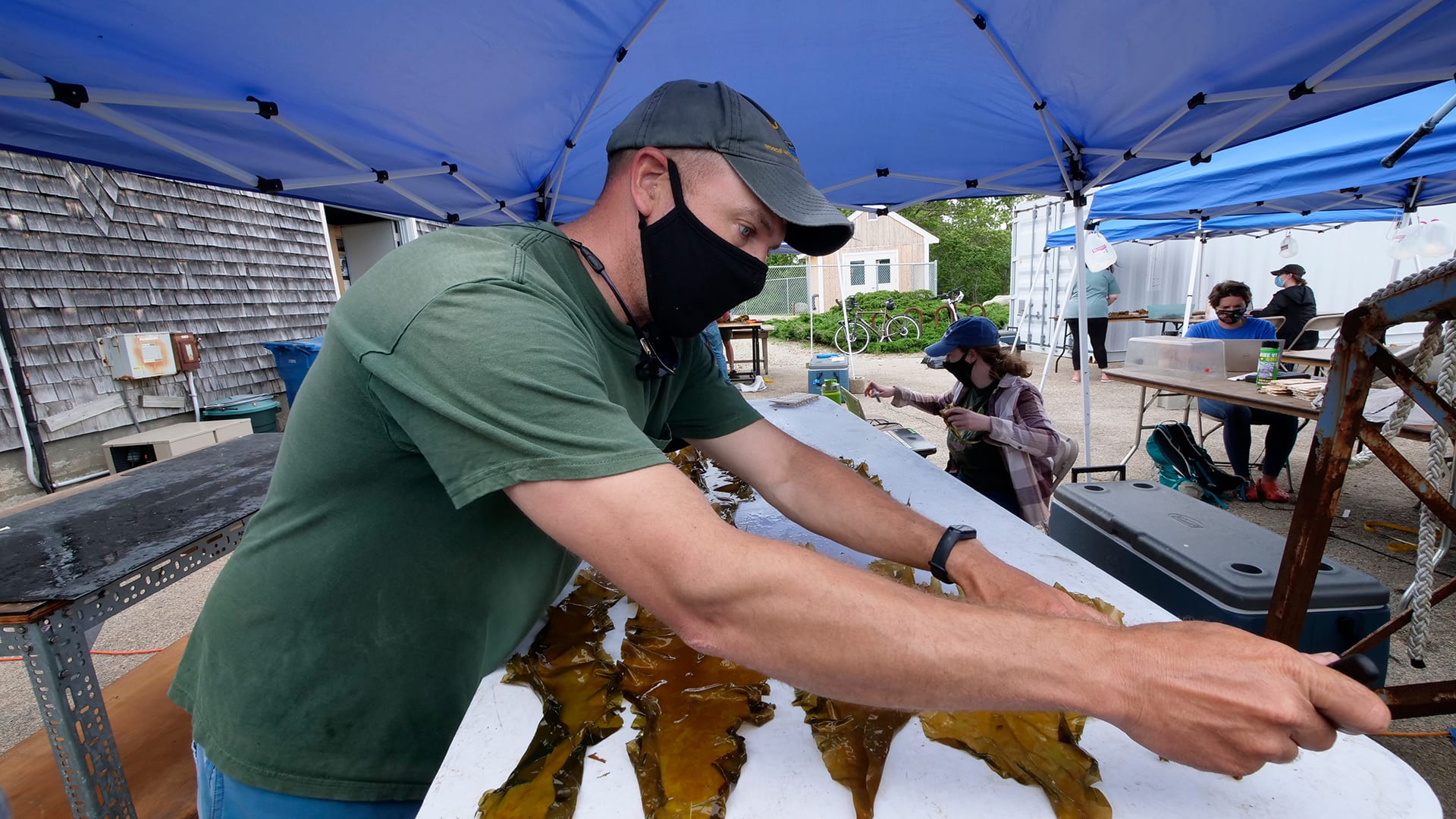 A time-lapse of the Environmental Systems Lab greenhouse filling up with kelp rows. (Video by Dave Bailey, © Woods Hole Oceanographic Institution)
Sometimes it takes a village to do research. Thankfully, Woods Hole is the one you can count on when times are tough.
As individual states (and WHOI) begin to slowly resume operations, one thing couldn't be slowed: the growth of kelp in the ocean. A sugar kelp breeding project I lead was supposed to be working with representatives of four other institutions, most of them out-of-state. However, the varying levels of restriction, combined with the fact that the kelp harvesting season was coming to a close despite the pandemic, forced us to look for help from within. Fortunately, WHOI staff stepped up yet again. Members of four WHOI academic departments (Biology, Geology and Geophysics, Marine Chemistry and Geochemistry, and Applied Ocean Physics and Engineering) along with folks from the Marine Biological Laboratory joined us to gather an invaluable trove of data.
Once Governor Baker announced the first phase of re-opening in Massachusetts, this diverse crew quickly got to work as masked, socially distanced pairs under open-air tents at the Environmental Systems Laboratory (ESL) on WHOI's Quissett campus. Together, we sampled and categorized 300 families of selectively bred sugar kelp, each a part of a pioneering effort to improve the productivity and profit of kelp farming for food, animal feed and eventually bio-fuels. We made a dozen measurements on about 2,200 individual blades of kelp. The blades were subsequently hung to dry in the ESL Mesocosm Lab greenhouse in preparation for biochemical analyses, after which the Lindell Lab and its partners will be able to pair this data with genomic and transcriptomic tools to target the most effective breeding strategies for important traits like yield, temperature tolerance, and composition. This is the second annual harvest of the 3-year project, and results this year showed yields of some families exceeding those harvested the first year by 50% or more.