Working from Home: Dante Cusolito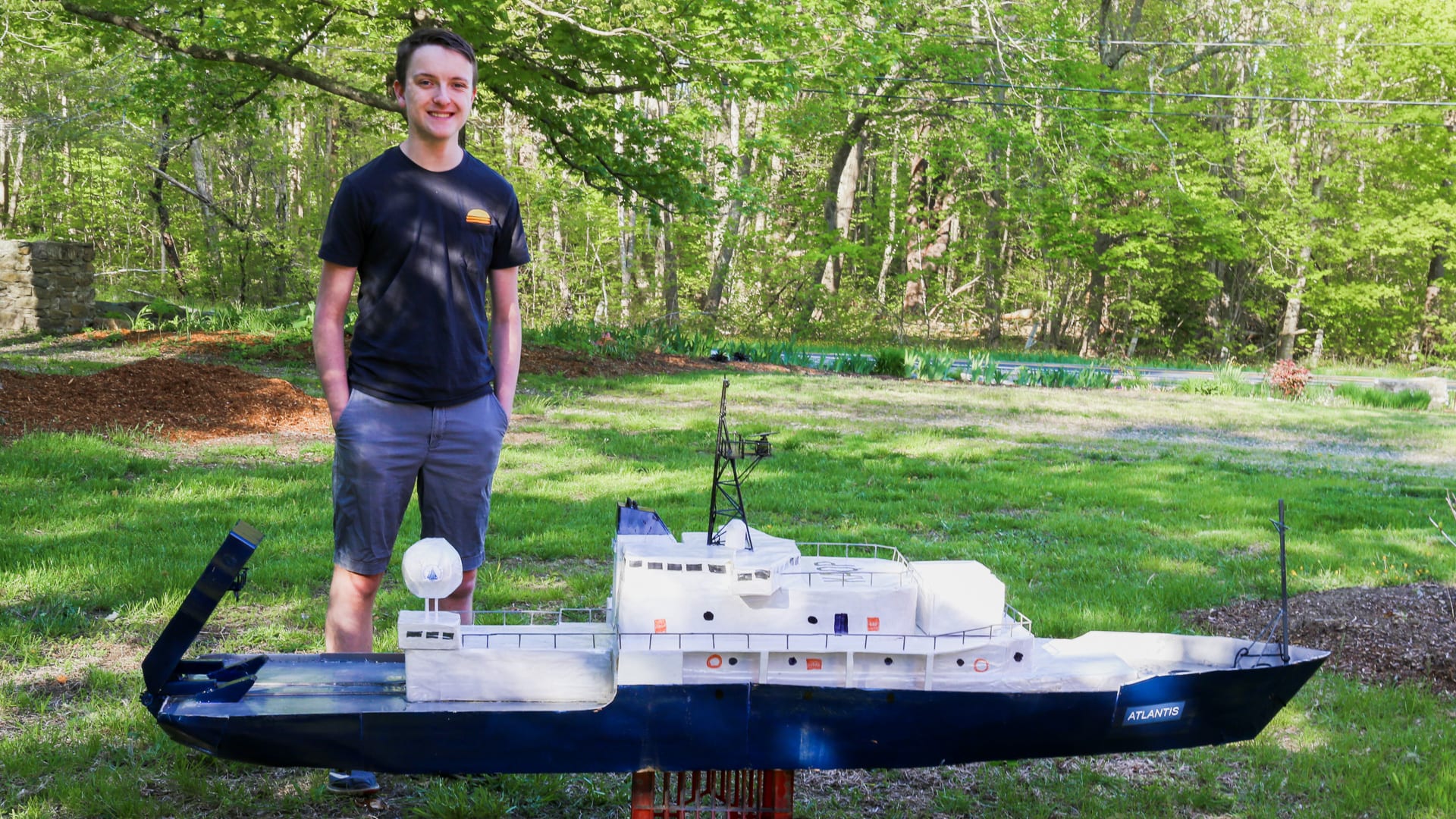 Dante Cusolito is an 18-year-old student and 2020 graduate from Old Rochester Regional High School in Mattapoisett, Massachusetts. The son of author Michelle Cusolito, who wrote the book Flying Deep about WHOI submersible Alvin, Dante has a natural affinity to all things ocean technology. This is in part what's inspired him to attend Clarkson University in the fall to study aeronautical engineering in the honors program.
Over the past couple months I have been trying to find things to do to keep busy, and then I got an idea.
My family has been cleaning our yard, and we found some old Thermax insulation foam. I've built many RC (radio-controlled) boats and planes in the past out of this material, so naturally I decided to make another.
With so much time on my hands, I found that I could make a model that was more true to form. So I chose to recreate the WHOI research vessel Atlantis, not only because my mother wrote Flying Deep, which features Atlantis and Alvin, but because it is very distinctive due to the A-frame on the stern.
The hull and structures on the ship are all made out of the insulation foam, which I cut into the shapes of the 2nd deck (at the waterline) through the 05 (top) deck, which I estimated from this set of plans. I covered structures in paper and packing tape, crafted the hull out of sheeted foam board, and then painted the final product. I made the masts and railings out of barbecue skewers and hot glue. The A-frame is also made from foam board, and is remote-activated via a small motor called a servo. For power I used a brushless motor, direct drive to a 3-inch propeller, and the bow thruster uses another motor with a 2-inch propellor. At 8-foot-long with a 1.5 foot beam, it is built to 1/34 scale of the real ship.