Seven ocean explorers you should know about
By Daniel Hentz | June 4, 2020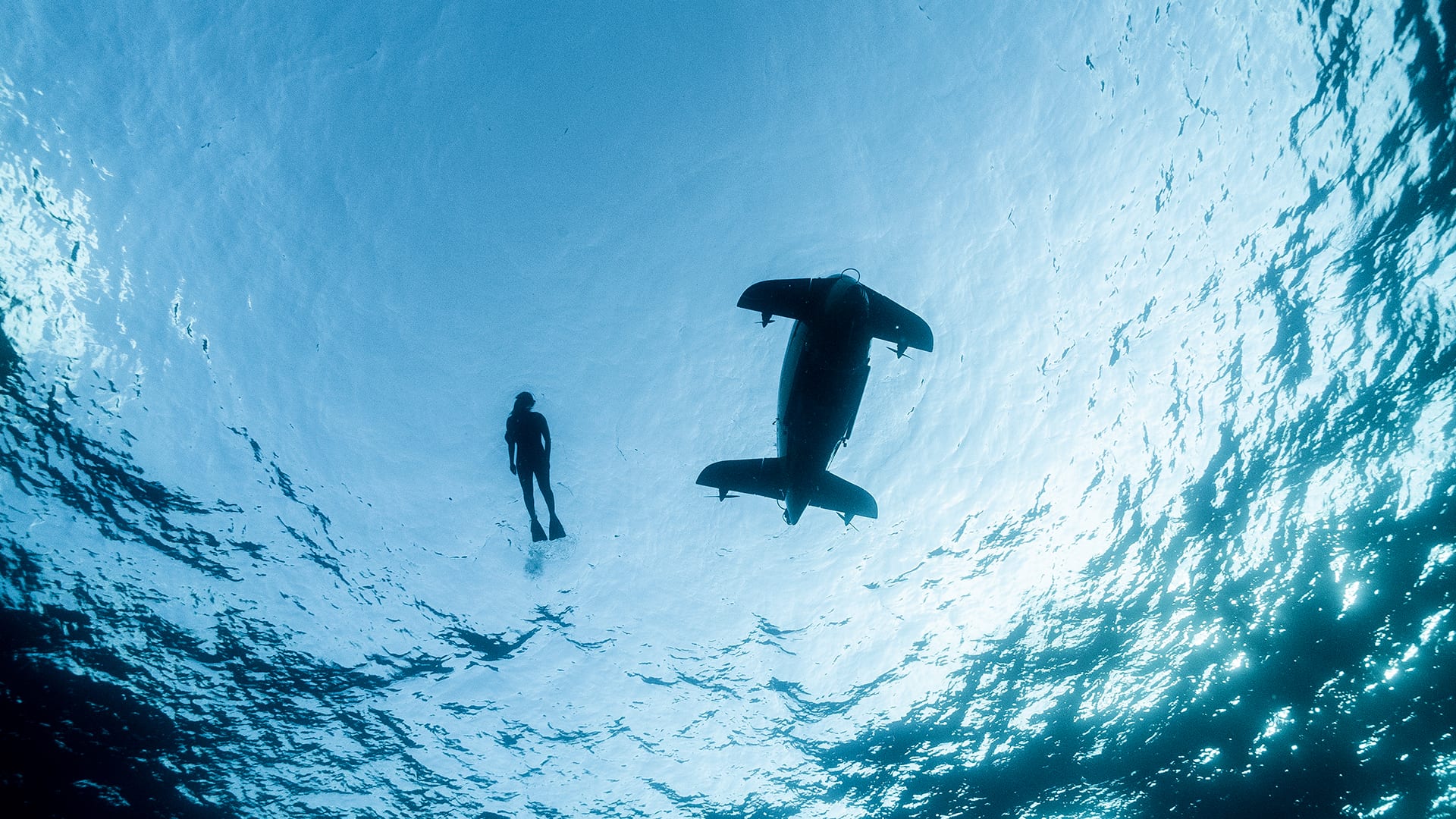 June 8th is World Oceans Day, but we're celebrating the big ole blue all month-long. For many, the day will be a reminder of the sea's capacity as a medium for trade, a regulator of climate, and a rich tapestry for seaside cultures. 
But it's also a great time to marvel at the storytellers and intrepid scientists who have made these attributes so clear to us. So before you post those Cousteau quotes, share that inspiring Sylvia Earle documentary, or talk about those neat expeditions by James Cameron, we'd like to present you with five ocean explorers you may not have heard of:
Heidi Sosik, Director of WHOI's Center for Ocean, Marine and Seafloor Observing Systems
Inventor, oceanographer, biologist: Heidi Sosik was born for discovery. At WHOI, Sosik is one of the principal investigators on the Ocean Twilight Zone Project, where she helps understand the role of life in the ocean's mysterious middle––in one case going there herself in OceanX's submersible Nadir. Among a cadre of supporting scientists, her observations of microscopic activity have helped show the twilight zone's capacity to sequester carbon dioxide—a vital ocean service in the fight to manage climate change. 
Sosik's critical role in investigating the inhabitants of the deep ocean even earned her an audience on the TedX stage in 2018. Today, she is the Director of the institution's Center for Ocean, Marine, and Seafloor Observing Systems, and Chief Scientist of the Martha's Vineyard Coastal Observatory.
Kakani Katija Young, Principle Engineer at the Monterey Bay Aquarium Research Institute (MBARI)
There are many scientists who convert from ocean to aerospace work, but few make that transition in reverse like Kakani Katija did. She is the chief bioengineer at the Monterey Bay Aquarium Research Institute, a former postdoc at WHOI, a National Geographic explorer, and a former aerospace engineer for NASA. Her stellar intuition has generated novel technologies, such as the laser DeepPIV, which scans deep sea creatures in their environment and see how their collective movement helps churn the ocean.
She's also an incredibly gifted figure skater.
Bruce Strickrott, Submersible Pilot at WHOI's National Deep Submergence Facility
You can't conduct deep-sea research without a good pilot. Bruce Strickrott has more than 21 years of experience as a pilot for Human Operated Vehicle (HOV) Alvin, WHOI's submersible poster-child. After 380 dives on 80 research trips, Strickrott has brought nearly 700 scientists miles below the ocean surface to observe hydrothermal vents, marine chasms, and survey wrecks. He even has a few species of ocean invertebrates named after him.
We've also been told he has a killer Spotify playlist for the eight-plus-hour ride down. Bruce, if only Uber recognized submarines.

Dr. Ashanti Johnson, CEO and Superintendent of Cirrus Academy
Looking for trailblazers in STEM education? Look no further than Dr. Ashanti Johnson. In the 1990s, she was the first African American female chemical oceanographer and the first African American to earn a doctoral degree in marine science from Texas A&M University in Galveston. There, she studied how chemical inputs and pollution affect our coastlines and deep ocean life. Outside of the lab, Johnson has been on a mission to make STEM fields more inclusive.
Now a superintendent and CEO of Cirrus Academy, a STEM based charter school in Georgia, Johnson works to foster students of diverse backgrounds—many of who dream of working in the field of marine science. Her work to date has earned her a Presidential Award for Excellence in Science, Mathematics and Engineering Mentoring (PAESMEM) at the White House in 2010, and the American Geophysical Union's Excellence in Earth and Space Science Education Award.
Luis Lamar, Director of Photography at DSV Lab
If you're a fan of stunning ocean photography or immersive cinematography, Lu's your guy. From National Geographic, to NASA, Disney, and Netflix, Lamar's work can be found nearly everywhere. Frame-by-frame, he's managed to capture the exhilaration of watching submarines, robots, and gargantuan sea creatures descend into the void of deep water. Currently the director of photography at DSV Lab LLC, Lamar's portfolio is an entrancing collection of expeditions and observations, each accented by extraordinary glimmers of light, which reinvigorate that feeling of ocean magic.
Danni Washington, Host of Xploration Nature Knows Best
From naturalist to self-described, "Mocha Mermaid," few are as excited about ocean education than Danni Washington. After she received her degree in Marine Science and Biology from the University of Miami's Rosenstiel School of Marine and Atmospheric Science in 2008, Washington quickly fell in love with scientific communications.
As a role model for younger generations, she's starred in more than 200 episodes of Pearson's educational science shorts for K-12 students, titled Untamed Science, and has personally founded her own outreach non-profit, Big Blue & You, to help many of those same students learn about the ocean through similar media.
Currently, she's the host of a STEM-TV show on FOX called Xploration Nature Knows Best, where she shows audiences how the biological processes of our world help inform our society's best innovative designs.
Orla Doherty, Co-Producer of BBC's Blue Planet II
Doherty is a pioneer in deep sea cinematic storytelling. Over her career, she's spent more than 500 hours at depths of over 3,000 feet, spanning more than three different ocean basins to produce BBC docuseries, such as The Deep and Blue Planet II. It's been her desire to demystify the darkest reaches of the ocean, and replace our innate fear of that fathomless blue with unparalleled wonder. To do that, she's learned how to set the stage for extraordinary moments with ocean wildlife. At the right place, at the right time, and with the right scientists, her intuition has yielded personal encounters with many elusive animals, including the sixgill shark. 
Naturally, her work on Blue Planet II has put her in the company of some pretty impressive scientists, explorers, and natural historians, most notably: Sir David Attenborough!