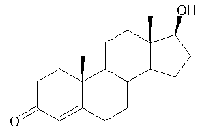 Endogenous testosterone production was identified for the first time in mysid shrimp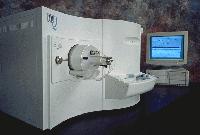 LC-MSn is used for the identification and quantification of endogenous hormones and metabolites




Analytics and metabolism of endocrine disruptors (natural hormones and xenobiotics) in aquatic invertebrates

Collaborators:
-Sofie Poelmans, Katia De Wasch, Hubert De Brabander (Laboratory of Chemical Analysis, Ghent University, Belgium)
-Tim Verslycke, Colin Janssen (Laboratory of Environmental Toxicology and Aquatic Ecology, Ghent University, Belgium)

The metabolism of various natural hormones and xenobiotics is investigated in the aquatic invertebrate Neomysis integer. Analytical procedures for identification, quantification and purification of the different metabolites are established with LC-MSn and TLC. Comparative metabolisation studies are undertaken and the possibilities of producing standards in vivo are explored.
Drs. lic. Sofie Poelmans is lead scientist in this 4-year project (2001-2005).