People Directory : Nadja Brun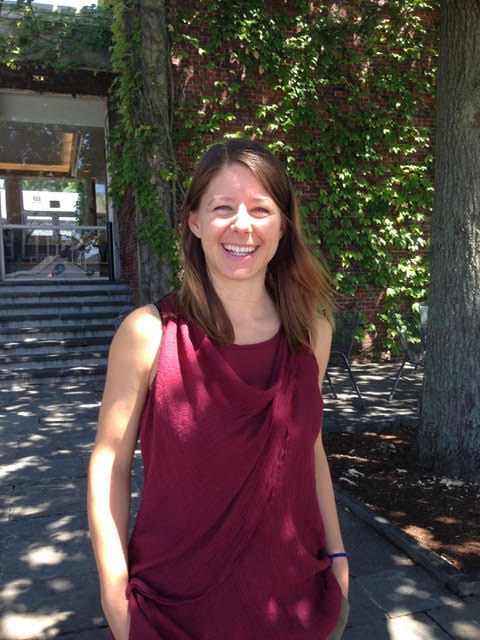 Nadja Brun
Postdoctoral Fellow
Biology
Office Phone: +1 508 289 4823
WHOI Mailing Address:
Woods Hole Oceanographic Institution
266 Woods Hole Rd.
MS# 32
Woods Hole, MA 02543-1050
Education
BSc in Environmental Geosciences - 2008 - University of Basel, Switzerland
MSc in Environmental Geosciences - 2010 - University of Basel, Switzerland
PhD in Ecotoxicology - 2016 - Swiss Federal Institute of Technology (ETH) Zürich, Switzerland
Research Interests
Environmental Toxicology
Fish and crustaceans
Nanoplastics and organic pollutants
Neurotoxicology, behavioral biology, systemic energy homeostasis
Nuclear receptors
Research Statement
My research centers around the molecular effects of environmental contaminants cascading towards adverse effects at higher biological levels. Linking activated stress pathways to physiological response is crucial to elucidate the potential impact of a contaminant on the behavior and overall health of organisms in a yet still functioning ecosystem.
Using zebrafish and Daphnia as a model system, my research innovatively contributed to understanding the effects of metallic and plastic nanoparticles as well as organic contaminants. In Daphnia, my master student and I discovered that the brood pouch acts as a route of uptake for contaminants such as nanoplastics, pointing out the importance of the embryonic life stage in brood-pouch carrying organism such as Cladoceran, Isopoda and Amphipoda, which is so far neglected in standardized ecotoxicological testing. Using transgenic zebrafish lines, my research has unveiled neuromasts and the intestine as target organs of nanoparticles in zebrafish embryos where an inflammatory response was initiated. Similarly, I could show an increase of cortisol level in nanoplastic exposed zebrafish embryos, disrupting glucose metabolism and ultimately causing behavioral changes. In my current project at Woods Hole Oceanographic Institution, I am exploring the effects of ortho-PCBs on neurodevelopment and energy metabolism in zebrafish and killifish seeking answers for the observed adaptive responses of killifish from PCB contaminated sites and more general for effects on embryonic development.
My future research plans are to build on the foundations of my previous work, unraveling modes of action leading to adverse outcomes of pressing environmental contaminants using cutting-edge techniques such as RNA sequencing and advanced microscopy. I am convinced that this knowledge can give a comprehensive view of the toxicants activity relevant for risk assessment and allow the identification of novel and sensitive biomarkers to be applied in in vitro screening.
[back]