People Directory : Breck Owens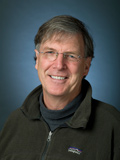 Breck Owens
Emeritus Research Scholar
Physical Oceanography
Office Phone: +1 508 289 2811
Fax: +1 508 457 2181
WHOI Mailing Address:
Woods Hole Oceanographic Institution
266 Woods Hole Rd.
MS# 29
Woods Hole, MA 02543-1050
Education
B.S. University of Michigan, 1968, Chemical Engineering
M.S. University of Colorado, 1972, Chemical Engineering
Ph.D. The Johns Hopkins University, 1976, Physical Oceanography
Research Interests
Description of the general circulation and eddy variability in the world?s oceans; sea ice, ocean- atmosphere coupling dynamics; development of float technology and autonomous vehicles for ocean monitoring.
[back]