August 2006
( Vol. 45 No. 2 )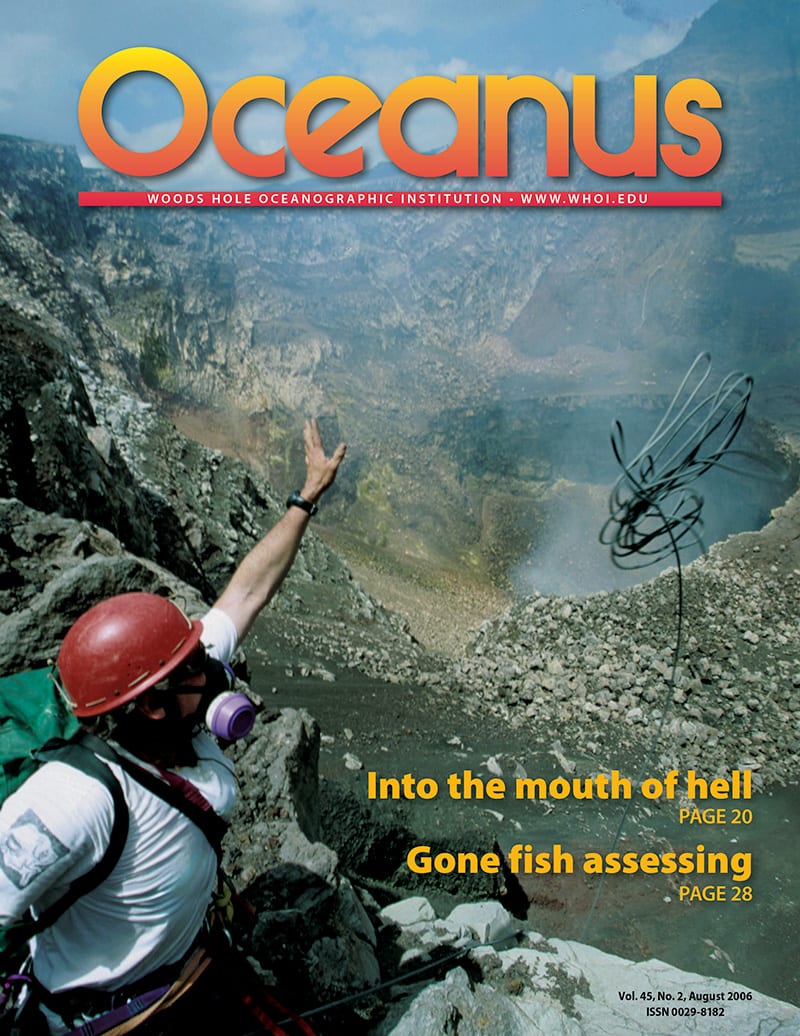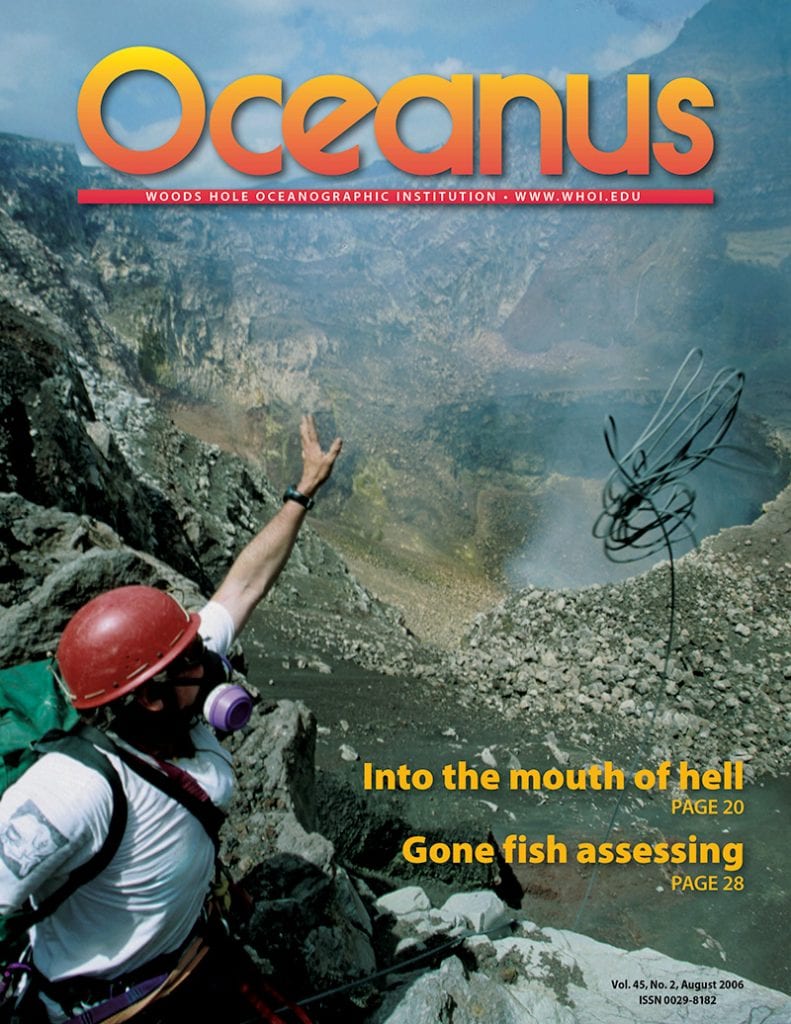 and get Oceanus delivered to your door twice a year as well as supporting WHOI's mission to further ocean science.
Our Ocean. Our Planet. Our Future.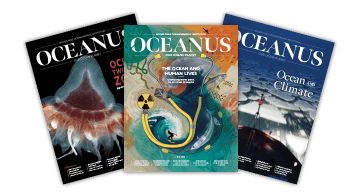 Related Articles
It's one thing to look down the throat of an active volcano. It's another to climb inside. But that's what WHOI geologist Ken Sims did to gather gas samples to explore how the Earth is evolving. In the watery regions of our planet, WHOI scientists have been applying new technologies and methods to help the National Marine Fisheries Service in its daunting task of seeing through the sea to estimate fish stocks and help maintain fisheries and fish habitats.