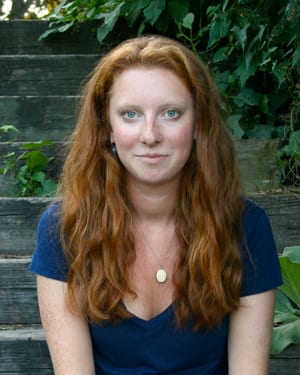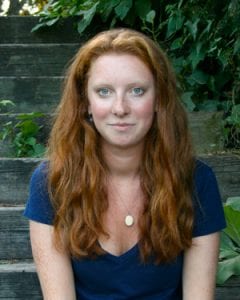 Mally Anderson has spent weekends and summers on Cape Cod ever since she was born, happily boating and swimming in Buzzards Bay and digging in the sand. Her family often visited Woods Hole by boat or bicycle to explore the village and visit the seals at the aquarium.
She went to Vassar College, where she found herself inland in the Hudson Valley and adrift in a sea of Yankees fans. Mercifully, a semester at the Williams College Maritime Studies program in Mystic Seaport, Conn., brought her home to the shores of New England. Studies in oceanography and marine policy revived her interest in the ocean science world of Woods Hole, but what business could an aspiring writer and lifelong English major possibly have at Woods Hole Oceanographic Institution? To her delight, the editors of Oceanus welcomed Anderson to a place where science becomes story, and she spent the summer of 2009 immersed in the best of both worlds.
Anderson lives in Massachusetts with her parents, brother, and English bulldog. She enjoys reading almost everything and also spends time dancing, drawing, watching movies, and trying to decide what to do after she graduates from college.
Ask Clara Smart about her interests, and be prepared to receive a formidable list of…