Science Made Public is an annual, summertime series of publicly accessible talks by scientists and engineers at the Woods Hole Oceanographic Institution. All talks take place on Tuesdays at 3:00 p.m. in WHOI's Ocean Science Exhibit Center, 15 School Street, Woods Hole.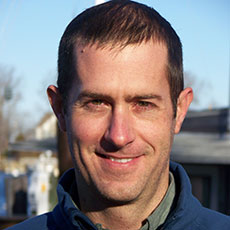 July 12 - The Secret Lives of Baby Fish: From Tuna to Eels to River Herring
Joel Llopiz, Assistant Scientist, Biology Department
Research in the WHOI Fisheries Oceanography and Larval Fish Ecology lab aims to understand what influences the survival of the earliest life stages of important fish species around the world. Learn fun facts on what larval fish eat, how researchers can tell how fast they grow, and how researchers can determine where they are drifting out in the open ocean.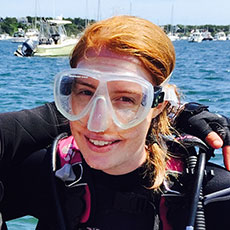 July 19 - The Power of Waves at Martha's Vineyard
Anna Wargula, Joint Program Student, Applied Ocean Physics & Engineering Department
Norton Point, the southern barrier beach of Martha's Vineyard, is one of the most dynamic coasts in Massachusetts. In April 2007, an inlet breached during the Patriot's Day storm, exposing Katama Bay to tides and waves from the Atlantic Ocean. In August 2011, Hurricane Irene struck Martha's Vineyard with 18-foot waves and 40 mph winds that stopped the normally 2-knot tidal flows out of the bay. Learn how WHOI scientists make measurements in breaking waves and strong currents and what these measurements tell us about the impacts of ocean waves on tidal flows in inlets and bays.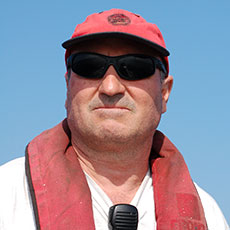 July 26 - Blue Whales in Patagonia
Alex Bocconcelli, Research Specialist, Applied Ocean Physics & Engineering Department
Learn about a collaboration between WHOI and scientists in Chile to better understand the blue whales (Balaenoptera musculus) living in northern Patagonia. Researchers photographed the whales to identify individuals and used overhead drone video to gather information on the animals' body conditions. They also attached digital recording tags (DTAGs) to the whales via suction cups to collect information about diving, feeding, and vocal behavior. This collaboration has great potential to provide information to policy makers on how to protect the unique habitats for highly endangered blue whales in this region.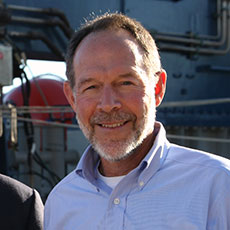 August 2 - High Tech Access to the Sea: WHOI's Newest Research Vessel the Neil Armstrong
Rob Munier, Vice President for Marine Facilities & Operations
The Woods Hole Oceanographic Institution is a leader in ocean exploration. Learn about marine operations at WHOI and the nation's newest state- of-the-art research vessel, the Neil Armstrong.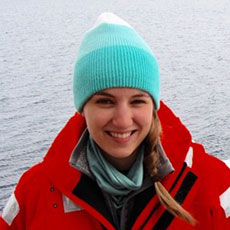 August 9 - Breaking the Ice: Tracking the Effects of Climate Change in the Arctic
Lauren Kipp, Joint Program Student, Marine Chemistry & Geochemistry Dept.
The Arctic is particularly susceptible to climate change, but little is known about how increased temperatures, diminishing sea ice, and the thawing of frozen land will affect the Arctic Ocean and its ecosystems. Last summer, researchers from all over the world traveled to the Arctic Ocean to measure ocean chemistry and gain a better understanding of this unique environment. Learn about how the Arctic is changing in response to a warming climate, how we can measure those changes, and what it's like to conduct research at the top of the world.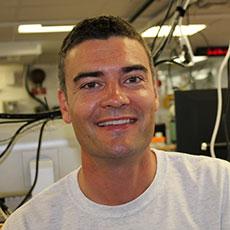 August 16 - Living on the Edge: A Bio-physical Cruise on the R/V Neil Armstrong to the New England Continental Shelf Break
Gareth Lawson, Associate Scientist, Biology Department
At the edge of the continental shelf, the water depth drops off abruptly from a few hundred feet to more than a mile deep. This is a highly dynamic area, influenced by a variety of currents and processes, and is also home to a multitude of marine organisms, from plankton to commercial fish to whales. Come learn about a recent cruise on the research vessel Neil Armstrong to the New England shelf break, where an interdisciplinary team of WHOI scientists and students deployed a sophisticated suite of instruments and nets to understand how ocean physical processes affects the marine ecosystem.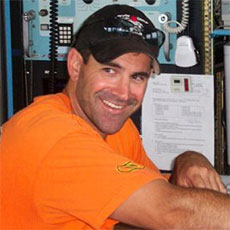 August 23 - How to Sink a Boat: The Ocean Engineering Behind Alvin and Other Deep-sea Manned Vehicles
Bruce Strickrott, Alvin Manager, Operational Scientific Services
Alvin and other deep-sea manned submersibles are complex machines with high-tech systems. But the principles of diving a deep-submergence vehicle are based on the fundamentals of physics, hydrodynamics, and engineering. This presentation includes a brief history of submarine systems (1600s through 1900s) and lessons on the basic concepts that take Alvin and other deep-sea manned vehicles safely to and from the seafloor.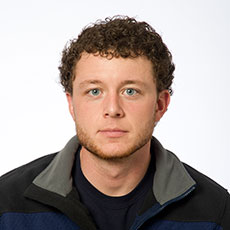 August 30 - Understanding the Secret Lives of Sharks
Camrin Braun, Joint Program Student, Biology Department
Scientific knowledge of iconic fishes like the great white shark is limited. We have little generalizable knowledge about what they eat or their feeding behaviors, where they go to mate or to breed, or "why" they do almost anything. For all other shark species, we know even less. Learn how researchers are using cutting-edge, satellite-based tags on sharks in our back yard on Cape Cod to answer some of these basic questions about sharks.