Coastal Ocean Institute Annual Reports
Coastal Ocean Institute Newsletter
Coastal Ocean Institute Moving Shoreline Research Program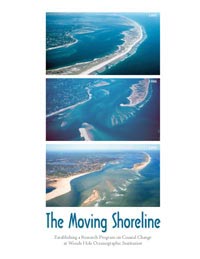 Rising sea level and natural changes in the shoreline have obvious impacts on coastal property, but predicting the location of the losses is not always obvious. Improved understanding of how shorelines change with time can help us better plan coastal development and respond to recurrent or episodic threats.
Coastal Ocean Institute Brochure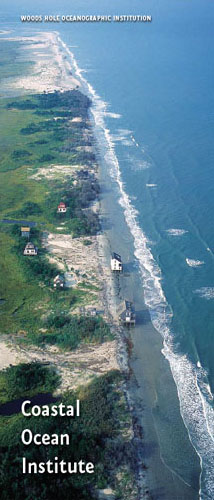 A general description of research, education, and outreach activitites.
Oceanus Magazine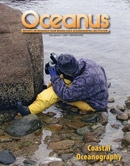 At the coast—where air, sea, land, and people meet
Volume 43, Number 1, 2004
This issue is devoted to research of the WHOI Coastal Ocean Institute and Rinehart Coastal Research Center.
» Buy the COI issue


Rinehart Coastal Research Center Newsletter