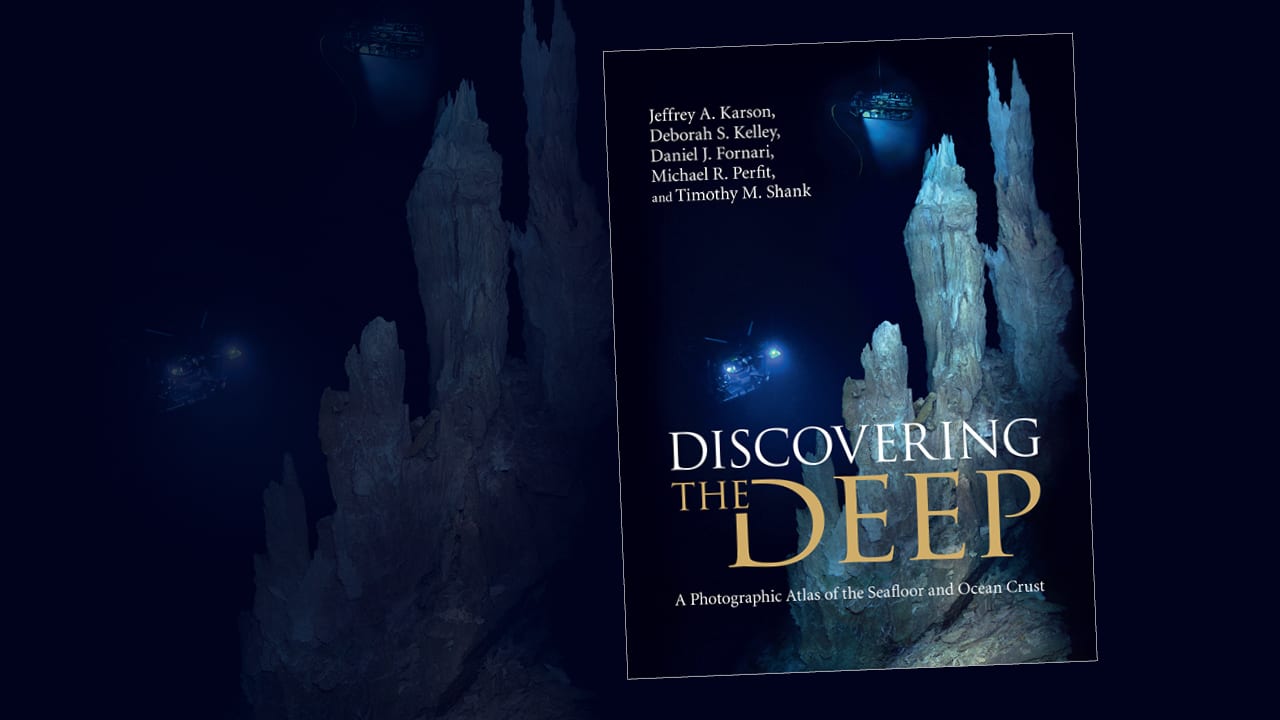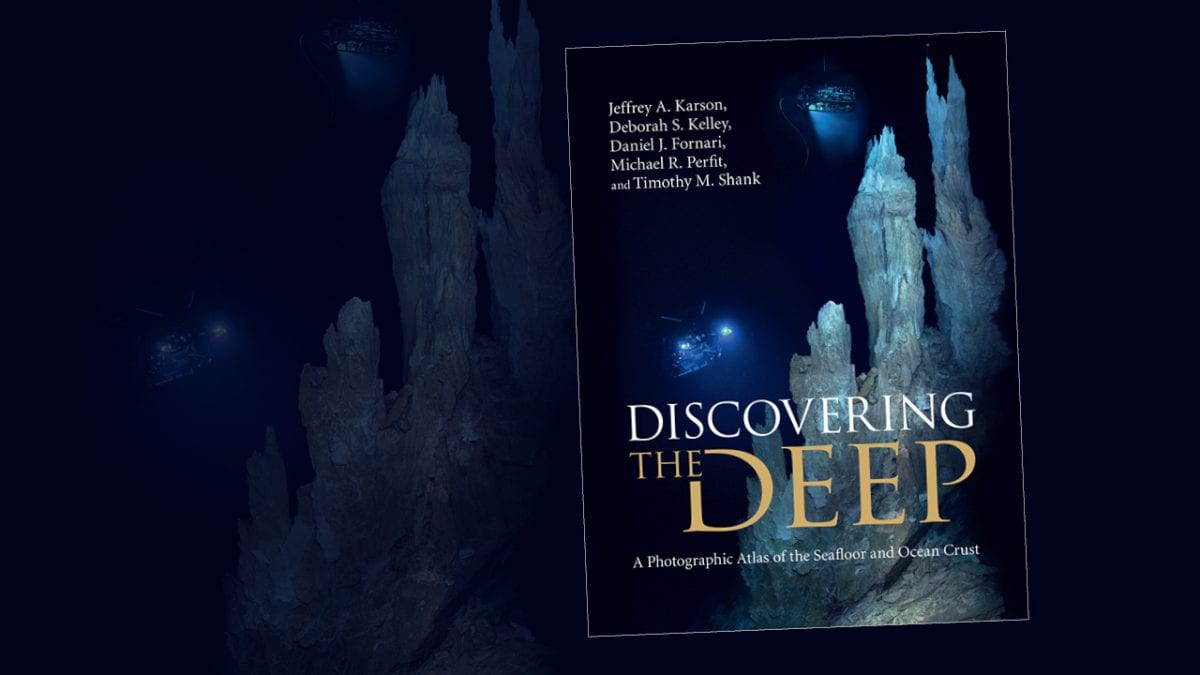 The Bottom of the Ocean On Top of Your Coffee Table
Here's a way to journey to the seafloor without leaving your living room or classroom. Five deep-sea scientists have created a comprehensive, lavishly illustrated book that transports readers to Earth's last frontier—where volcanoes, boiling hot springs, undersea mountain chains, bizarre terrains, and exotic life forms rival science fiction.
Discovering the Deep: A Photographic Atlas of the Sea-Floor and Ocean Crust was written by WHOI marine geologist Daniel Fornari and WHOI biologist Timothy Shank and their colleagues Jeff Karson (Syracuse University), Deborah Kelley (University of Washington), and Michael Perfit (University of Florida).
Ten years in the making, the book contains more than 500 full-color images and provides a history of seafloor exploration and the vehicles and technologies used. It describes the biogeochemical processes involved in creating myriad seafloor environments and sustaining extraordinary communities of life that thrive in dark, typically toxic, high-pressure habitats.
Published in 2015 by Cambridge University Press, Discovering the Deep received a PROSE Award from the Association of American Publishers, which annually recognizes the best in professional and scholarly publishing. For more information, see http://discoveringthedeep.com/.