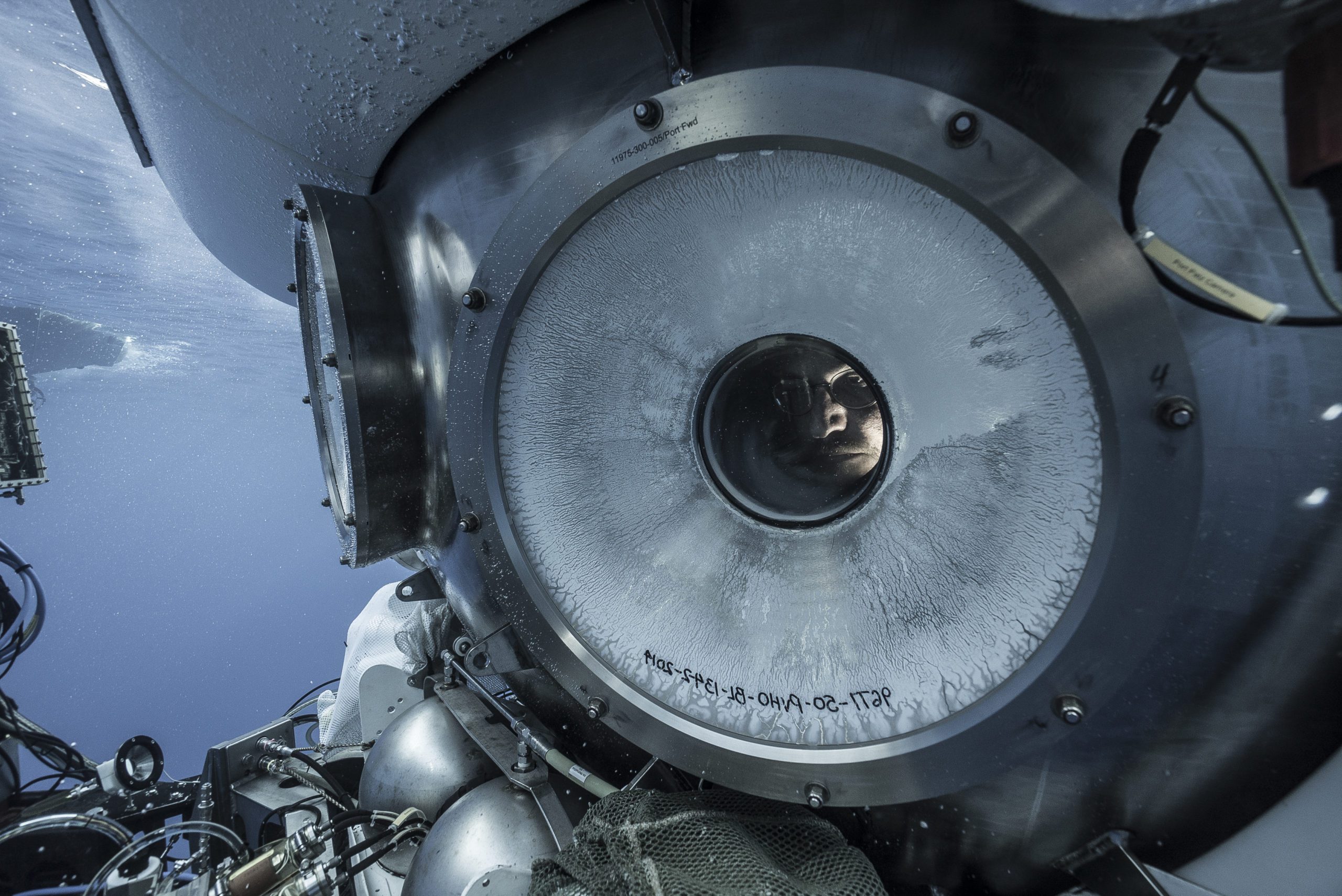 7 Places and Things Alvin Can Explore Now
With its new depth rating of 6500 meters (4 miles), WHOI's human-occupied vehicle (HOV) Alvin is set to take scientists places they've never explored in person
Estimated reading time: 5 minutes
With its new depth rating of 6500 meters (4 miles), WHOI's human-occupied vehicle (HOV) Alvin is set to take scientists places they've never explored in person. Physically transporting researchers to these depths will provide greater insight into the structure, function, and health of the ocean and give decision-makers the information they need to better manage and protect remote parts of the ocean that affect all of us on land.
---
Clarion-Clipperton Zone
The global demand for consumer electronics and renewable energy systems is putting pressure on existing sources of elements that are crucial to the production of components for these products. That's why mining companies are eying seafloor deposits of polymetallic nodules, which are known to be rich in the rare earth elements that have unique magnetic, heat-resistant, and phosphorescent properties. But mining activities in places like the Clarion-Clipperton Zone, a 5,000-kilometer (3,100-mile) region of the central Pacific Ocean threatens the seafloor ecosystems there and subjects them to long-term or even permanent damage. Although it has already been visited by remotely operated vehicles, Alvin now gives scientists direct access to this under-studied region for in-person observation to help understand how it might be affected by mining operations.
Japan Trench
Volcanoes may look alike, but each one tells a different story about the interior of the Earth. In 2006, researchers discovered a new volcano-forming process they named petit-spot volcanism. The first petit-spot volcanoes were observed on the Pacific seafloor where it bends and subducts under the Eurasian tectonic plate to form the Japan Trench, a deep submarine trench located east of the Japanese islands. Petit-spot volcanoes are, as their name implies, relatively small, discrete features as volcanoes go, but they form on older parts of the seafloor, rather than on newer regions closer to the mid-ocean ridge. As a result, they tap into different sources of magma than volcanic activity at mid-ocean ridges or "back-arc"
Piccard Hydrothermal Vent Field
The world's hottest (400°C, 750°F) and deepest (5000 meters, 16,400 feet) known hydrothermal vents lie in the Piccard Vent Field on a segment of the mid-ocean ridge known as the Mid-Cayman Rise. The physics of this ultra-slow spreading region of the seafloor exposes rock from Earth's mantle that, together with the high-temperature fluid flows possible at such great depth, produce chemical reactions not found at hydrothermal vents on other parts of the mid-ocean rise. Alvin's extended dive range opens the possibility for scientists to visit Piccard in person and to hunt for deeper, hotter vents with unique chemistries that could push the boundaries of the range of conditions that support life on Earth.
St. Paul Fracture Zone
Fracture zones are the seafloor equivalent of strike-slip faults, where two pieces of Earth's crust move laterally in opposite directions (as they do at the San Andreas Fault). They branch off from parts of the mid-ocean ridge and can extend for tens or even hundreds of kilometers perpendicular to the axis of the ridge. They often expose rocks from the Earth's mantle, which creates chemical reactions and hydrothermal fluid flows that are much different from those producing the hot, acidic black smokers common on mid-ocean ridges. The St. Paul Fracture Zone is an especially large seafloor feature that, because it interrupts and offsets the mid-ocean ridge by nearly 1,448 kilometers (900 miles), may also act as a barrier to the movement of hydrothermal vent animals moving along the ridge.
Phoenix Islands "Hadal Hole"
Not all of the hadal zone-the region of seafloor below 6,000 meters (19,685 feet)-is confined to deep ocean trenches. A growing number of hadal "holes" are being found, particularly in parts of the Pacific Ocean, where the seafloor drops from the abyssal plain down to hadal depth. One of these holes is in the Phoenix Islands Protected Area (PIPA). While Alvin can't reach all the way into the hadal zone, its new dive range puts the transition from abyssal to hadal depths well within reach, something scientists have identified as a stark dividing line for deep-ocean life. This is particularly important in PIPA since life in the region may be especially defined by depth, something that could help scientists better understand the limits of life in the deep ocean.
Aleutian Trench
Aleutian Trench is one of the most volcanically and tectonically active parts of the seafloor. It's also inside the U.S. Exclusive Economic Zone and the waters above it harbor one of the world's most productive fisheries in the world. All of that makes it a unique place for Alvin to go and help us study the connections between land, the deep ocean, and the surface ocean in a dynamic and poorly studied part of the seafloor. Better understanding the factors at play in this and other trenches could help scientists provide more accurate predictions of large earthquakes, improve tsunami warnings, and help manage fishing resources worldwide.
Kelvin Seamount
Seamounts are well-known as biological "hotspots"-places where conditions converge to support a large number and wide diversity of animal and plant life in the water and on the seafloor. Currents flowing around and up these seamounts, many of them volcanically and hydrothermally active, often promote exceptionally high biological productivity in waters far around them. They can also serve as stepping stones for species to spread across the deeper and far harsher conditions of the abyssal seafloor. Kelvin Seamount is one of 30 in the New England Seamount Chain and rises from a depth of 5000 meters (16,400 feet) to 1500 meters (4,290 feet) below the surface. Diving in Alvin to the base of seamounts like Kelvin and all the way to their summit will help to illuminate shed light on the forces that create them, how they evolve, and their connection to the rest of the ocean.