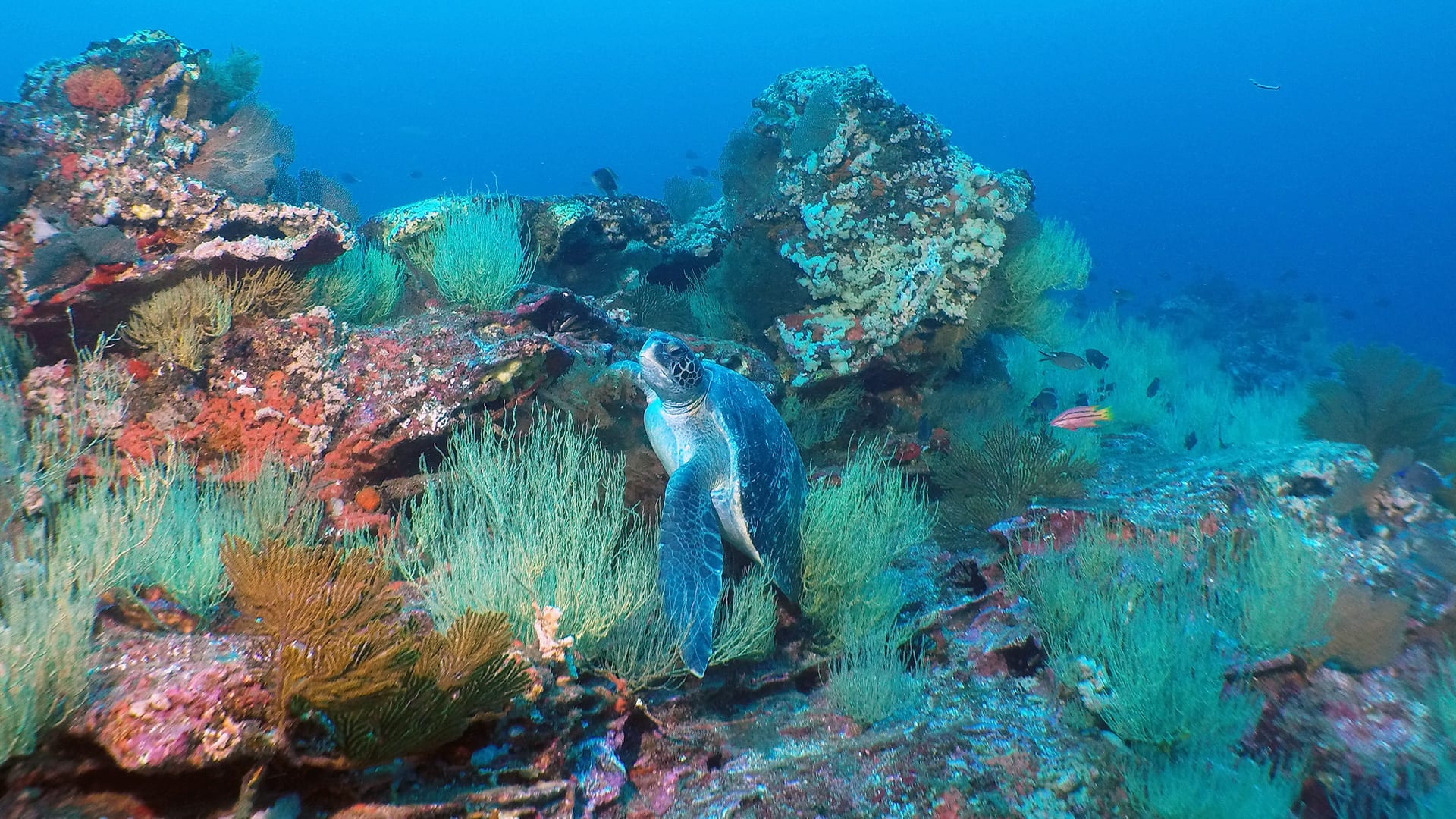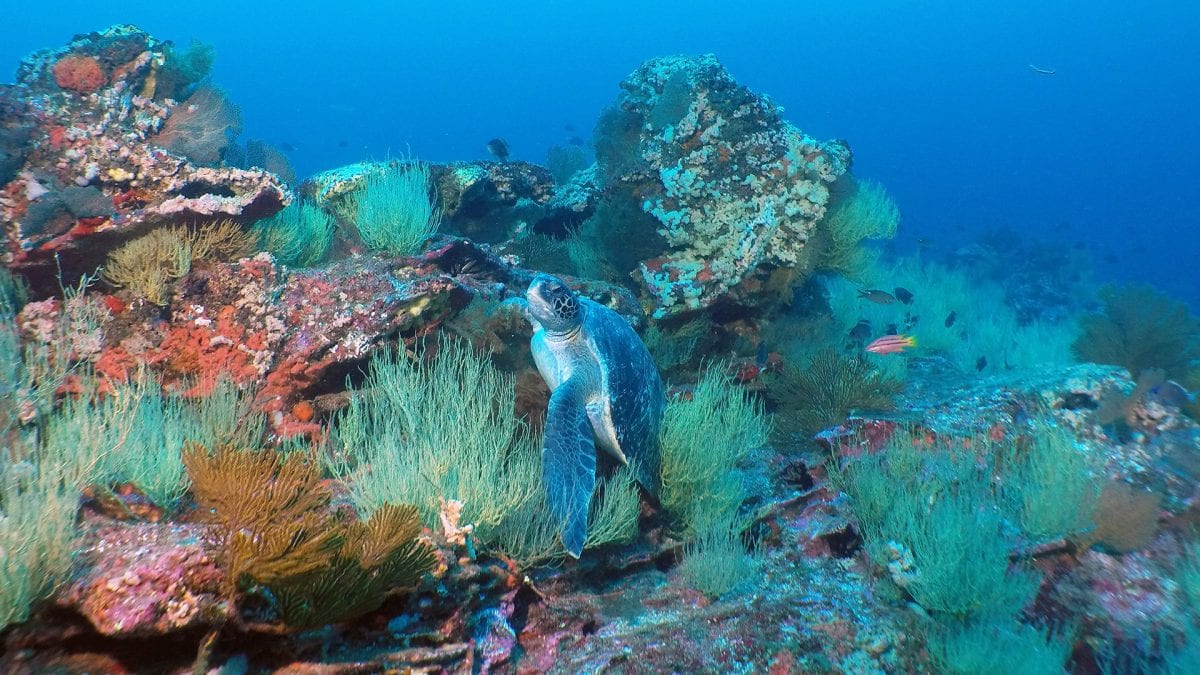 Beneath the Sea, the Galápagos Reveal More Marvels
Expedition discovers new seamounts teeming with life
The Galápagos Islands have offered biologists a natural laboratory ever since Charles Darwin's day, but they're also a frontier for geologists and volcanologists to test theories. The thirteen major volcanic islands in the Galápagos archipelago are just the tips of a submerged volcanic platform that rises nearly two miles above the adjacent seafloor.
In August 2015, an international team led by the Woods Hole Oceanographic Institution (WHOI) used high-resolution mapping technology to reveal at least 35 previously unknown seamounts, or undersea mountains, on the Galápagos Platform. Using manned submersibles, they found that the seamounts were teeming with rich and diverse communities of fish, crabs, lobsters, sponges, hard and soft corals, and other life.
These observations will help the Galápagos National Park Directorate enhance protection of these delicate ecosystems from fishing and tourism within the Galápagos Marine Reserve, a UNESCO World Heritage Site. The mapping, along with geochemical analyses of rocks collected on submersible dives, will help scientists reconstruct the fundamental volcanic processes that created the Galápagos Platform.
For mapping and surveying, the team used a multibeam sonar mounted on the hull of the research vessel Alucia and a side-scan sonar on the WHOI-designed autonomous underwater vehicle REMUS 600. High-resolution photographic surveys were conducted with the WHOI-MISO TowCam deep-towed camera sled system. These surveys helped guide dives using Alucia's human-occupied submersibles—Deep Rover 2 and Nadir—to collect geological and biological samples.
This research was funded by the Dalio Explore Fund and a grant from the Leona M. and Harry B. Helmsley Charitable Trust to the Charles Darwin Foundation. The scientific team included researchers from WHOI, Boise State University, the University of California-Berkeley, the Charles Darwin Foundation, the Instituto Oceanográfico de la Armada del Ecuador, and the Galápagos National Park Directorate.