VISIT WHOI
Dive into ocean discovery at Woods Hole Oceanographic Institution. Explore our historic seaside village campus that is home to the world's largest community of ocean scientists and engineers. Take a walking tour, visit our discovery center, browse the gift shop, and check out our events.
You could also consider supporting WHOI with a gift  or by making a purchase on SHOP WHOI. All proceeds go to ocean science!
Open Monday - Saturday, 11 a.m. - 5 p.m.
Get started here. We offer tours, maps of Woods Hole Village, information about research at WHOI, and up-to-date schedules of lectures and events.
Open Monday - Saturday, 11 a.m. - 5 p.m.
Immerse yourself in the research that happens here through interactive video, sound, and scale models of our ocean exploration vessels. Visit our gift shop or shop online.
Weekdays at 10:30 a.m. & 1:30 p.m.
Guided tours of the WHOI dock area and other restricted village facilities.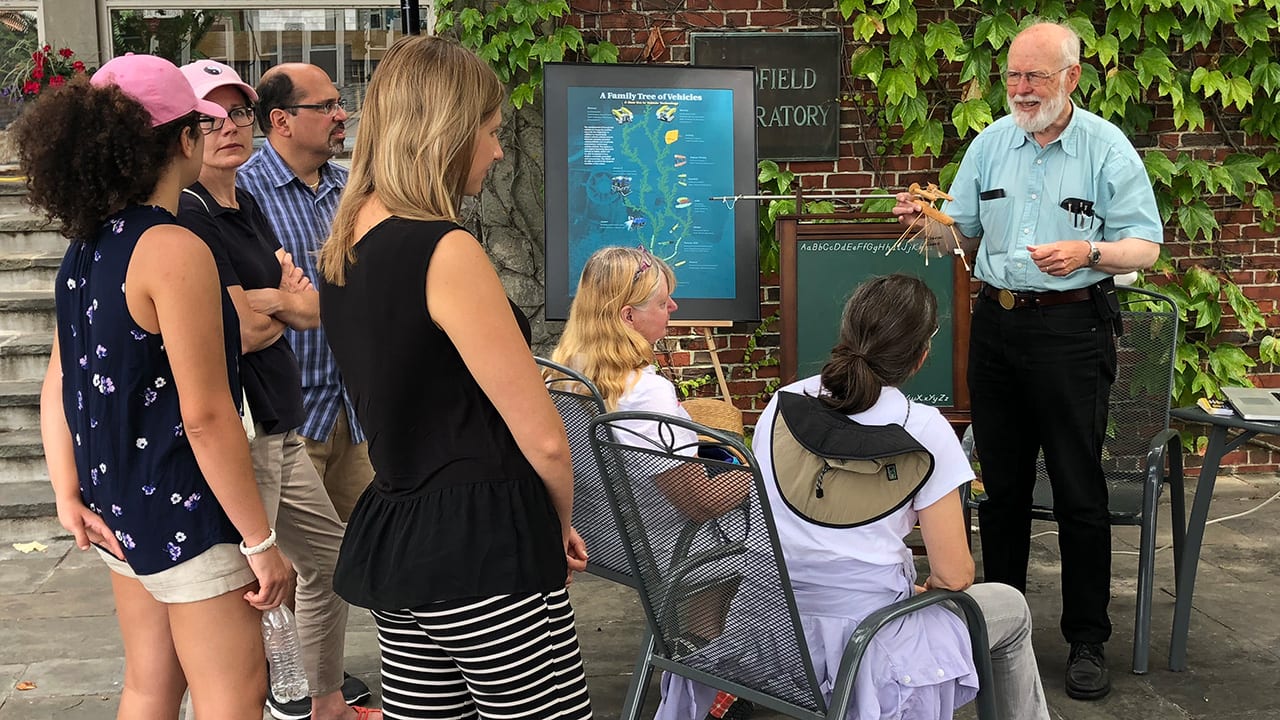 Ask a Scientist/Engineer
Tuesdays at 12:00 p.m.
Get your questions answered by ocean science and engineering experts.