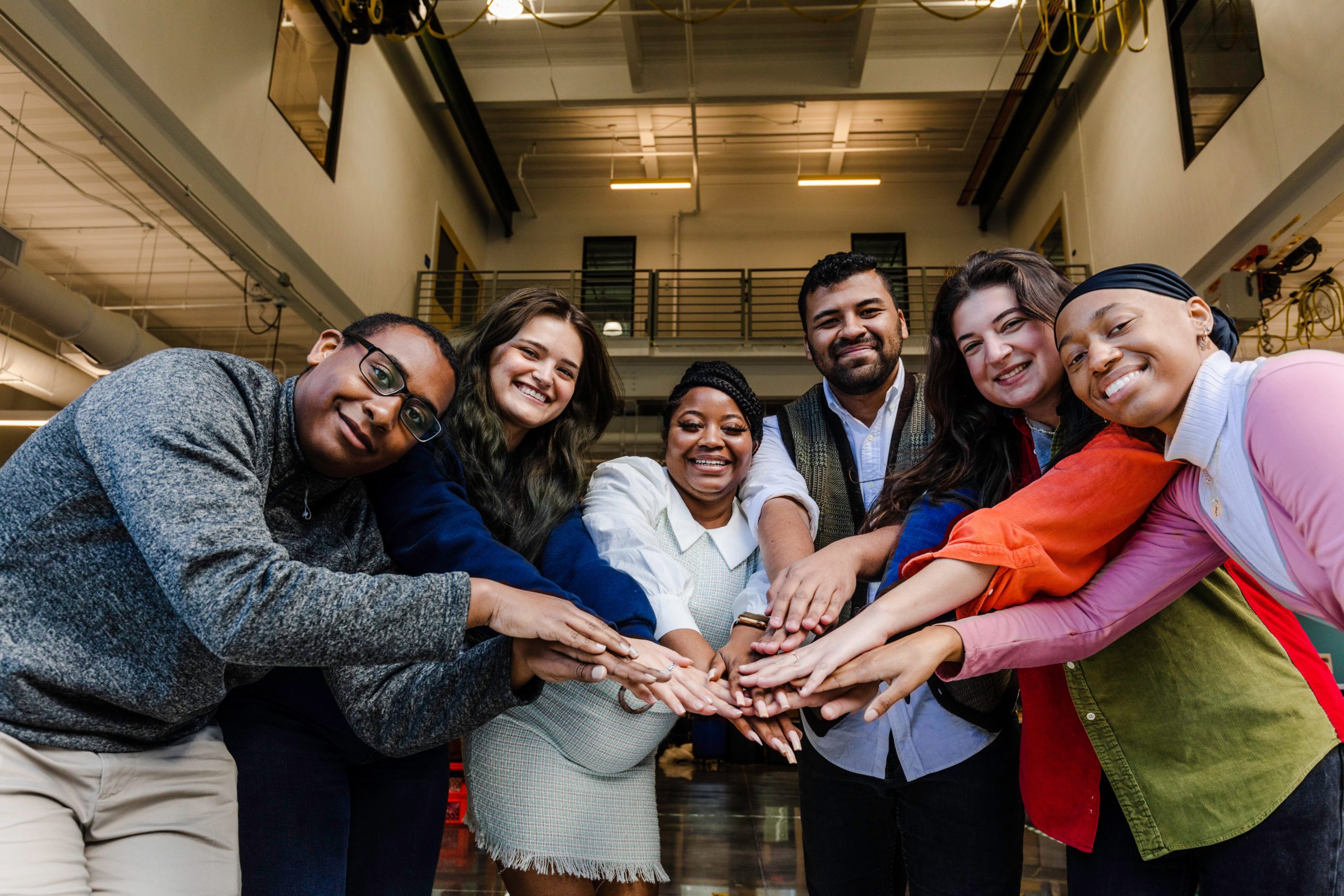 Bridge-to-PhD program at WHOI opens doors for new scientists
WHOI's Center for Chemical Currencies of a Microbial Planet (C-CoMP) works to expand BIPOC representation in ocean sciences with its inaugural Bridge-to-PhD Fellowship Program
Estimated reading time: 9 minutes
Black, Hispanic, Latino, and American Indian people account for roughly 40 percent of the United States population. But in oceanography, fewer than 10 percent work as researchers and scientists. Diversifying the marine science community is a core mission of a National Science Foundation-funded science and technology center based at WHOI, called the Center for Chemical Currencies of a Microbial Planet (C-CoMP).  
This fall, six recent college graduates joined the C-CoMP community as the inaugural Bridge-to-PhD fellowship class to expand racial as well as cultural, ethnic, and socioeconomic representation in ocean sciences.  
 For the next two years, the fellows will be financially supported by C-CoMP and mentored by scientists and postdoctoral students from WHOI and several participating universities. They will work in labs and at sea on research specific to their science interests and career goals, gain experience needed to strengthen their graduate school applications, and prepare academically for the rigors of graduate degrees and doctoral work.  
Their involvement is an opportunity to continue diversifying the marine science community, said Dr. Liz Kujawinski, director of C-CoMP. Diversity provides fresh perspectives to address current and future global problems, like climate change   
"If we don't have all on hands on deck, from a broad range of communities, we lose the chance to incorporate everyone's creativity into the challenges we face," Kujawinski said.  
In September, the fellows arrived at WHOI and at universities in Georgia, New York, and Ohio. In addition to regular meetings with their on-campus host mentors, they engage in ongoing virtual discussions with C-CoMP personnel on a variety of science-related topics, including proposal writing, ethics in research, and science communication.   
The fellows eventually hope to be role models for others who share their backgrounds. 
Carl Gibson, 23, a fellow studying marine microbiology at The Ohio State University, said that he was one of a few Black students in science classes at his Sacramento high school. He found the same while earning a biochemistry degree at the University of Chicago.  
"I never had a Black STEM professor," he said. "It can be difficult to imagine success in a field where no one looks like you."   
The Bridge-to-PhD fellowship in C-CoMP is modeled after the successful Bridge to the PhD Program in STEM hosted by Columbia University. Operating since 2008, Columbia's program sees more than 80 percent of its scholars pursue graduate study in STEM disciplines, said program director Dr. Kwame Osei-Sarfo. Others have pursued advanced degrees in business, law, and medicine.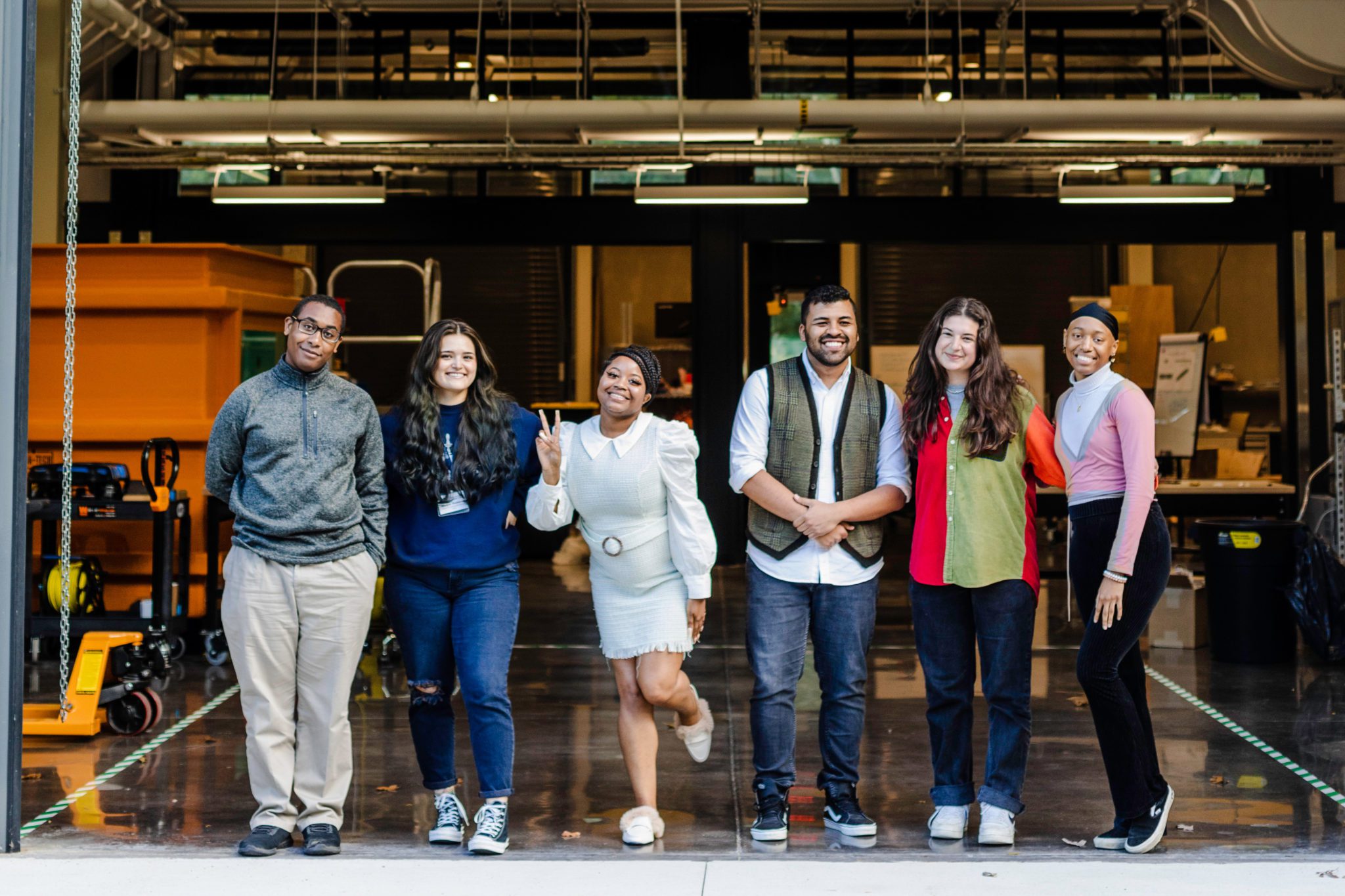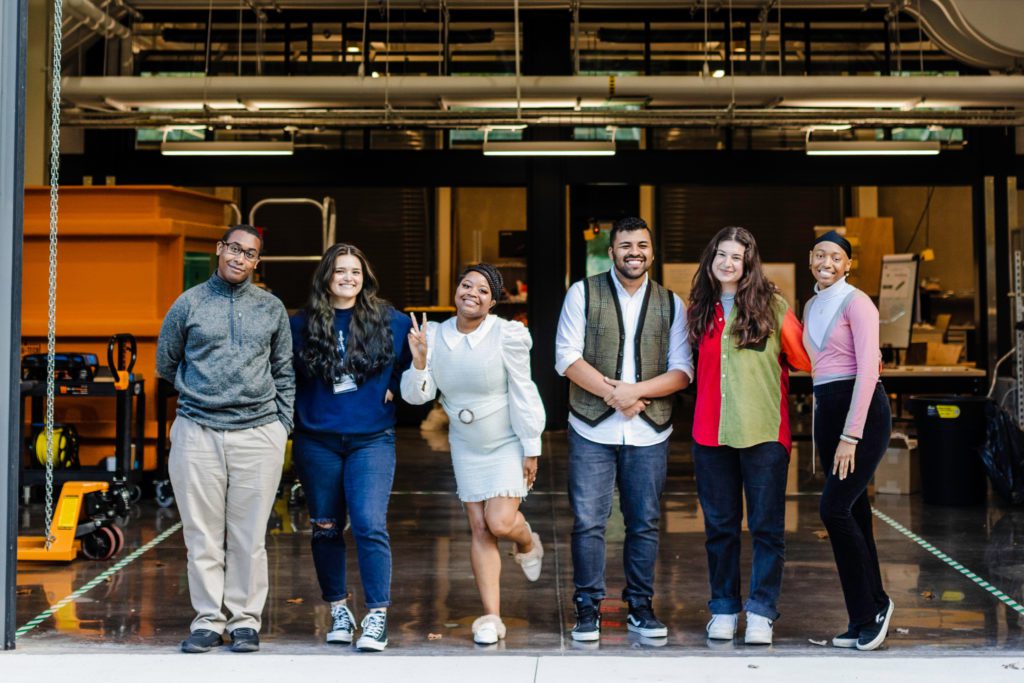 For consideration, Bridge-to-PhD fellowship in C-CoMP applicants must have completed an undergraduate degree and show an interest in pursuing graduate work in ocean sciences, such as through college coursework, internships, or laboratory experience.  
As a group, the fellows meet several times annually for professional development. In October, this included three days at WHOI. In early April, the group will travel to Bermuda for team building and training in oceanography, including hands-on sample collection and science communication lessons at the Bermuda Institute of Ocean Sciences.  
 In their applications, the diverse group shared a common intent: to bring what they learn back to their communities.  Below, the six fellows provide snapshots of their paths to the fellowship and their visions for the future. 
Hope Cobbs, 24, University of Georgia 
Strengthening her research and academic skills for graduate school 
After Hope Cobbs graduated with a biochemistry degree from Claflin University, a historically Black college in South Carolina, she had two goals. One was to encourage more minorities to pursue science fields. The second was to deepen the academic skills she needs for entry into graduate school to study chemistry.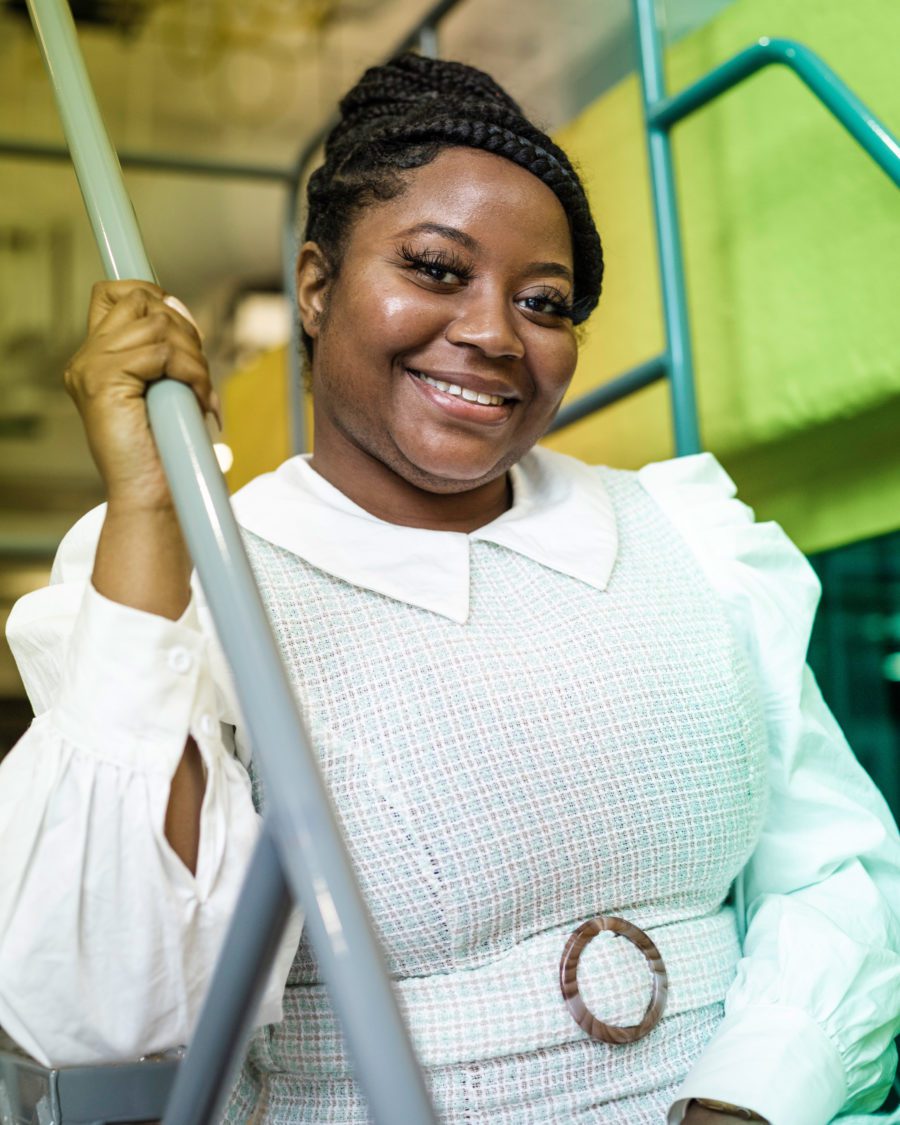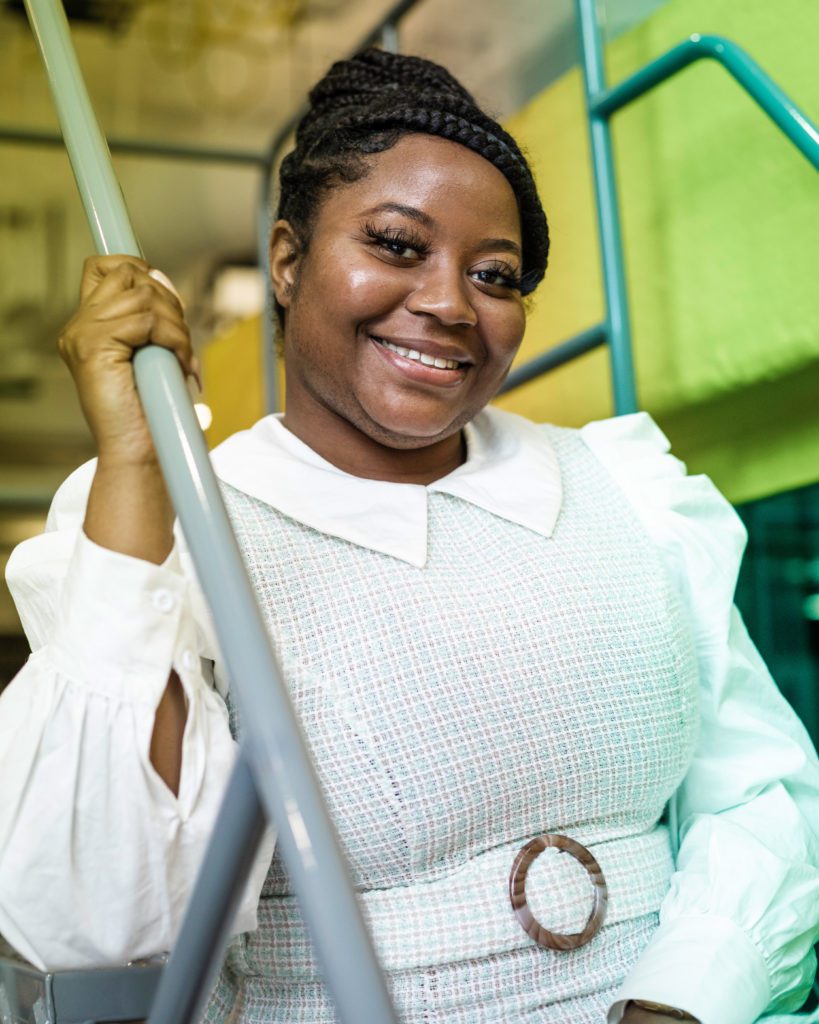 During the first two years of her undergraduate career, the deaths of several family members, and the subsequent support her parents needed, distracted her from her coursework.  
"I found myself falling behind in my academics," Cobbs said.
Her determination to improve her grades caught the eye of Dr. Arthur Edison at the University of Georgia. Impressed by her internship in his lab in 2019, and by her additional work in a molecular microbiology lab after graduation, he encouraged her to apply to the Bridge-to PhD fellowship "as a potential reset" for her academic record. 
He is now her mentor and he has partnered Cobbs with a postdoctoral student in his chemistry and bioinformatics research laboratory. 
"In addition to the research, we are going to find a few classes at UGA that she can take to demonstrate that she can do well in graduate school," he said.  
Cobbs is also lending her teaching and mentoring talents to younger students, helping with a large undergraduate research team that Edison supervises.    
Following the fellowship, Cobbs envisions a doctoral program. With those credentials, she has her sights set on becoming a lead investigator in a chemistry laboratory. 
Carl Gibson, 23, The Ohio State University
Finding Nemo sparked his microbiology passion 
When Carl Gibson was four years old, his parents took him to see Finding Nemo, an animated film about a coral reef fish on an ocean journey.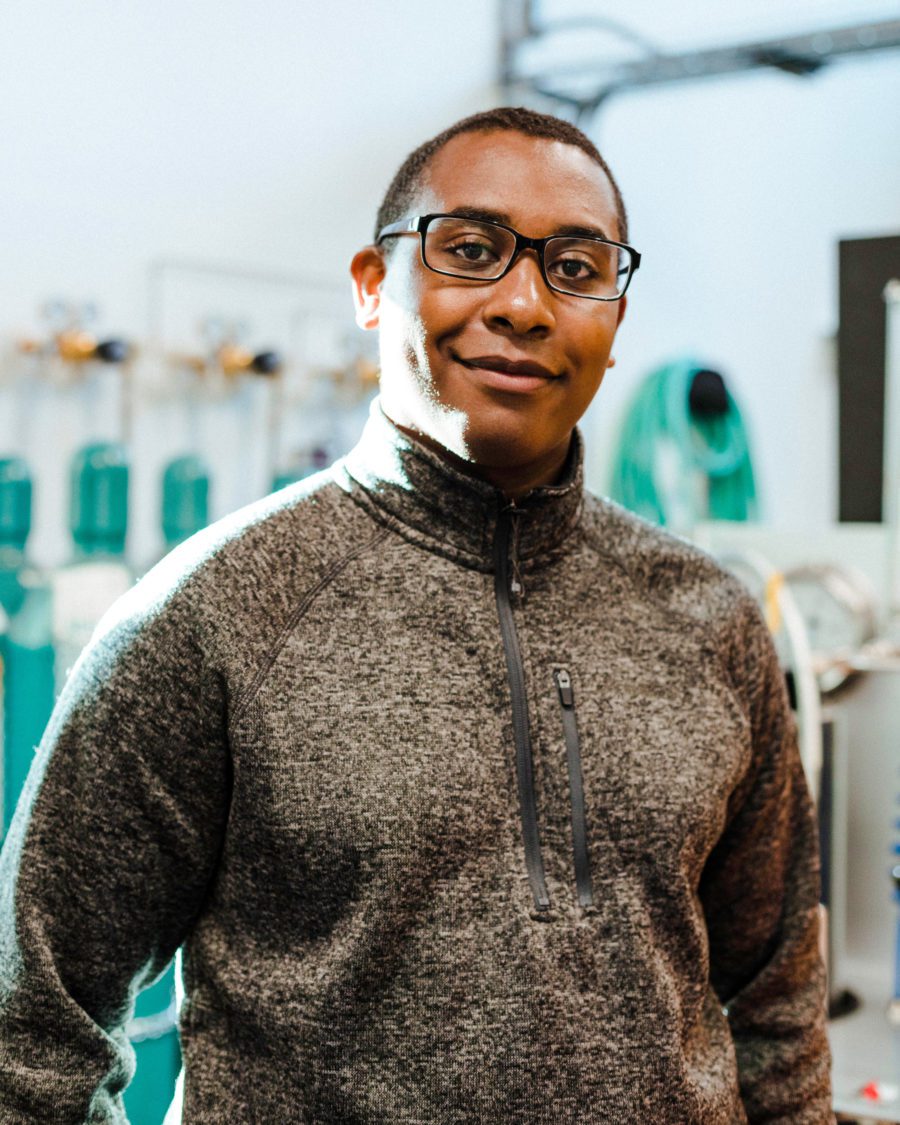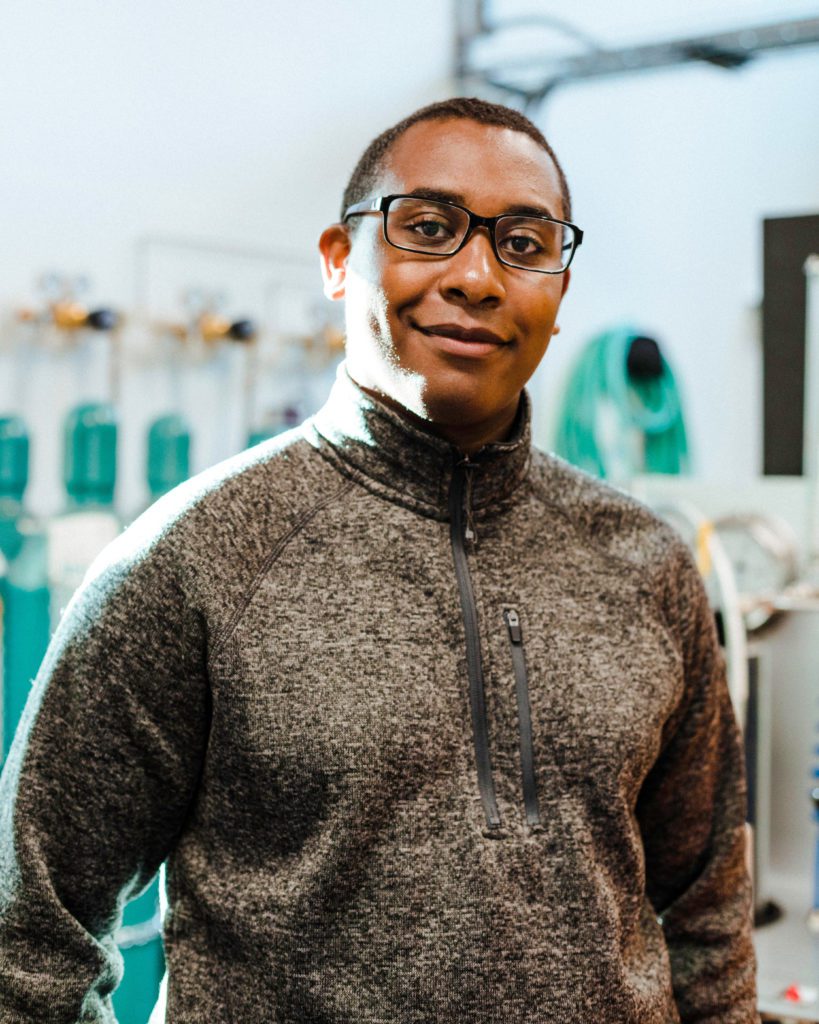 "After that, all I talked about were sea animals," he said. He devoured children's books on ocean life, then advanced marine biology, genetics, and zoology text books. In middle school, his first look through a microscope launched what has become an ongoing passion for marine microbes, including algae, bacteria, fungi, and plankton.
"I wanted to understand everything about these subjects that are a key to life in the ocean," Gibson said.
With his Bridge-to-PhD fellowship at The Ohio State University, under the guidance of microbiologist Dr. Matthew Sullivan, he hopes to gain research experience, expand laboratory skills, deepen his understanding microbe genetics, and cultivate his growing interest in viruses and their impact on ocean chemistry. Ultimately, his goal is to enter a microbiology program for graduate school. 
Before the COVID-19 pandemic closed many programs in 2020, Gibson volunteered at a Chicago-based youth center to teach predominantly Black children about science. As his career develops, he hopes to continue mentoring young people.  
"I believe I've helped keep some marginalized kids on the STEM path," he said. "I'd like to continue nurturing the little scientist in all of them." 
Dedicated to a tiny "super power" in the ocean 
In an environmental studies course at Amherst College in Massachusetts, Hannah Goldberg learned that tiny marine microbes, often invisible to the naked eye, have super powers.
At the time she said, "I had little background in ocean science." She dove into literature to learn more about microbes, often called the engines of ecosystems. She was particularly curious about their role of biogeochemical cycles in the ocean, drawing in human-produced carbon from the atmosphere and sequestering it in the deep ocean.  
"I now understand how these small organisms play a vital role in our climate system," she said.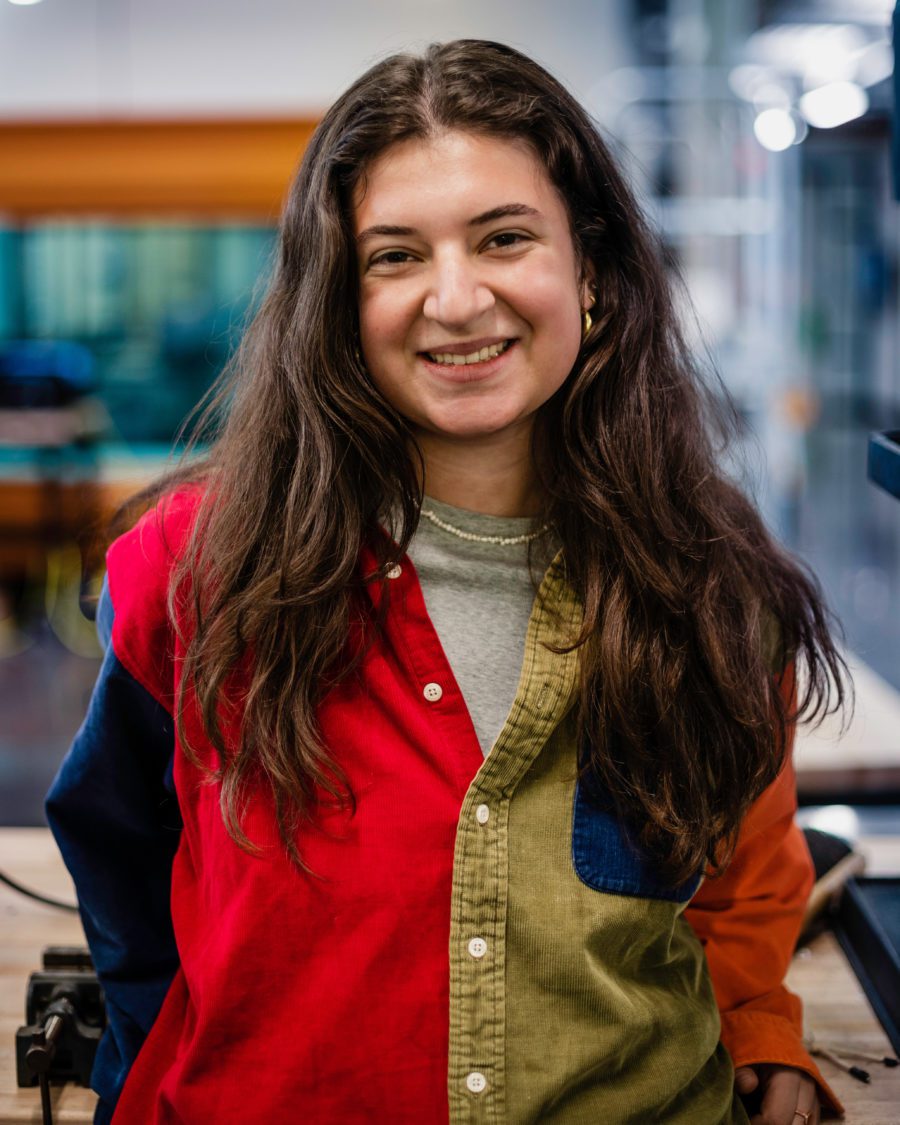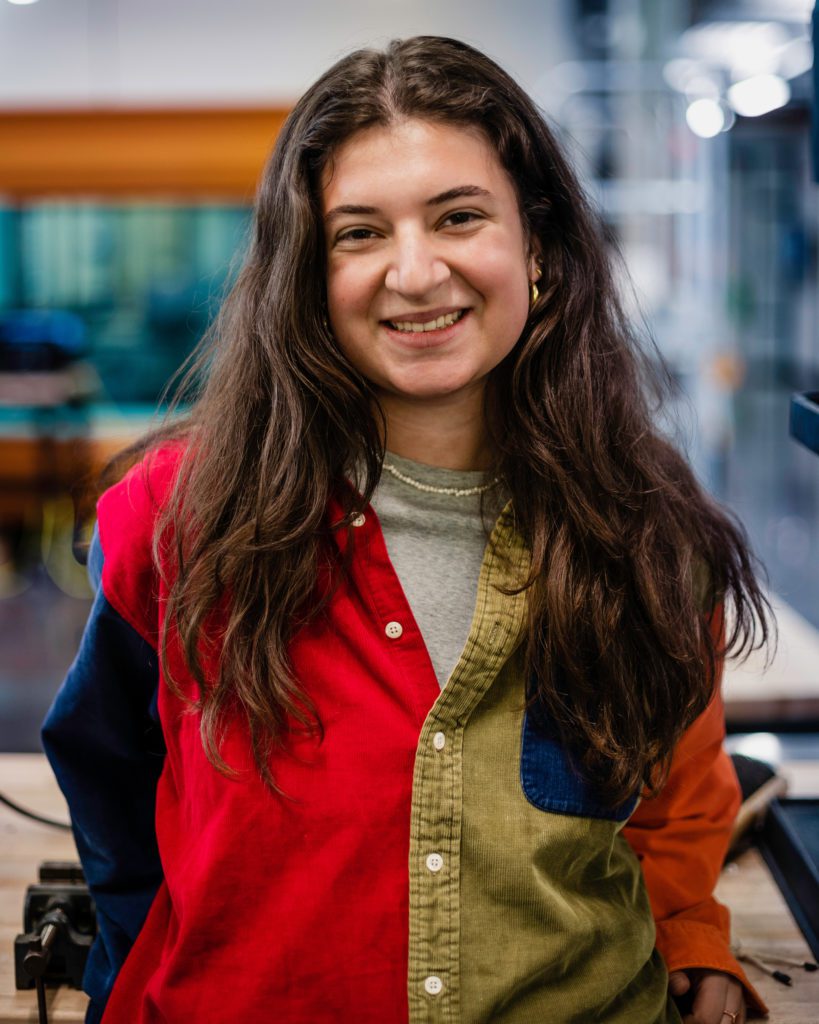 At Columbia University she is pursuing microbial research and learning about cell culturing, gene expression, and a host of other molecular biology skills needed for ongoing laboratory research. She also hopes to conduct research at sea. 
"When I first spoke with Hannah, I was impressed with the questions that she asked," said her mentor Dr. Sonya Dyhrman, a professor of earth and environmental sciences. "She had clearly read some of the recent literature and we discussed her interests in the field at a level that was beyond what I am typically used to for many undergraduates." 
Ultimately, Goldberg said she applied to the program because she wanted to confirm that ocean science is the right career path for her, and to gain research experience before applying to graduate school, likely in biological oceanography. Most important, she said, was pairing what the program offered with her specific oceanographic interests.  
"I am finally meeting the microbes responsible for powering global biogeochemical cycling," she said. "I am exploring the questions that first sparked my passion for ocean science." 
Herman Garcia
, 23, Woods Hole Oceanographic Institution
Committed to staying involved in research while developing skills for graduate school 
Growing up in the south Bronx, one of Herman Garcia's frequent subway stops was the Museum of Natural History, a place that he said "played no small part" in nurturing his science interest. Another stop was Columbia University. For five summers in high school, Garcia participated in the Columbia Secondary School Field Research Program, which gives high school students mentored experiences in laboratories.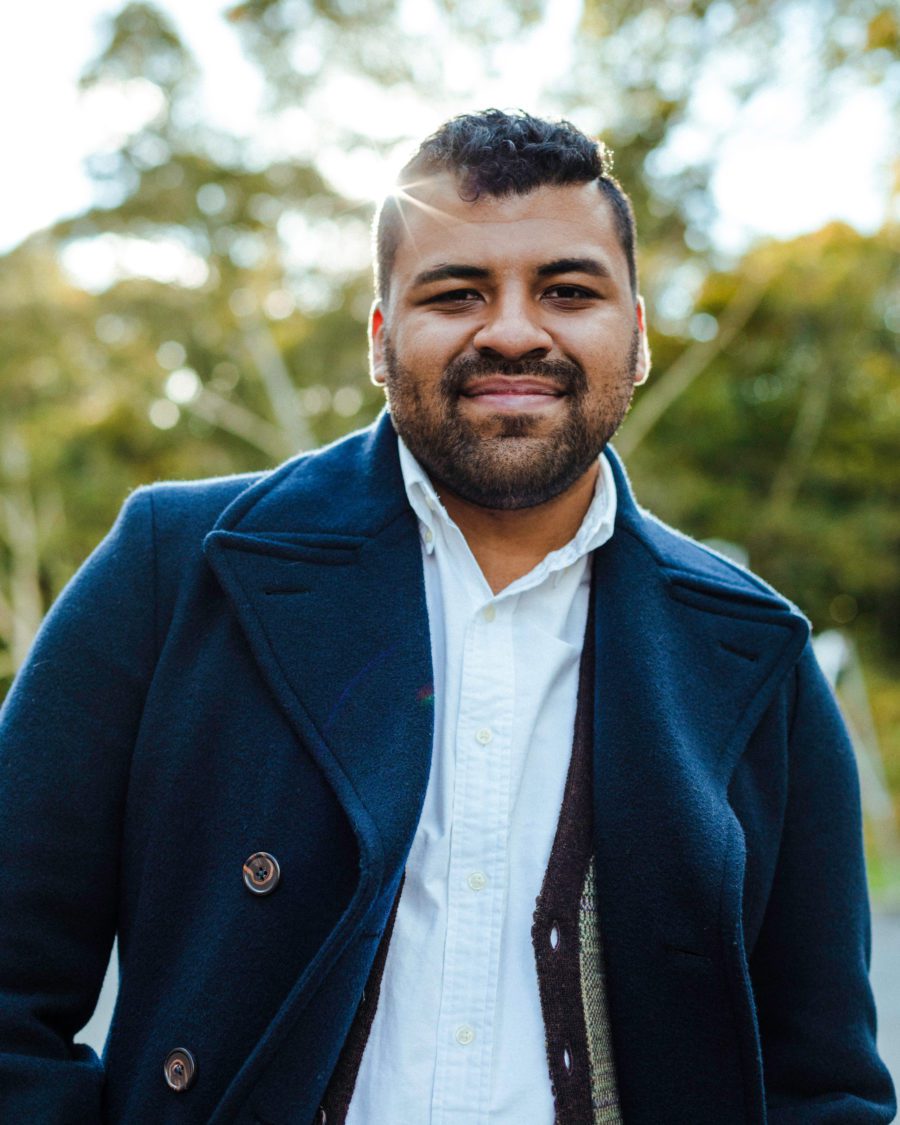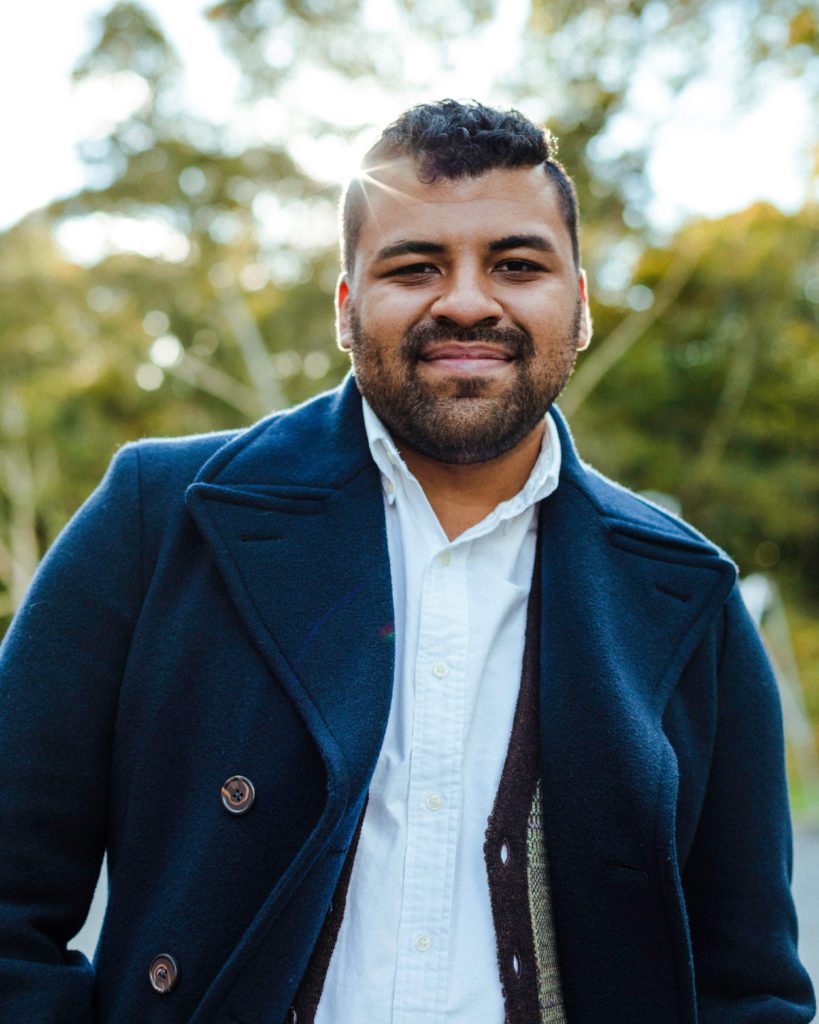 He then graduated from The City College of New York while conducting undergraduate research in physical oceanography at the Lamont Doherty Earth Observatory.
Last summer, professors there suggested the Bridge-to-PhD fellowship. "I was sold, because it sounded like the opportunity that could provide time needed to explore my interests while still remaining involved with research," he said. "I wanted to use my time between now and graduate school to develop my skill set as a scientist, deepen my knowledge in biochemistry, learn how to code, and improve my scientific writing."
At WHOI, under the guidance of mentor Dr. Liz Kujawinski, a marine chemist, he studies how microbes interact with each other through chemical means using exometabolites, the products microbes release into the water column during the conversion of energy into food and the elimination of wastes.
"The sheer complexity alone is both daunting and endlessly fascinating," he said. "I will never run out of things to learn."  
Dominique Kelly
, 22, Woods Hole Oceanographic Institution
Determined to pursue climate change research 
Dominque Kelly's interest in science research began at her Maryland high school when she took advancement placement courses for biological and environmental science.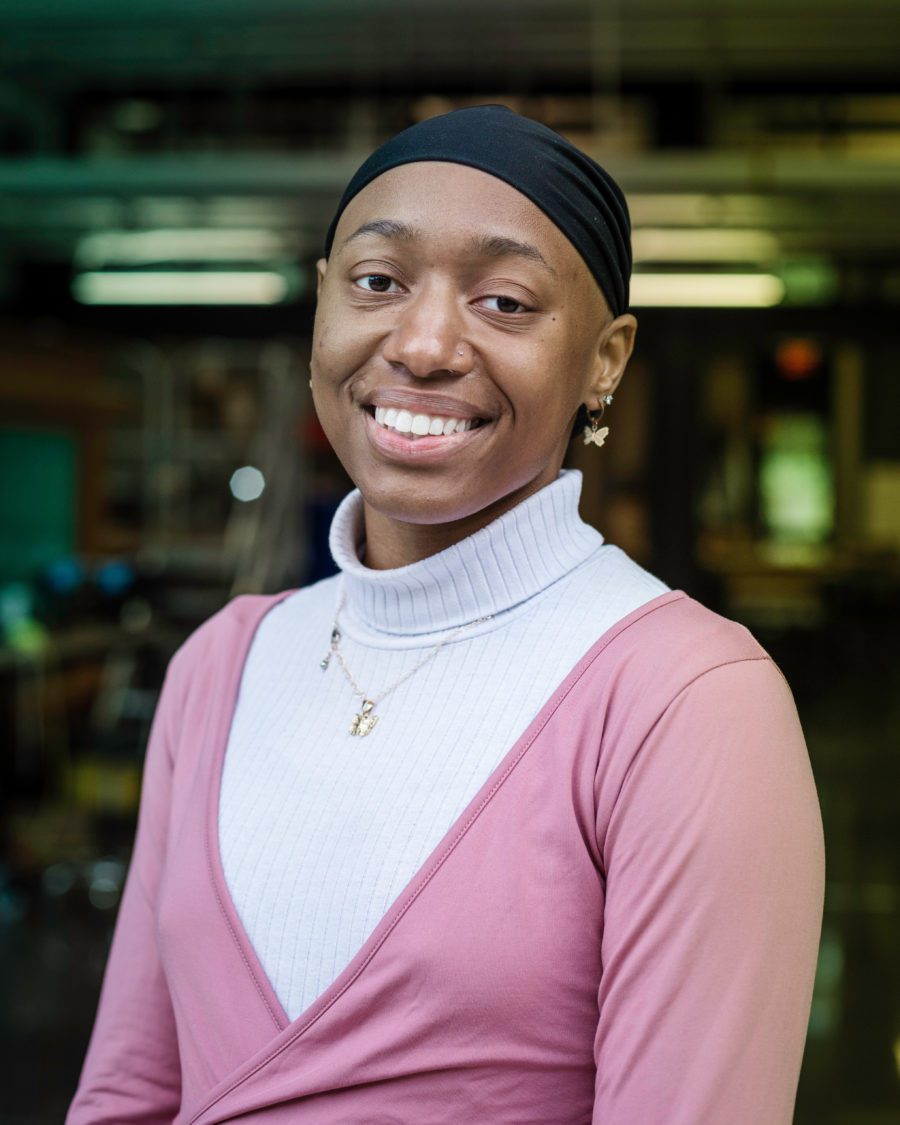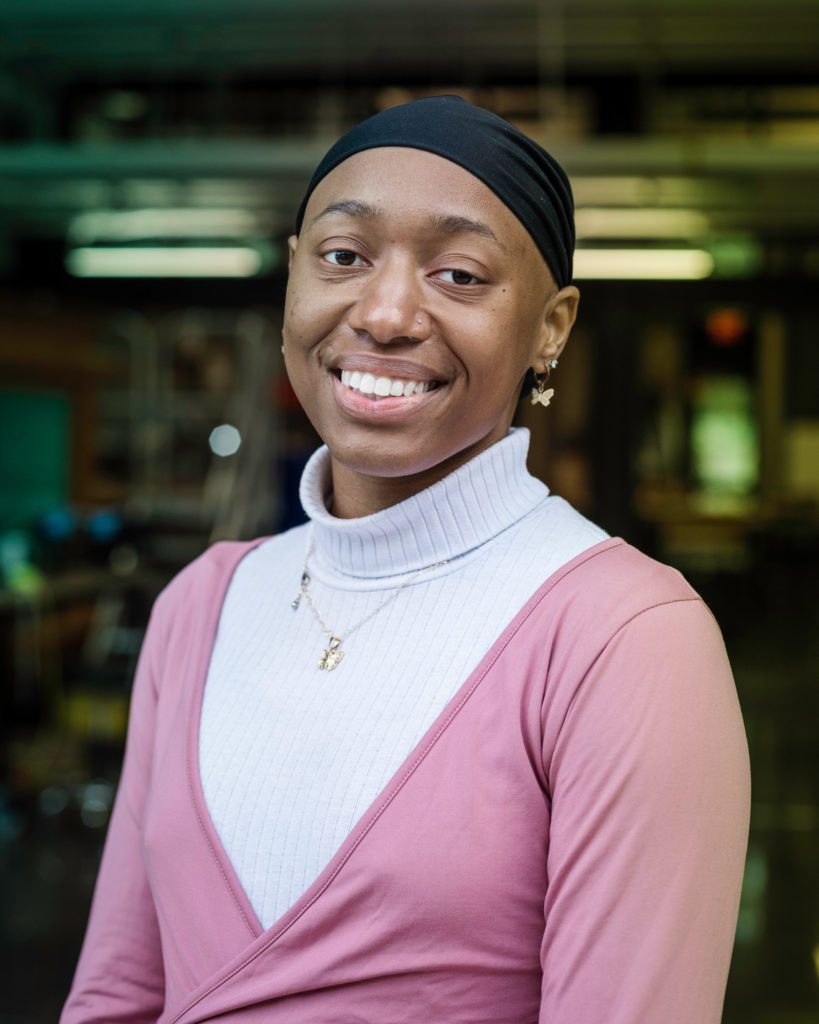 "For once, classes didn't feel like labor but a chance to explore and quench my curiosity," she said. "I fell in love with science." 
At Smith College, pursuing an environmental science and policy degree, she went deeper into the science behind climate change.
"My desire grew to understand the complicated effects of increased carbon, particularly on the ecological relationship between organisms and the ocean environment," she said.  
As graduation neared, she pursued graduate-level research opportunities, focusing on the MIT-WHOI Joint Program in Oceanography degree because of her interest in the ocean carbon cycle. She was not admitted and sought advice from WHOI scientist Dr. Mak Saito, a marine chemist whom she met during the application process. He suggested the Bridge-to-PhD fellowship and is now her mentor.
"I believe the fellowship will help me to evolve my graduate application for successful submission," she said. After graduate school, she plans to pursue research in marine biogeochemical processes as it relates to climate change.  
Rhegan Thomason
, 23, Woods Hole Oceanographic Institution
Left her desert home for advanced oceanographic studies 
Rhegan Thomason grew up in Alamogordo, New Mexico, a desert town in a landlocked state.
"I only went on a few vacations and every time I got to see the ocean, I experienced a sense of wonder that I never felt from anything else," she said. 
The visits awakened her interest in oceanographic research. But initially the academic pursuit seemed daunting.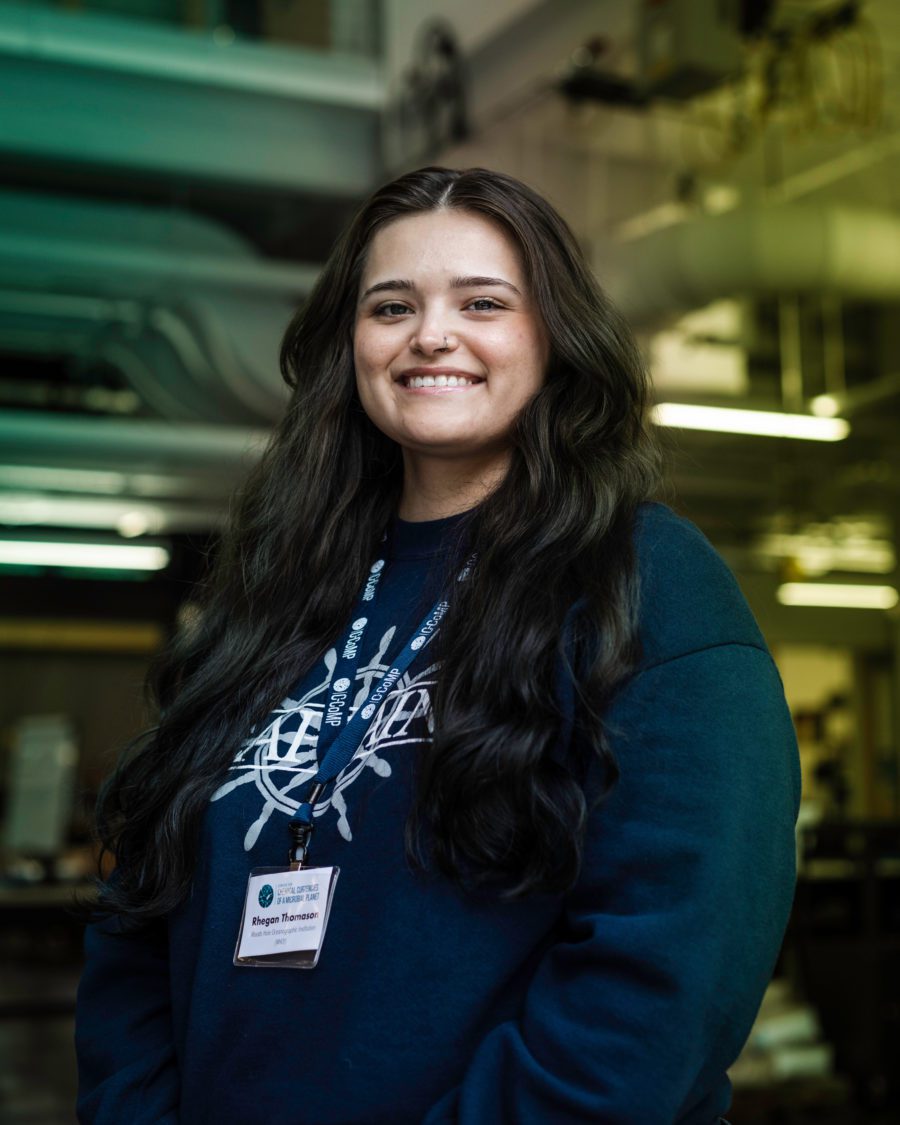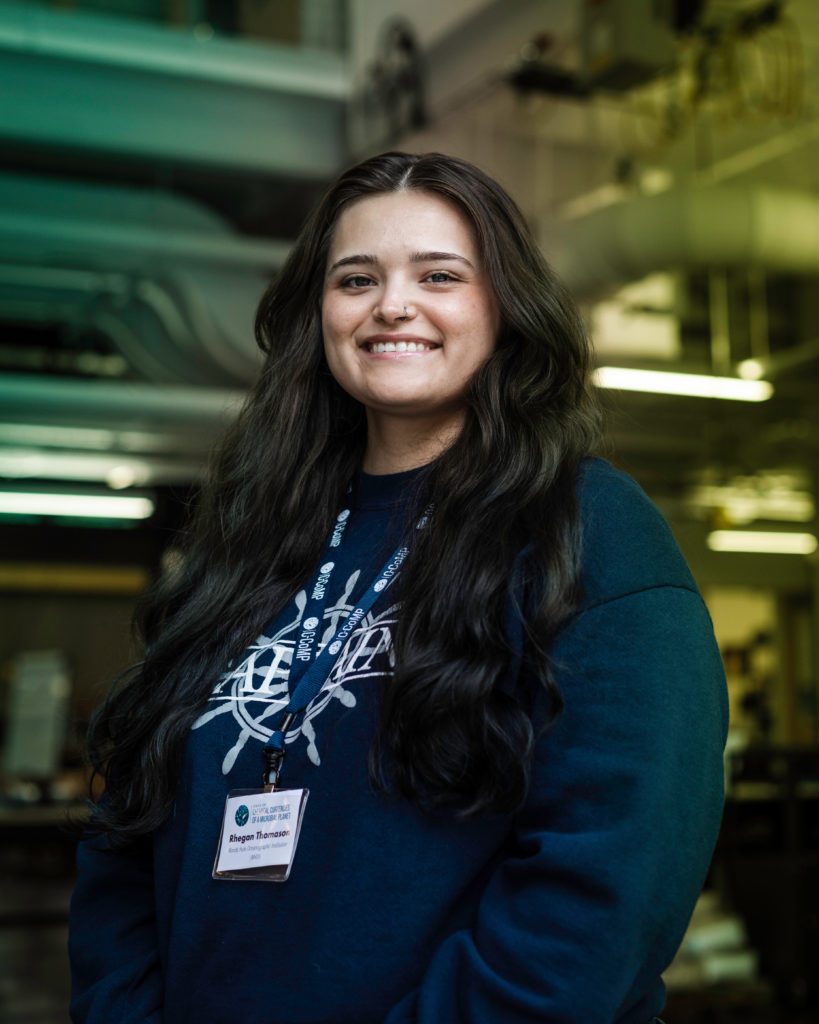 "During high school I took jobs to help my mom with the bills, often working 30 hours a week while attending school full time," she said. While studying biology at the University of Texas at El Paso, she realized that "everyone around me already understood things to which I had never been exposed. I spent long days and nights teaching myself the basics so I would be on their level."  
Her efforts, coupled with her work ethic and time management skills, paid off. She took classes in biological sciences, ecology, and evolutionary biology. By her senior year she worked in an on-campus science lab. She became the first in her family to graduate from college.  
A professor, learning that she was applying for graduate schools, suggested that she first pursue the Bridge-to-PhD fellowship.  
"I remember feeling like I needed more experience in ocean science," she said. "It was the perfect fit for me."  
Using a biogeochemical model, her research at WHOI under the guidance of mentor Dr. Heather Kim, a marine chemist, will focus on bacteria living in the Sargasso Sea around Bermuda. Her long-term goal is to obtain a PhD in oceanography, followed by postdoctoral research.