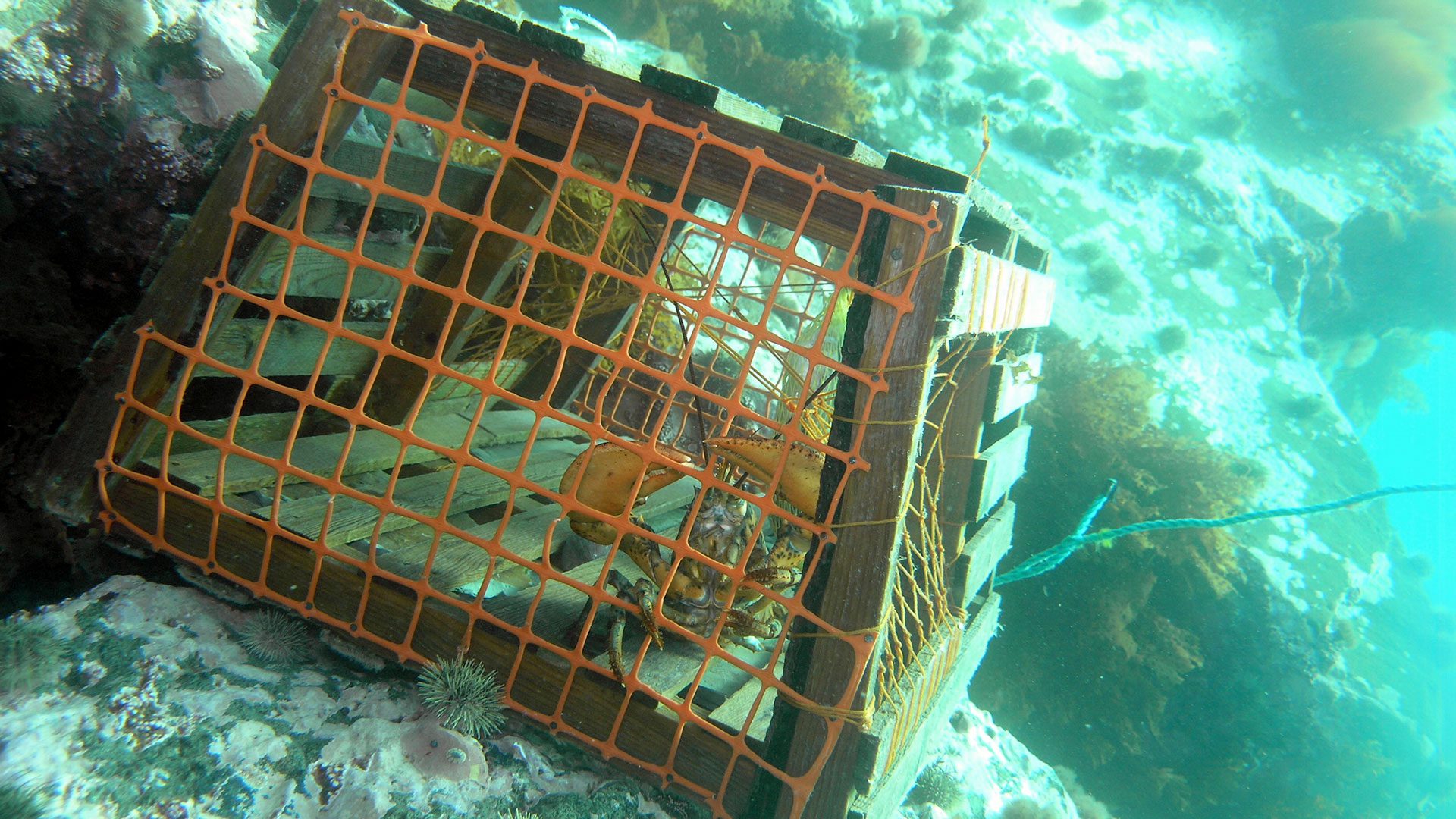 The Ocean's Moveable Feast
Today, warming waters are redrawing the lines of the marine food web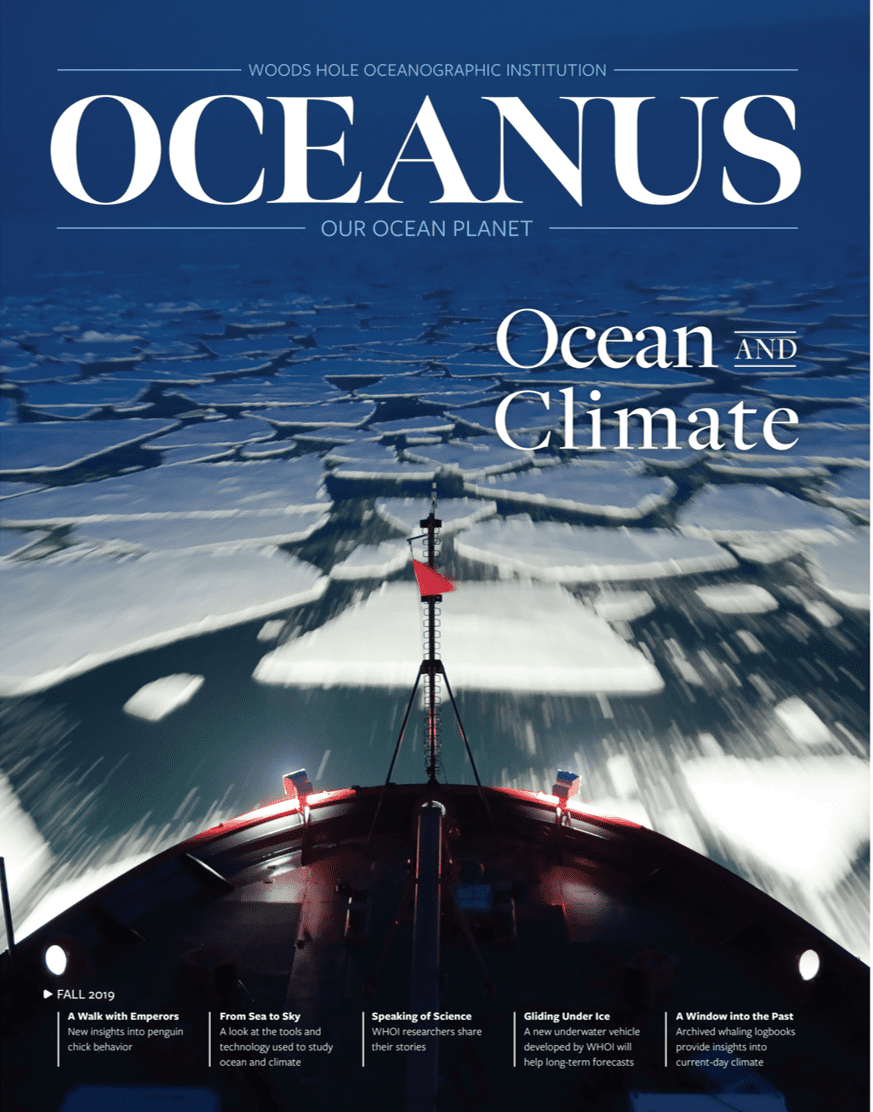 This article printed in Oceanus
Fall 2019
Estimated reading time: 2 minutes
Over the past few decades, Carin Ashjian, a biologist at Woods hole Oceanographic Institution (WHOI), has explored the marine food web and how it has responded to changing ocean conditions. She wants to know how ecosystems are shifting, how species are moving, and how these factors fray or strengthen food webs.
Because of warming seas, southern species have found northern waters newly hospitable. Killer whales now show up in Alaskan waters north of the Bering Strait. Salmon species are wending their way to lagoons north of the Arctic Circle, where indigenous fishermen catch fish with nets cast out from the beach. Ashjian fears that commercial fishing—currently prohibited in Arctic waters because the ecosystem is still not fully understood—might ruin the Arctic habitats if not effectively regulated.
To gain a better understanding of the impacts of such climatic changes, Ashjian serves on the scientific steering committee for a developing international effort called the Synoptic Arctic Survey, or SAS, in which scientists on research cruises in the Arctic will collect data on ocean circulation, carbon cycling and ocean acidification, and ecosystem functioning and productivity. This comprehensive dataset will serve as a baseline by which researchers can track changing ocean conditions and their impacts over the coming years, decades, and centuries.
Glen Gawarkiewicz, a physical oceanographer at WHOI, is tracking those changes, and their practical implications, right now. In May 2012, he was on a cruise around Cape Hatteras, North Carolina with fisheries biologists and acousticians, searching for cold-water fish.
"But we had a nine-degree-Fahrenheit anomaly," he says. "It was so warm, there were no cold-water species. I thought, 'Oh, my word.' It was a change I never could have imagined."
Since then, Gawarkiewicz has expanded his field of vision, from what he calls the "small patch" of the North Atlantic that was and still is his specialty to the warming Arctic atmosphere, the Jet Stream, and the Gulf Stream.
"They're all interconnected," Gawarkiewicz says.
The temperature anomaly that astonished him was due to a stationary wave in the U.S. Jet Stream (a meandering current of air in the atmosphere) that for six weeks held back the cold air in southern Canada that would normally have moved down into southern New England.
"The air temperature was very warm—we were wearing t-shirts in mid-January on Cape Cod," says Gawarkiewicz. "That skewed ocean temperatures for months afterward. And it caused incredible, large-scale ecological disruption that affected different species, such as puffin chicks and lobster."
Gawarkiewicz has since documented similar disturbances in his small patch of ocean.
"Cold-water fish are struggling," he says. Cod, in particular, has been retreating to the north. On the other hand, sea bass and Jonah crab are coming in because of warm waters," he said. "There are huge year-to-year differences in abundance, and we're not sure what drives them."
To help answer this question, Gawarkiewicz teamed up with the Commercial Fisheries Research Fleet to recruit fishermen as citizen scientists.
"The climate shifts that we talk about theoretically, they're experiencing every day," Gawarkiewicz says.
The fishermen take bi-weekly measurements of salinity, temperature, and depth, and note unusual ocean conditions. The scientists and fishermen later discuss and interpret the data. Scientists benefit because the fleet is a cost-effective way of collecting data, since research expeditions are typically expensive to conduct, while fishermen gain insights into the ecosystems on which their livelihoods depend. It's an effective win-win scenario.