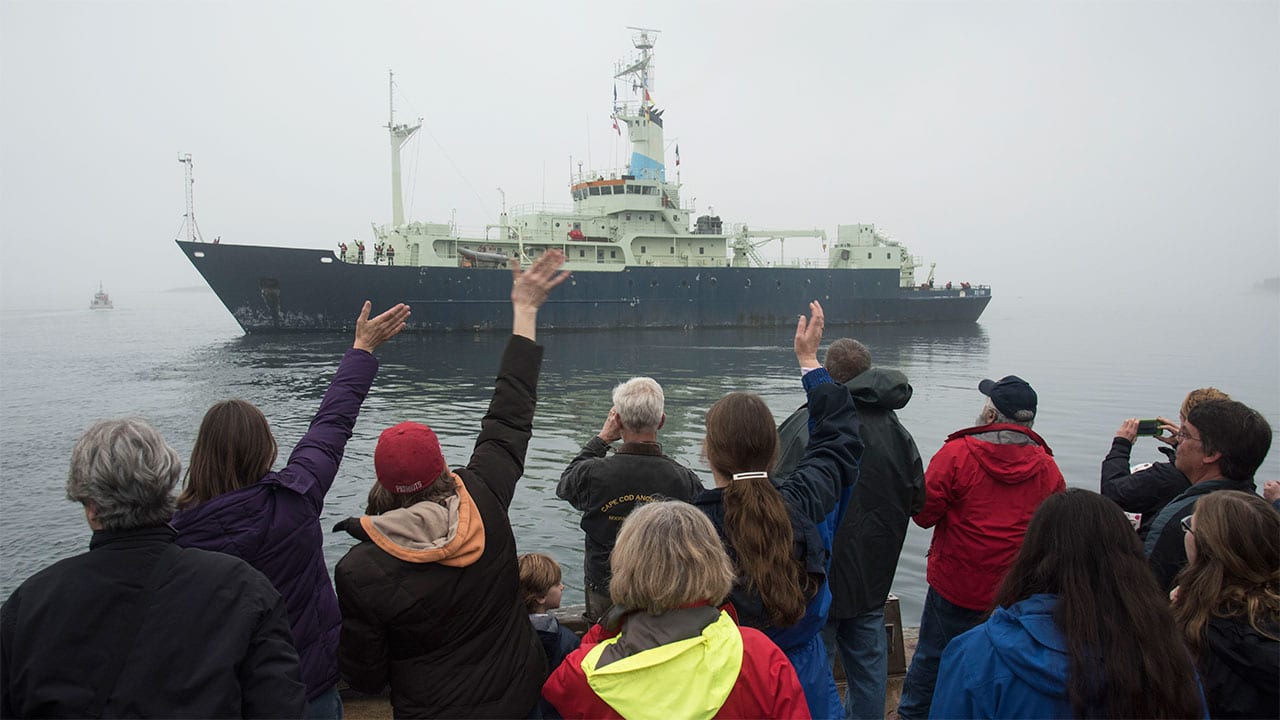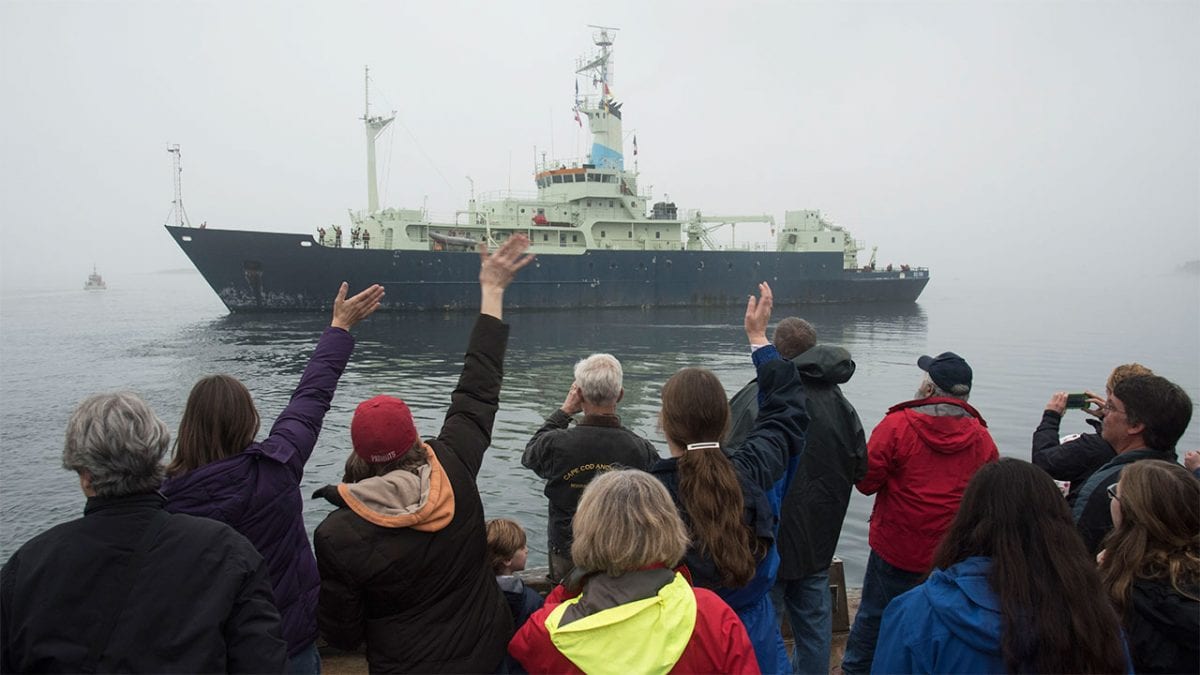 Remembering Knorr
Illustrious research vessel departs after 44-year career
<!–
Listen here

–>
In its more than four decades at WHOI, the research vessel Knorr took part in some of the greatest moments in ocean science and exploration, from discovering hydrothermal vents to finding the wreck of the Titanic. The ship and its crew took scientists around the world, traveling almost 1.4 million miles.
On March 15, 2016, Knorr left Woods Hole for the last time, headed for its new home with the Mexican Navy.
More than a hundred people gathered on the dock to see the ship off, including: Jan Emrich, Kevin Ulmer, John Farrington, Norm Farr, Doug Roberson, Dick Pittenger, Krista Longnecker, Brian Hogue, Lloyd Keigwin, Sheri White, Dutch Wegman, and Joni Glazebrook. They shared their memories of Knorr in this audio postcard.
Knorr's legacy lives on in its crew, most of whom are transferring to WHOI's newest research vessel, Neil Armstrong.