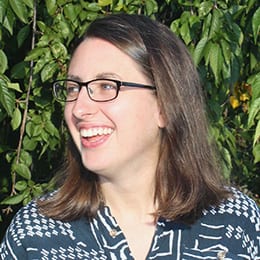 Allie Gage grew up on Cape Cod, where she took an early liking to all things outdoors—the ocean most notably. Growing up immersed in the scientific community of Falmouth, it may not come as a total surprise that Gage remains loyal to the study of the natural world.
Currently a senior Environmental Science & Policy major at Smith College in Northampton, Mass., she enjoys unraveling the technicalities of research, distilling information, and forging coherence. Gage happily spent the past summer at Woods Hole Oceanographic Institution writing for Oceanus magazine, where she was able to put this pursuit into practice.
Gage enjoys spending time at the beach with a good book, playing ice hockey, competitive board/card games, and attempting to eat any- and everything that the restaurants of Northampton have to offer.
Summer Student Fellow Lily Helfrich is using a new molecular tool, microRNA analysis, to explore…