Critical support for ocean innovation
Donation from Trustee Sarah Johnson supports innovative projects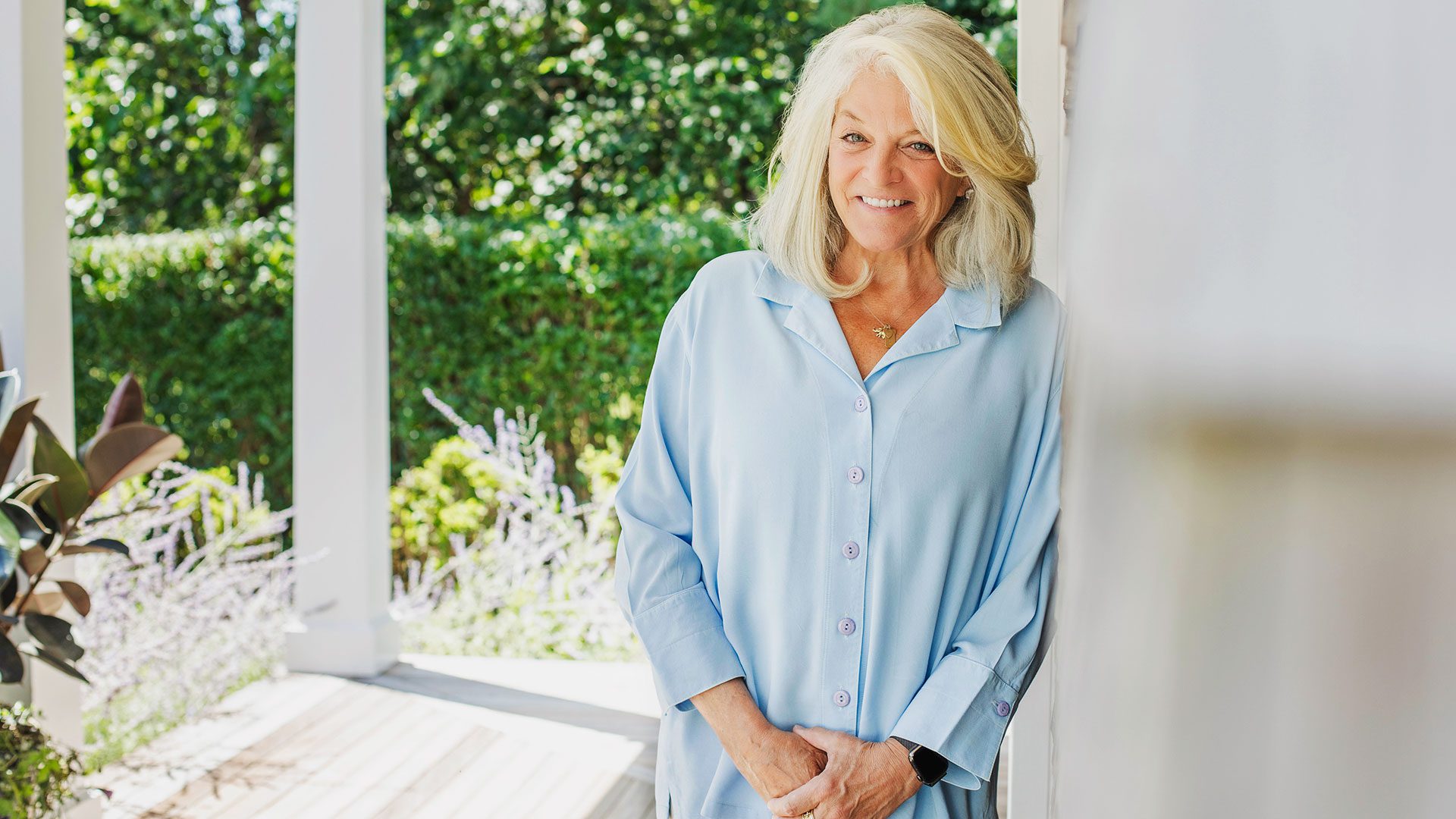 Estimated reading time: 2 minutes
Sarah Johnson hasn't always been interested in the ocean, but the last few years have changed that. She started living full time on the coast, splitting her time between a barrier beach in the winter and island life in the summer. As her exposure to the sea increased, so did her interest; but it really piqued when good friend Peter de Menocal left a tenured position in academia to helm WHOI as its president and director.
"I sort of scratched my head and said, 'what would make you do that?'" Johnson recalls. "His response was, 'You know, the oceans are what's going to save the planet.' And the more I learn about that, the more I realize it's true."
When de Menocal asked her to join WHOI's board, she said yes, even though it meant leaving a college board she had served on for more than two decades. "I'm a big proponent of academia and supporting academia, but this is just too important," Johnson says, which is why she recently made a large, ongoing donation to the President's Fund for Innovation.
"The last three or four months have really proven that it's more critical than ever to be putting money towards ocean research." — Sarah Johnson
Sarah's gift will empower her friend Peter and all future WHOI presidents and directors to have a pool of monies to deploy for innovation at the Oceanographic. The President's Fund enables WHOI scientists and engineers to develop solutions to pressing problems as they arise, rather than having to wait for other funding sources to materialize. It supports initiatives to increase diversity in the sciences as well as opportunities to forge partnerships with other institutions. Given recent concerning developments in the ocean—extremely low levels of Antarctic sea ice, excessive water temperatures in the Caribbean and beyond, and changes in ocean currents—the need for innovation has never been more urgent.
"The last three or four months have really proven that it's more critical than ever to be putting money towards ocean research," Johnson says, and she hopes her donation will encourage others to give. Her generous gift is structured in a way that will support the President's Fund annually, and also establishes a permanent endowment moving forward for strategic ocean research and efforts to find solutions to the climate crisis.
"Only 2% of the ocean has ever been studied," yet our oceans play a major role in our climate, she says. Oceans cover about 70% of the planet. "They take in the majority of carbon that's emitted into the air, and it's the only part of the Earth that has enough volume to be able to reverse this rapidly growing carbon sphere we have around the Earth," Johnson says. Despite this, she notes, far more funding goes toward space research than ocean research.
There's no time to waste in funding ocean-based projects that could help curb climate change before it crosses a tipping point and goes completely beyond our control. "This is too important," Johnson says.