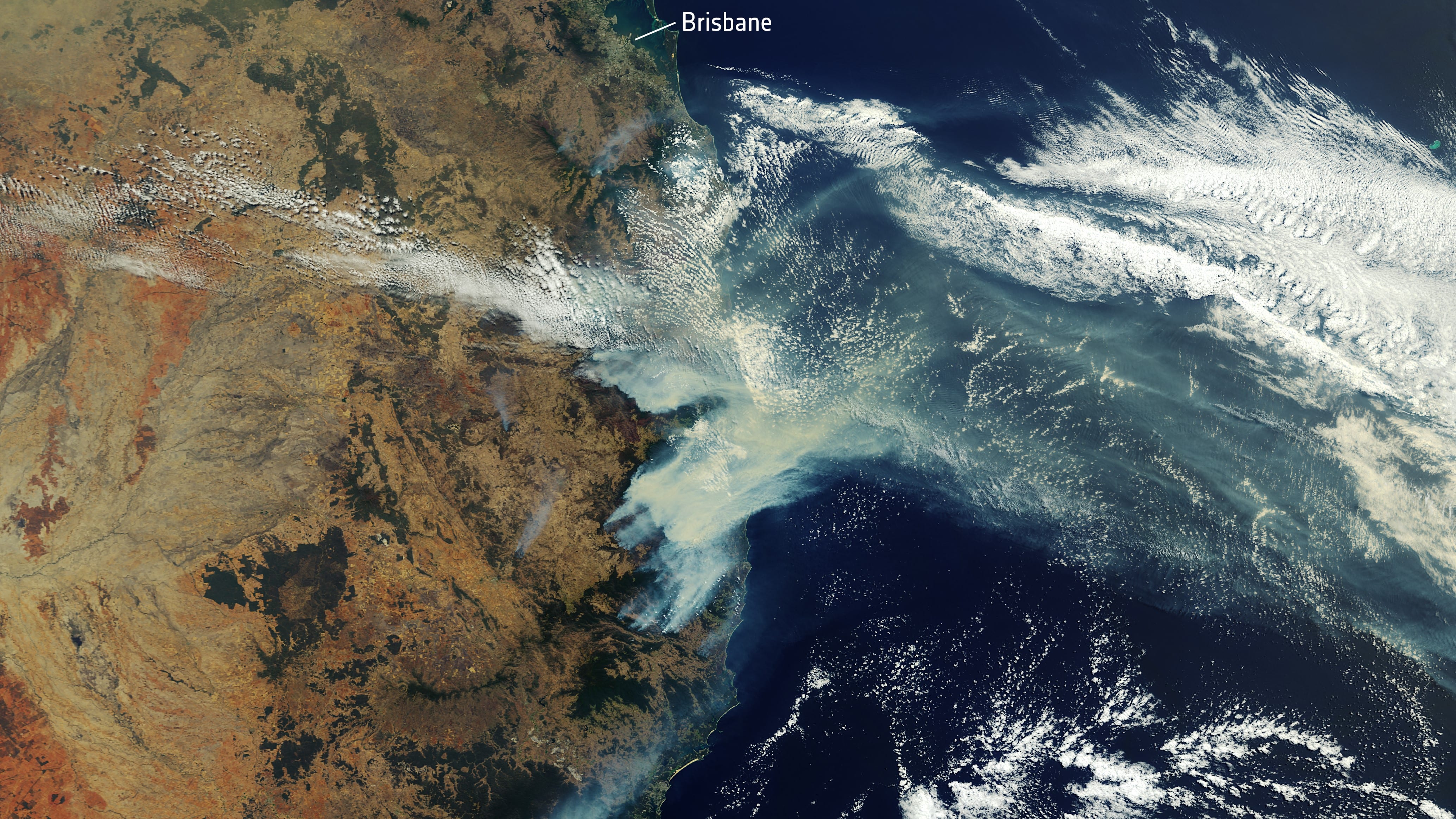 Investigating the ocean's influence on Australia's drought
Researchers look to the Indian Ocean for clues on how Australia's blazing wildfires and bone-dry conditions have reached such extremes.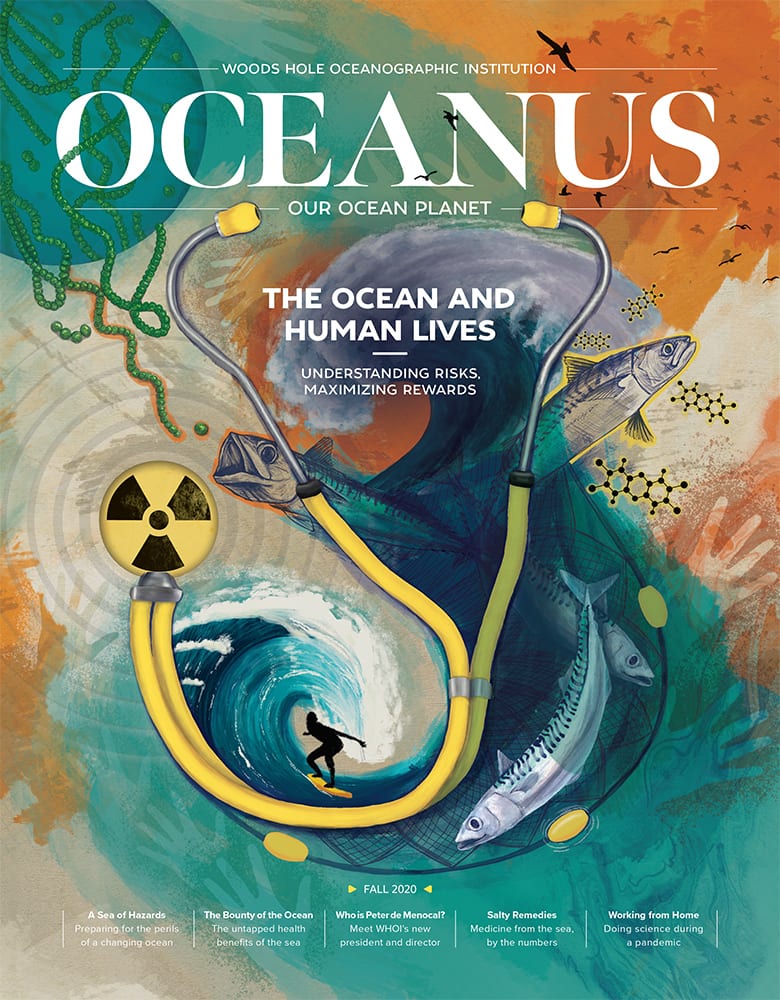 This article printed in Oceanus
Fall 2020
Estimated reading time: 3 minutes
Australia is burning. But to understand how the relentless heat, blazing wild fires, and bone-dry conditions have reached such extremes, scientists at Woods Hole Oceanographic Institution (WHOI) are looking to the ocean.
Caroline Ummenhofer, a physical oceanographer at WHOI, studies how ocean patterns in the Indian Ocean influence rainfall and extreme events—such as droughts and floods—on adjacent landmasses.
"The Indian Ocean is a key driver of Australian rainfall variability," says Ummenhofer.  "Our research has shown that the Indian Ocean—not the Pacific as had been traditionally assumed—exhibited unusual conditions during all major prolonged 20th century drought episodes in Australia."
Among these drivers is a weather pattern called the Indian Ocean Dipole (IOD)—a phenomenon similar to the Pacific Ocean's El Niño, which can cause see-saw-like variations in sea surface temperatures across the eastern and western Indian ocean. The IOD occurs every 3-6 years on average.
A record Indian Ocean dipole event occurred during the second half of 2019, during which stronger monsoon winds in the eastern Indian Ocean pushed warm waters to the western Indian Ocean. The warm water brought heavy rainfall and floods to Africa, while Australia and Indonesia experienced reduced cloud cover and moisture.
Amy Bower, Chair of WHOI's Physical Oceanography department, points out that the recent conditions in Australia are a reminder of the role that the ocean can play in Earth's climate. "The close connection between ocean conditions and extreme climatic events in surrounding countries highlights how the ocean profoundly impacts the weather and climate experienced by billions of people around the world," she says.
When it comes to Australian dry spells, however, the Indian Ocean typically does not act in isolation. Ummenhofer explains that the Pacific's El Niño phenomenon also causes drying in Australia, and a third climate driver—the Southern Annular Mode—causes rain-bearing weather systems to shift south of the continent during its positive phase.
"When the effects of several of these climate phenomena occur simultaneously, extreme weather and climate conditions are often the result," Ummenhofer says.
So far, it's been among the driest and hottest Australian summers on record. But these conditions aren't unfamiliar to the land down under. The country's history is dotted with similar periods of intense heat and catastrophic fires that took lives, destroyed homes, and ravaged millions of hectares of land. This includes a series of significant bushfire events, including the 'Black Thursday' (1851), 'Black Tuesday' (1967), 'Ash Wednesday' (1983), and 'Black Saturday' (2009) bushfires.
"The IOD was only formally identified 20 years ago, yet, previous research has suggested that many severe bushfire seasons in Australia in the past occurred during Indian Ocean Dipole years," says Ummenhofer.
The blazes continue to rage, but according to Australia's Bureau of Meteorology, the dipole has started to weaken and the system should dissipate later this month as the prospect of above-average rainfall comes into play.
In the meantime, Ummenhofer and her colleagues will continue investigating the dipole to not only better understand its influence on the region's climate, but to understand its variability on longer timescales that can help predict future impacts.
"Our research currently focuses on understanding how changes in the Indian and Pacific Oceans influence the frequency of dipole events experienced throughout a given decade," she says. "This information could be useful for societies across the region, especially those with increasing vulnerability to extreme events in a warming climate."
Funding for this research was provided by the Andrew W. Mellon Foundation Endowed Fund for Innovative Research and the Independent Research & Development Program at Woods Hole Oceanographic Institution.