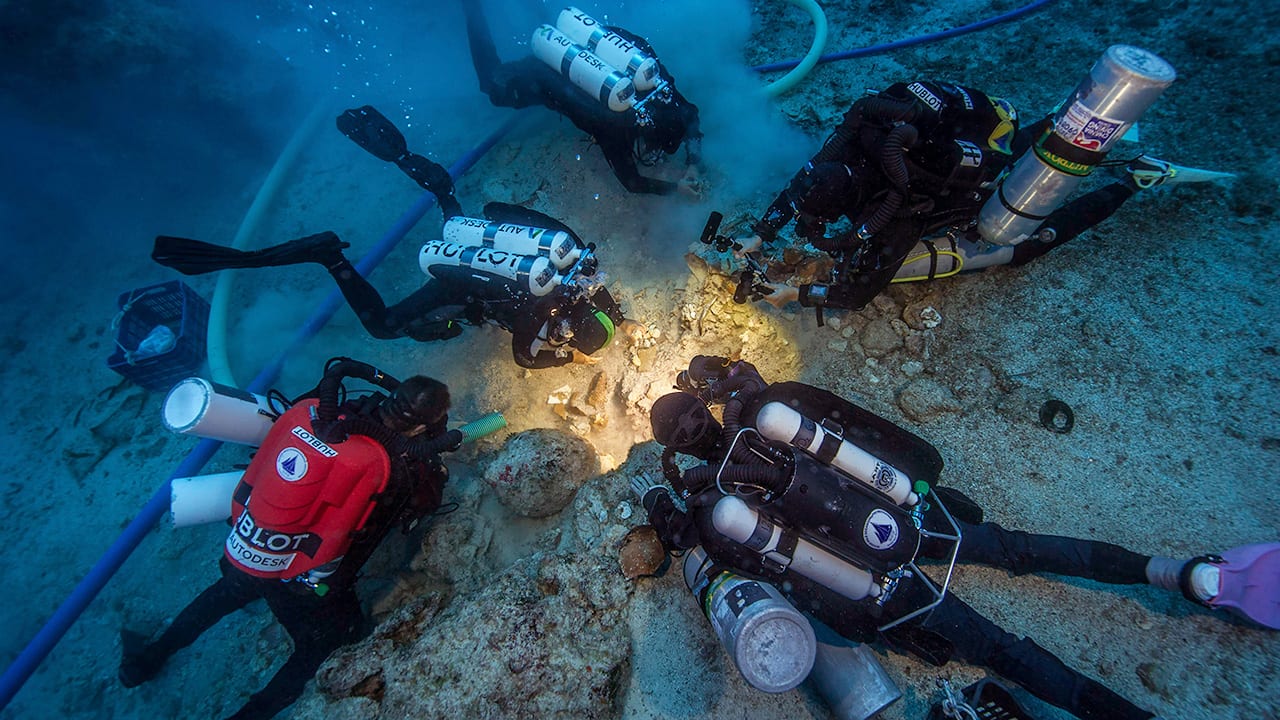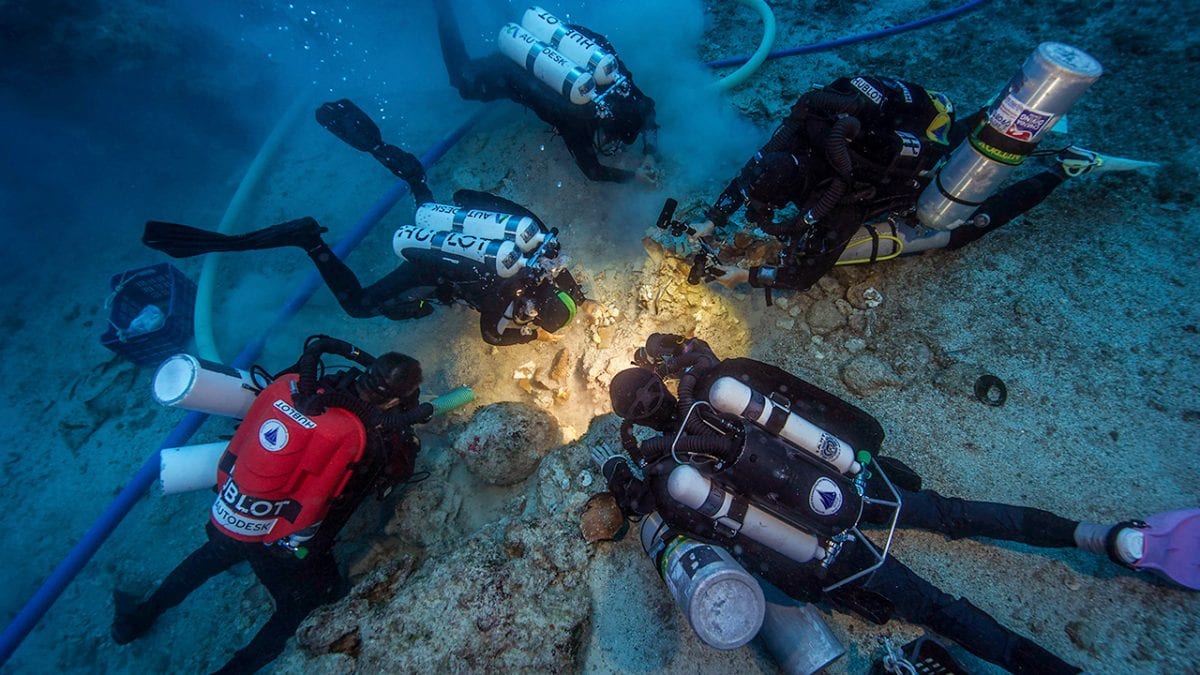 Ancient Skeleton Discovered
International researchers discovered a human skeleton during ongoing excavations of a ship that sank around 65 B.C. off the Greek island of Antikythera in the Aegean Sea. It is the first skeleton from this shipwreck found in the era of DNA analysis. If enough viable DNA is preserved in the bones, scientists could identify the ethnicity, geographic origin, and other characteristics of the 2,100-year-old shipwreck victim, most likely a young man.
Archaeologists and technical experts from the Hellenic Ministry of Culture and Sports and Woods Hole Oceanographic Institution excavated a human skull, a jaw with teeth, arm, leg, and rib bones, and other remains from the seafloor in August 2016.
"We think he was trapped in the ship when it went down," said WHOI marine archaeologist Brendan Foley. "He must have been buried very rapidly or the bones would have gone by now."
The project is supported by corporate partners: Hublot, Autodesk, Cosmote, and Costa Navarino Resort, and private sponsors: Swordspoint Foundation, Jane and James Orr, Aikaterini Laskaridis Foundation, the Domestic Property Committee of Kythera and Antikythera, the Municipality of Kythera, and private sponsors of WHOI.