People Directory : Bruce Keafer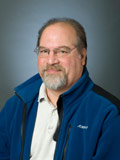 Bruce Keafer
Research Associate III
Biology
Office Phone: +1 508 289 2509
Fax: +1 508 457 2134
WHOI Mailing Address:
Woods Hole Oceanographic Institution
266 Woods Hole Rd.
MS# 57
Woods Hole, MA 02543-1050
Education
B.S. Virginia Polytechnic Institute and State University, 1977, Biology
Research Interests
Ecology of marine toxic dinoflagellates and other harmful algal bloom phenomena; distribution, transport, and delivery of toxic Alexandrium sp. blooms to shellfish sites; development of rapid and quantitative species-specific antibody probes for identification of harmful algae; utilization of satellite imagery for the early detection of harmful algal blooms.
[back]