People Directory : Elizabeth Trembath-Reichert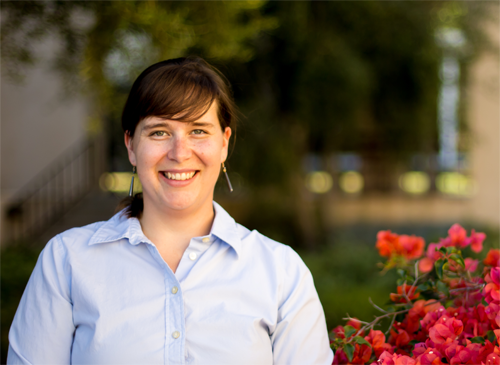 Elizabeth Trembath-Reichert
Postdoctoral Fellow
Marine Chemistry & Geochemistry
Office Phone: +1 508 289 3955
WHOI Mailing Address:
Woods Hole Oceanographic Institution
266 Woods Hole Rd.
MS# 51
Woods Hole, MA 02543-1050
Education
Doctorate: California Institute of Technology - Pasadena, CA, Geobiology, 2016
Masters of Science: California Institute of Technology - Pasadena, CA, Geobiology, 2013

Bachelor of Arts: Barnard College - New York, NY, Environmental Science, Physics, 2008
Publications
2016 E. Trembath-Reichert, L. Ward, S. Slotznick, S. Bachtel, C. Kerans, J. Grotzinger, W.
W. Fischer. Gene Sequencing-Based Analysis of Microbial Mat Morphotypes, Caicos
Platform, British West Indies. Journal of Sedimentary Research. 86:629-636.
[DOI:10.2110/jsr.2016.40]
2016 E. Trembath-Reichert, D.H. Case, V. J. Orphan. Characterization of microbial
associations with methanotrophic archaea and sulfate-reducing bacteria through
statistical comparison of nested Magneto-FISH enrichments. PeerJ. 4:e1913.
[DOI:10.7717/peerj.1913]
2015 A.E. Dekas, S.A. Connon, G.L. Chadwick, E. Trembath-Reichert, V.J. Orphan. Activity
and interactions of methane seep microorganisms assessed by parallel transcription
and FISH-NanoSIMS analyses. ISME Journal. [DOI: 10.1038/ismej.2015.145]
2015 Inagaki, Hinrichs, Kubo, Bowles, Heuer, Hong, Hoshino, Ijiri, Imachi, Ito, Lever, Kaneko,
Lin, Methé, Morita, Morono, Tanikawa, Bihan, Bowden, Elvert, Glombitza, Gross,
Harrington, Hori, Li, Limmer, Liu, Murayama, Ohkouchi, Ono, Park, Phillips, Prieto-
Mollar, Purkey, Riedinger, Sanada, Sauvage, Snyder, Susilawati, Takano, Tasumi,
Terada, Tomaru, Trembath-Reichert, Wang & Yamada. Science: 349 (6246), 420-
424. [DOI:10.1126/science.aaa6882]
2015 E. Trembath-Reichert, J.P. Wilson, S.E. McGlynn, W.W. Fischer. Four hundred million
years of silica biomineralization in land plants. PNAS. 112:5449-5454.
[DOI:10.1073/pnas.1500289112]
2013 E. Trembath-Reichert, A.Green-Saxena, V.J. Orphan. Whole Cell Immunomagnetic
Enrichment of Environmental Microbial Consortia Using rRNA-Targeted Magneto-FISH.
In: Edward FD, ed. Methods in Enzymology: Academic Press, 21-44.
2013 B. J. Mailloux, E. Trembath-Reichert, J. Cheung, M. Watson, M. Stute, G.A. Freyer,
A.S. Ferguson, K.M. Ahmed, M.J. Alamd, B.A. Buchholz, J. Thomas, A.C. Layton, Y.
Zheng, B.C. Bostickh, and A. van Geen. Advection of surface-derived organic carbon
fuels microbial reduction in Bangladesh groundwater. PNAS. 110:5331-5335.
[DOI:10.1073/pnas.1213141110]
[back]