January 2008
( Vol. 46 No. 1 )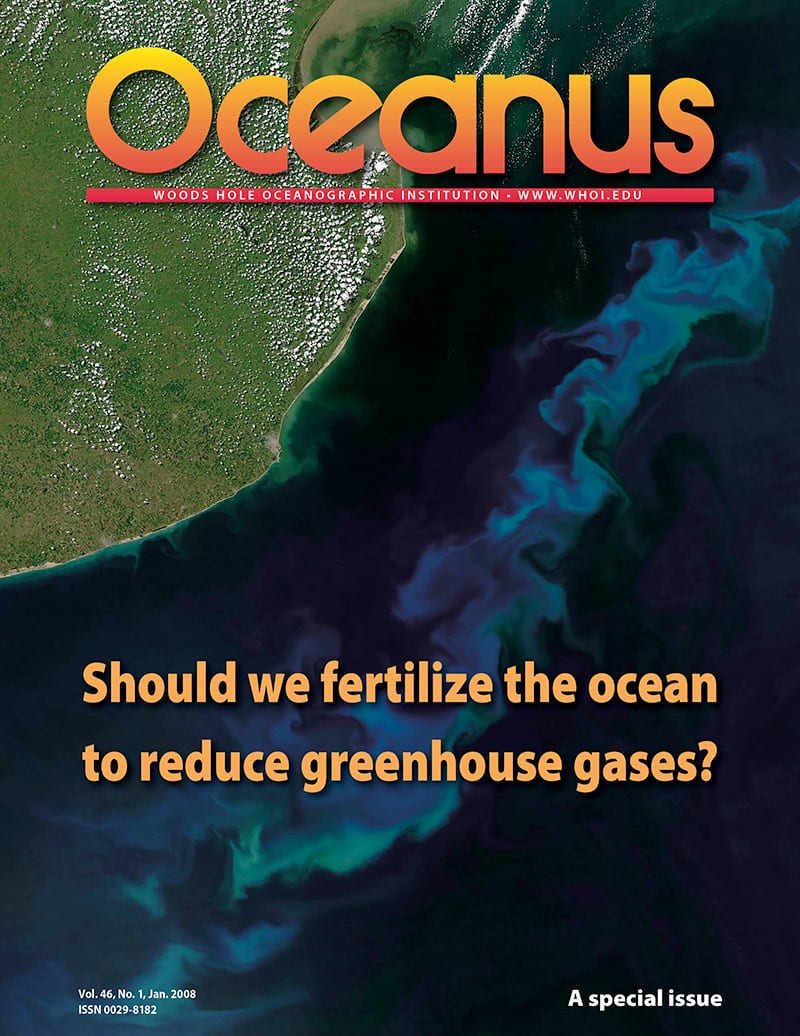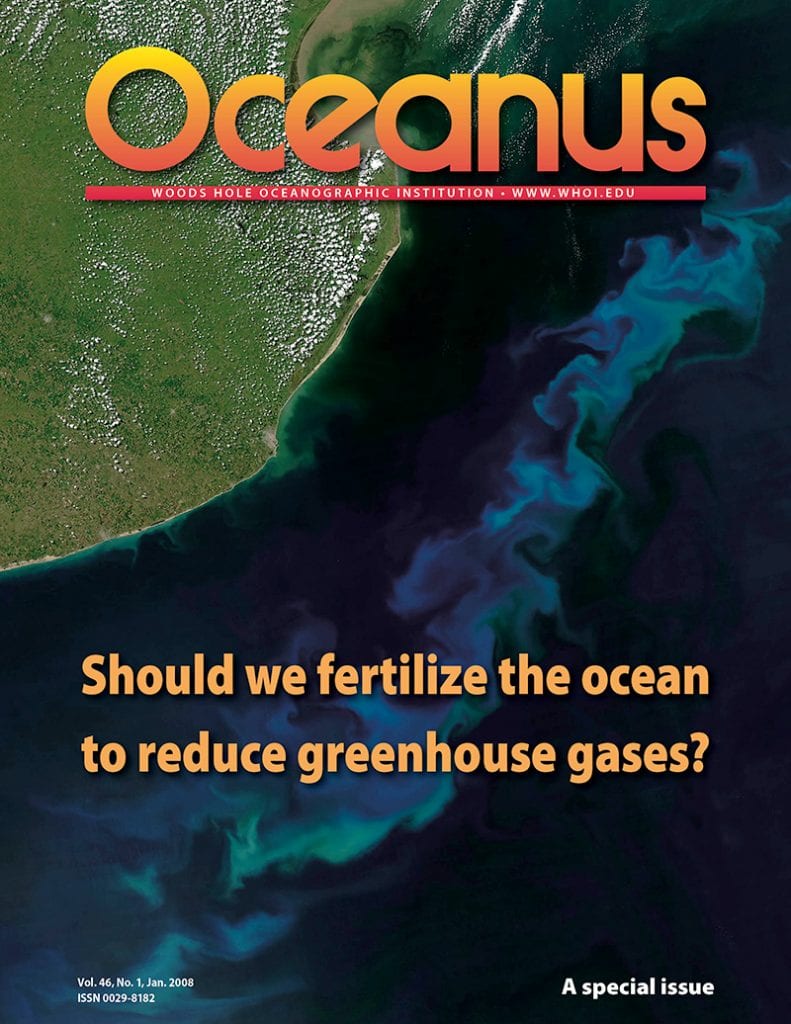 and get Oceanus delivered to your door twice a year as well as supporting WHOI's mission to further ocean science.
Our Ocean. Our Planet. Our Future.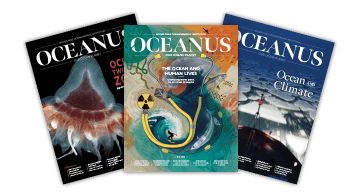 Related Articles
Some 80 natural and social scientists from several countries, along with environmental advocates, business representatives, policymakers, legal experts, economists, and journalists, gathered at Woods Hole Oceanographic Institution on September 26-26, 2007, to discuss the pros and cons of ocean iron fertilization as a means to mediate global warming. Articles in this Oceanus summarize the wide range of issues raised at the conference.