December 2004
( Vol. 43 No. 2 )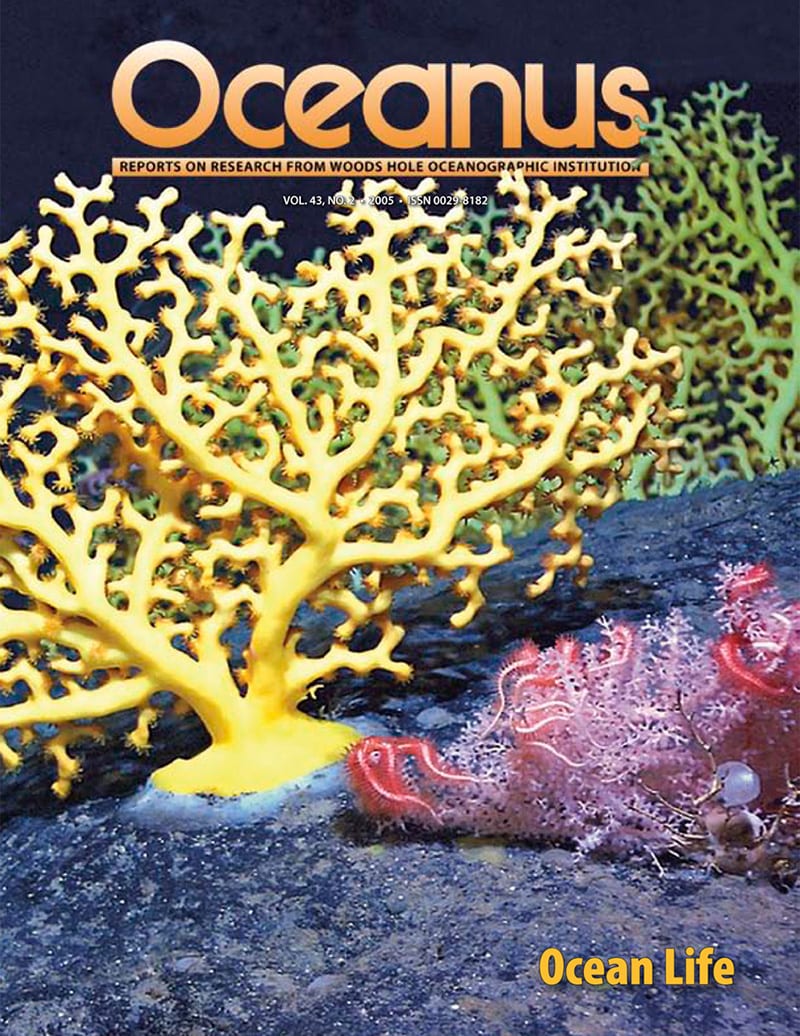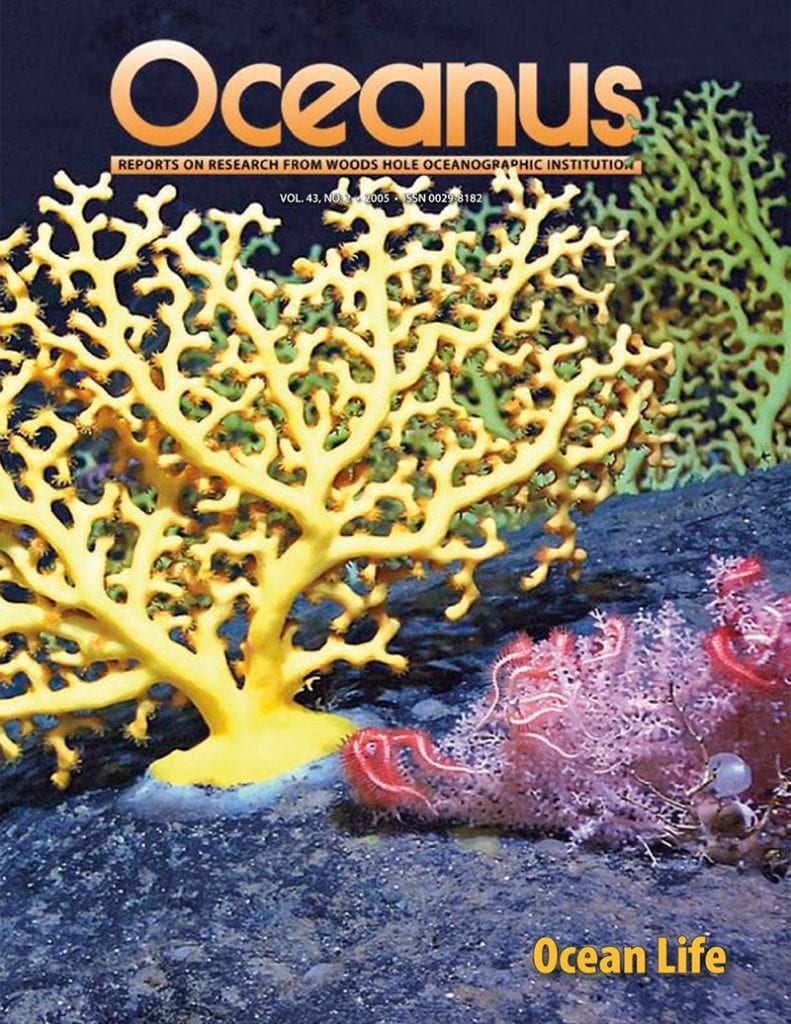 and get Oceanus delivered to your door twice a year as well as supporting WHOI's mission to further ocean science.
Our Ocean. Our Planet. Our Future.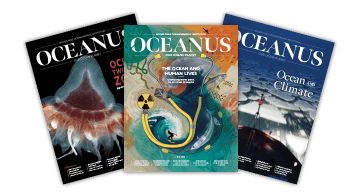 Related Articles
The oceans cover 70 percent of the planet's surface and constitute 99 percent of its living space, and every drop of ocean water holds living things. Without its oceans, Earth would be a rock in space, and life may never have appeared on our planet.