December 1998
( Vol. 41 No. 2 )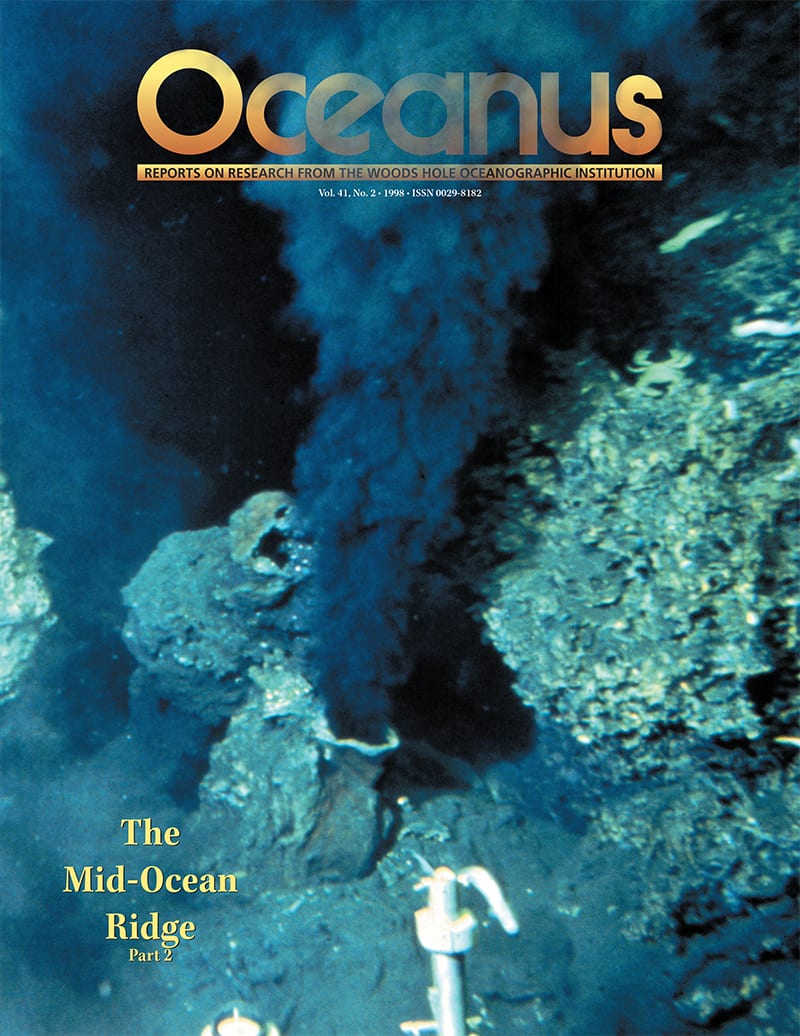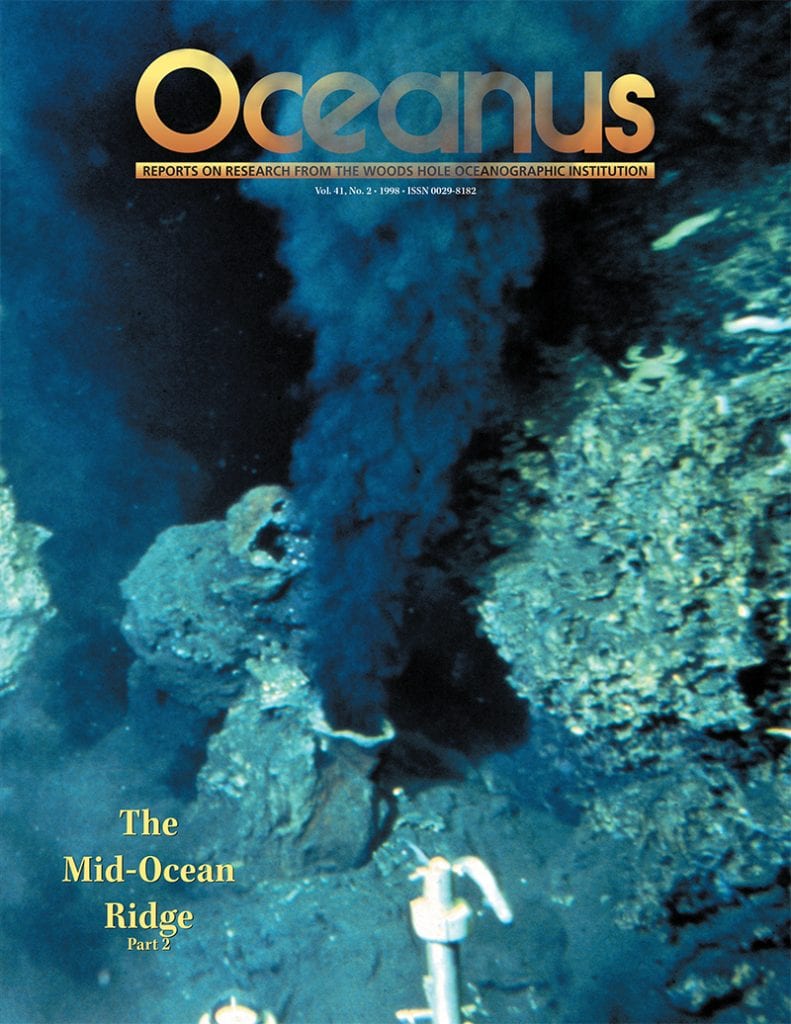 and get Oceanus delivered to your door twice a year as well as supporting WHOI's mission to further ocean science.
Our Ocean. Our Planet. Our Future.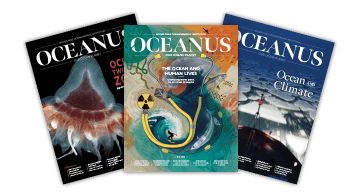 Related Articles
The scientists who made the surprising discovery of teeming life around hydrothermal vents of the Gal´pagos Rift in 1977 were geologists and geochemists. They had not expected to find spectacular colonies of previously unknown, large animals on the deep seafloor.