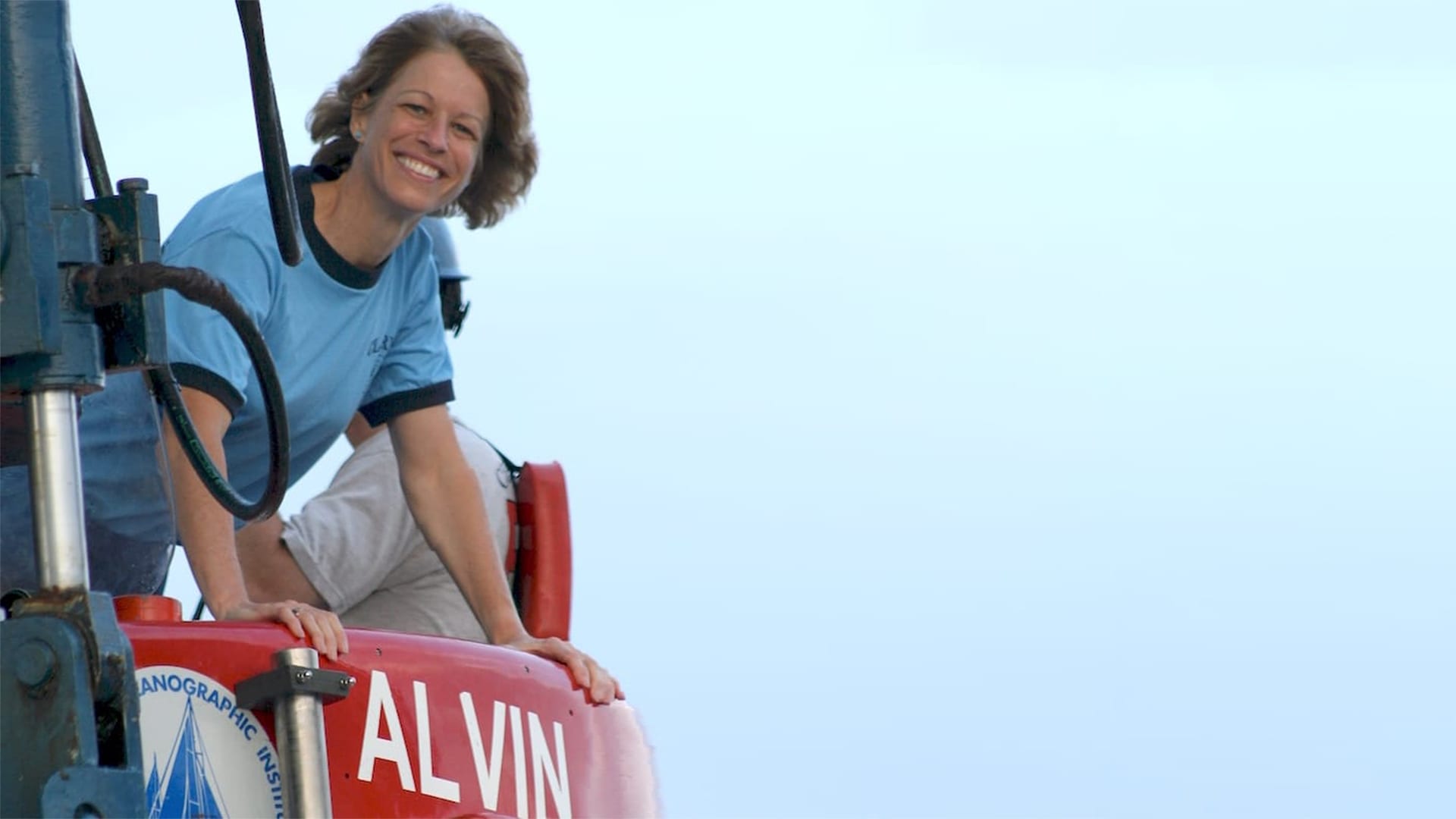 The teacher who never misses the chance to Dive & Discover
Middle-school classroom participates in every Dive & Discover expedition since 2000
Estimated reading time: 4 minutes
Carolyn Sheild is a 7th grade life sciences teacher at Jonas Clarke Middle School in Lexington, Massachusetts. The Wisconsin native discovered her passion for the ocean during summer vacations to Cape Cod, but didn't consider a career in marine science until a college semester aboard the SEA research sailboat Westward. That's when she met Woods Hole Oceanographic Institution geochemist Susan Humphris, who encouraged her to follow her dreams. Carolyn went on to get her master's degree from Northeastern University, conducting research on SCUBA dives and from small submersibles. But in the midst of writing her thesis (on sea star predation on sponges), Carolyn realized that a career in pure research was not for her. She promptly enrolled in a teaching program at Salem State College, and for the past 28 years has shared her fascination for the marine world with middle and high-school students across Eastern Massachusetts.
Since 2000, Carolyn's classes have taken part in all 16 of WHOI's Dive & Discover expeditions. The daily blog posts, videos, images, and interaction with scientists aboard a research cruise provide unparalleled opportunity for students to experience oceanography-without getting their feet wet. In her final semester before retiring this year, Carolyn will share one last Dive & Discover with students during a mission to the ocean twilight zone from May 3 to 21.
---
Oceanus: How does Dive & Discover make marine science interesting or accessible to your students?
Carolyn: The daily updates with videos and pictures make the kids feel like they're part of the experience. The ability to ask scientists questions through email makes it really exciting for them. They're really eager to hear back and feel good when we read the mail buoy and the scientist writes, "That's a really good question." Sometimes I know the answers, but getting it from the scientist is really special to the kids. They've got a lot of enthusiasm and are still curious about things at this age.
Dive & Discover shows the kids what it's like to do real science. And so, at the end of the cruise, I ask them if they could see themselves as an ocean scientist-and why? Sometimes they say yes, sometimes they think it'd be too much time away from their families. Even if they don't want to be a scientist, I let them know about the other jobs, like working on deck or engineering.
Oceanus: What are some of the highlights of your career, and how do your personal experiences make science more real to your students?
Carolyn: I actually got to go out on research cruise with Dr. Tim Shank in January 2007 through the Student Experiments at Sea (SEAS) program. Diving in Alvin was one of the best days of my life, seriously. It was thrilling and I felt so privileged and honored and grateful for the opportunity.
Even if we're not following Dive & Discover, I tell the class about my experience in Alvin. Every year since then, we reenact that dive by getting into hula hoops-this was pre-Covid, so three kids to a hoop, just as cozy as it is in Alvin-turn off the lights, and use flashlights to look at pictures of clams and tube worms. We write down what we see, in the dark, with flashlights. If they forget their pencil, that's too bad- they're in Alvin.
Kids have written me letters about how my enthusiasm has helped them pick a major or career path. Not everyone will be an oceanographer, but I encourage the kids to follow their dreams-whether it's sports or being a lawyer. I feel like my experience has given them incentive to follow their dreams.
Oceanus: How is Dive & Discover helpful to you as a teacher?
Carolyn: It's rejuvenating for us teachers-it reignites our passion. There's so much we have to teach, the standards like the structure of a cell. With Dive & Discover, we get to explore with the scientists while they're doing science. It's more fun to teach real science while it's happening. You can always tie it into whatever you're supposed to be learning at the time. We focus on biology, but we talk about the process of science as well: how research is done, including writing grants and getting funding.
There's a whole new thrust for students to use the eight scientific practices: asking questions, modeling, constructing explanations, critiquing and making an argument, collecting data, analyzing data, making sense of data. They need to be able to do those, which is hard this year. They haven't gotten a lot of practice, but those are all things you can do with Dive & Discover. We don't just learn about science, we can be the scientists.