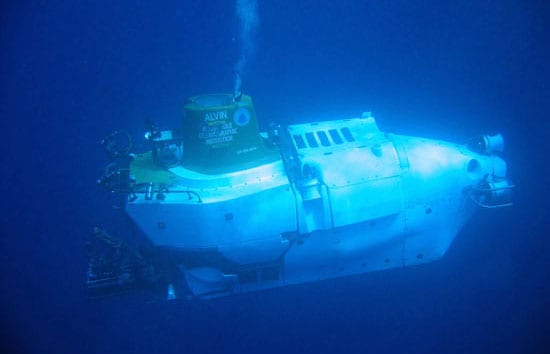 Phone Call Links Inner and Outer Space
Tim Shank and Sunita Williams placed one of the most unusual long-distance phone calls of all time on Jan. 26, 2007. It traveled over a few time zones and through the ocean, the atmosphere, and outer space.
Shank, a WHOI biologist diving to the Pacific Ocean floor in the Alvin submersible, and Williams, a NASA astronaut aboard the International Space Station, spoke for roughly 30 minutes about the joys, perils, and challenges of exploring outer space and inner space. The event was broadcast to tens of thousands of viewers on the WHOI and NASA Web sites, as well as NASA TV. Children from around the world submitted more than 400 questions for the two explorers.
"Hey, what do you think about switching jobs?" Williams asked at one point. "I'd love to do your job and see what's living on the ocean floor. How about coming up here sometime?"
Shank replied: "I would love to do that."
It was the first-ever link-up between a deep-ocean submersible and a spacecraft, but it won't be the last for Shank and Williams, as they hope to give a joint public talk about their adventures sometime this fall in Woods Hole. Listen to a recording of the conversation at https://www2.whoi.edu/site/seafloortospacestation/.