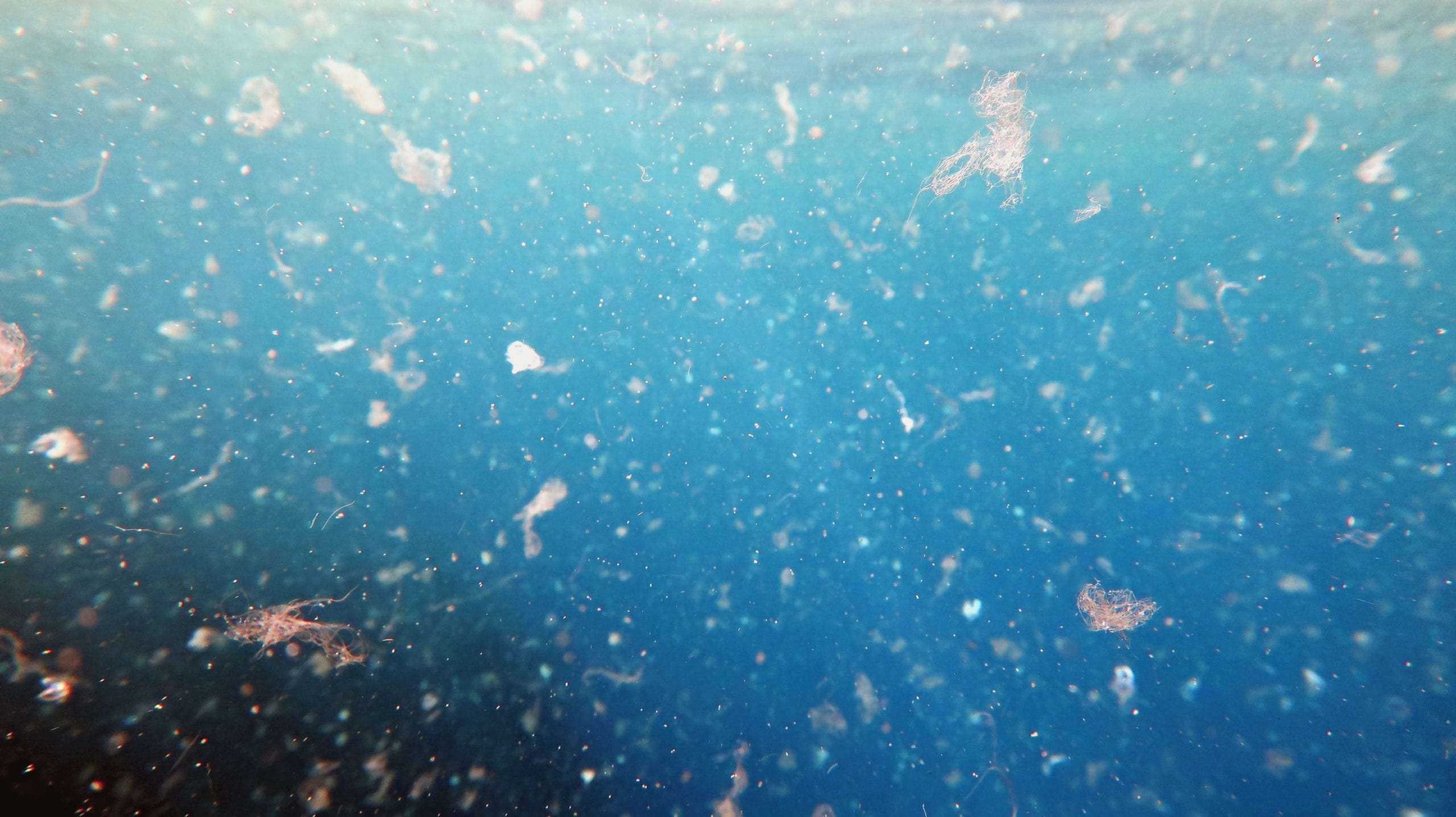 WHOI establishes new fund to accelerate microplastics innovation
With the backing of a handful of family foundations, WHOI is launching a Marine Microplastics Innovation Accelerator to help answer some of the most pressing—and foundational—questions about marine microplastics and…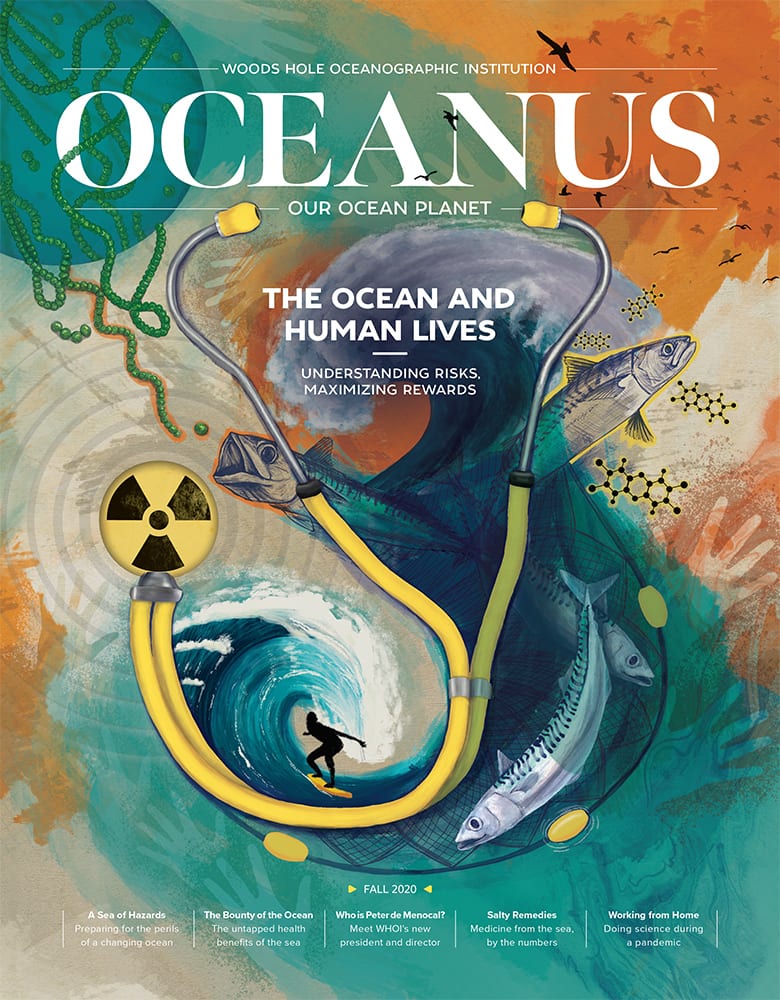 This article printed in Oceanus
Fall 2020
Estimated reading time: 2 minutes
Despite regular media coverage and international concern over microplastics in the ocean, funding to study this emerging ocean pollutant has been surprisingly scarce. Early microplastics research by WHOI scientists was mostly funded through small grants that allowed them to explore very limited facets of the issue.
In 2017 and 2018, WHOI awarded Catalyst Funds—an incubator program funded by private donations—to form the Marine Microplastics Initiative. Leveraging WHOI's interdisciplinary scientific staff, the initiative's first priorities were taking stock of the existing research and coordinating a workshop to bring international experts together to chart a course forward.
Now, the group has turned its attention to some of the most pressing—and foundational—questions about microplastics: How long do they last in the environment? Where do plastics discharged from wastewater systems end up? And what kinds of health risks do these plastics pose to animals and humans? They are also developing tools to sense and measure microplastics in the water and working on ambitious new projects related to the recovery and processing of plastic waste in the ocean.
With the backing of a handful of family foundations, WHOI is launching a Marine Microplastics Innovation Accelerator to help drive innovation and support projects that will have the most impact.
Hannes Frey, a director at March Limited, says the company chose to fund WHOI's microplastics research in order to help close knowledge gaps that stand in the way of a healthier ocean and to inspire others to make similar philanthropic investments.
"As we talked to scientists, we realized that the breakdown into microplastics and their entry into the food chain is one of the most challenging issues to understand. It's not as visible as animals trapped in fishnets or a seashore covered with plastic bags, but I think that on a scientific basis, it is crucial."
The Seaver Institute is another organization that is helping fund microplastics research at WHOI. "We give seed money for research and support projects that other people aren't willing to fund until they become understandable," says the foundation's president, Victoria Dean. "We are interested in the discovery of scientific fundamentals and getting the information out there—WHOI does a great job of sharing their work."
Funding from private foundations has been an indispensable part of moving this research forward, says Mark Hahn, principal investigator of the Microplastics Initiative. "Currently, there are many more questions than answers about the fate and impacts of microplastics in the ocean," he says. "The growing support from private foundations is critical in enabling the interdisciplinary, cutting-edge research that is needed to understand and solve this global problem."