Profile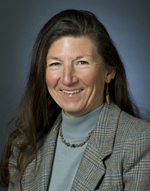 Cyndy Chandler
Information Systems Specialist
Marine Chemistry & Geochemistry
Office Phone: +1 508 289 2765
Fax: +1 508 457 2161
WHOI Mailing Address:
Woods Hole Oceanographic Institution
266 Woods Hole Rd.
MS# 36
Woods Hole, MA 02543-1050
Education
B.A. State University of New York at Geneseo, 1975, Zoology
Research Interests
ocean informatics, information systems usage for oceanographic research with specific focus on: database design, data management, online data systems, development of marine ontology, marine metadata standards and the use of information technology to facilitate the process by which ocean science data and information become knowledge
Research Statement
I am currently an Information Systems Associate III in the Department of Marine Chemistry and Geochemistry, a co-PI for the Biological and Chemical Oceanography Data Management Office (BCO DMO, URL: http://bco-dmo.org/) and manager of the Ocean Carbon and Biogeochemistry Data Management Office (OCB DMO, URL: http://ocb.whoi.edu/). I also provide continuing support for the U.S. JGOFS database (http://usjgofs.whoi.edu/jg/dir/jgofs/). My research interests lie at the intersection of computer and information science and oceanography, the field of Ocean Informatics.
[back]