People Directory : Andrey Proshutinsky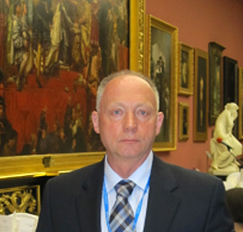 Andrey Proshutinsky
Senior Scientist
Physical Oceanography
Office Phone: +1 508 289 2796
WHOI Mailing Address:
Woods Hole Oceanographic Institution
266 Woods Hole Rd.
MS# 29
Woods Hole, MA 02543-1050
Education
M.S. Leningrad Hydrometeorological Institute, Russia, 1973, Physical Oceanography
Ph.D. Arctic and Antarctic Research Institute, Russia, 1980, Physical Oceanography
Research Interests
Polar oceanography, Arctic climate change, Arctic Ocean circulation, modeling of sea ice and water dynamics, Arctic Ocean tides, storm surges, regional oceanography of the arctic seas, polar meteorology.
Projects
Arctic Group
Beaufort Gyre
ITP
Arctic Sea Level
AOMIP
FAMOS
AOREC
[back]