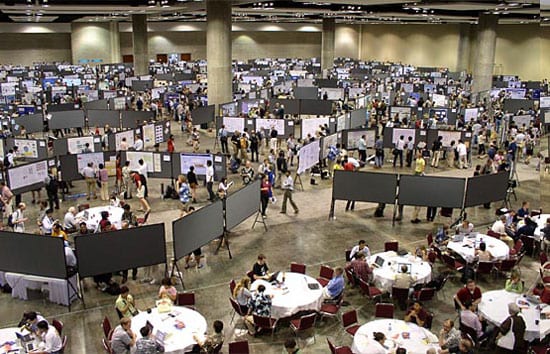 Small Island. Big Ocean.
Our men in Hawaii report on the American Geophysical Union's Ocean Sciences meeting in Honolulu
This week, more than 200 WHOI scientists and graduate students will brave the balmy trade winds, drooping palm trees, and misdirected laser pointers to present research in Honolulu. Reporters Hugh Powell and David Fisichella will be on hand to file dispatches on some of the interesting stories.
Already, they're excited to learn about the genetics of red tide, Legionnaire's disease surviving in sea water, pollutant signatures of the Industrial Age, tracking whales with robotic gliders, a new camera that recognizes fish habitat, and microbes that eat nothing but rock.
It's shaping up to be a busy week. When will they find time to go snorkeling?
Read today's dispatches from the Ocean Sciences meeting in Hawaii.