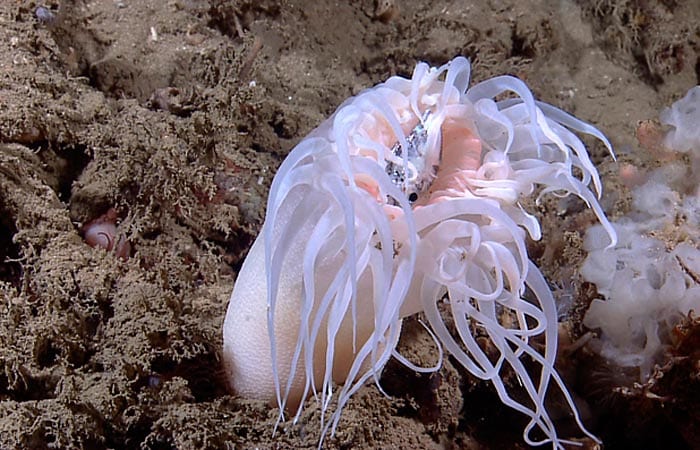 Ocean Explorers Probe Gulf of Mexico
Shipwrecks, cold seeps, and corals among the finds
The Gulf of Mexico may be a source of food, fuel, and fun for millions of Americans, but vast reaches of it have never been mapped or examined in detail. Earlier this year, Tim Shank, a biologist at Woods Hole Oceanographic Institution (WHOI), led a science team aboard the Okeanos Explorer on a mission to explore seafloor sites in the northern and eastern Gulf of Mexico.
Their goals were to confirm and extend previous mapping efforts, document the forms of life they encountered, and survey sites that had been identified by previous sonar work as possible shipwrecks.
During their three-week cruise in March and April, they visited part of the continental shelf called the West Florida Escarpment, several canyons in the escarpment and elsewhere, and sites within a few miles of the Deepwater Horizon oil rig. Here are images from the expedition. For more information about the cruise, as well as photographs and video, follow the links in the slideshow above.
<!– –>