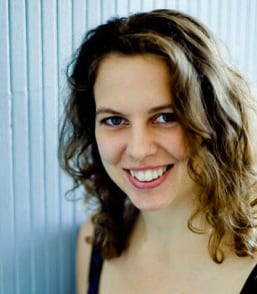 A native of West Virginia, Amanda Kowalski always dreamed of living by the ocean. Unfortunately, she was ensnared by a group of bluegrass musicians and other ne'er-do-wells, and in 2001, just after her 18th birthday, she found herself living in Nashville. There are no oceans in, or even near, Tennessee; just the muddy Cumberland river and lots of smog, and Kowalski resigned herself to a life of schlepping around the world with a string bass and a bad attitude.
Kowalski documented her world-schlepping using a 1970s Canon, with which she fell increasingly in love. In 2005 she was backstage at a festival when she noticed a photographer with an impressive assortment of gear. She approached him with an onslaught of questions, and he introduced himself as the director of photography at the Salt Institute for Documentary Studies. Amanda retired from the music business, moved to Portland, Maine, to attended the Salt Institute, and fulfilled her goal of residing by the sea.
Since then, Kowalski has immersed herself in the world of freelance photography. Her work has appeared in/on The New York Times, NPR.org, ABC News Online, PRI.org, Fast Company blog, the Fretboard Journal, TheAtlantic.com, Strings magazine, the Oxford American, Maine Home+Design, Maine Magazine, Tablet.com, and others. View her work at www.amandakowalskiphoto.com.
These days Kowalski enjoys collaborating with scientists and fellow documentarians to produce film and multimedia pieces. She remains enthusiastic about her life as a freelancer and lives on the New Hampshire seacoast with her partner Mike and her dog Blue. Occasionally, she comes out of retirement to schlep her bass around New England.
Over his long career at WHOI, Bill Watkins pioneered new instruments to collect sounds of…