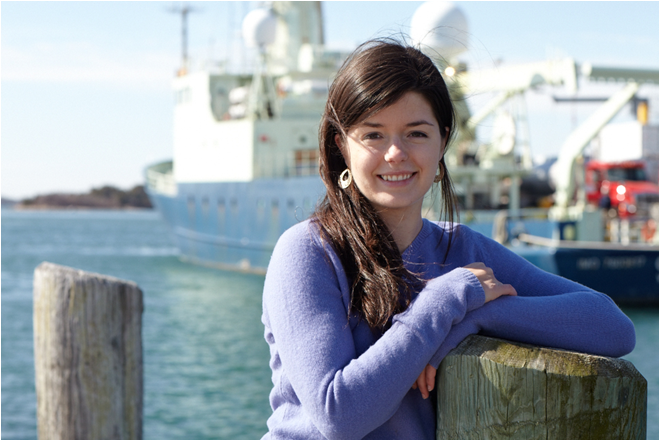 Amalia Aruda
Postdoctoral Fellow
Biology
Ph.D. Candidate
Biological Oceanography
Office Phone: +1 508 289 3725
WHOI Mailing Address:
Woods Hole Oceanographic Institution
266 Woods Hole Rd.
MS# 33
Woods Hole, MA 02543-1050
Education
Ph.D. Candidate, Biological Oceanography. MIT-WHOI, 2009-2014 (expected)
B.S., Biology. Georgetown University, 2009.
Research Interests
Microbiology
Molecular biology
Animal physiology
Research Statement
I am interested in host-epibiont interactions in the marine environment, particularly the role that zooplankton play in shaping the community composition and activity of their bacterial flora. I use a combination of molecular tools, laboratory manipulations, and field observations to identify the pathways involved in the copepod response to a range of Vibrio associations.

My passion for promoting the effective communication of science is driven by the belief that a great scientist not only conducts significant research, but also successfully conveys the applicability of their findings to the scientific community and the public.
Awards
EPA Science to Achieve Results (STAR) Fellow 2010-2012
NSF Graduate Fellow 2012-2014
[back]