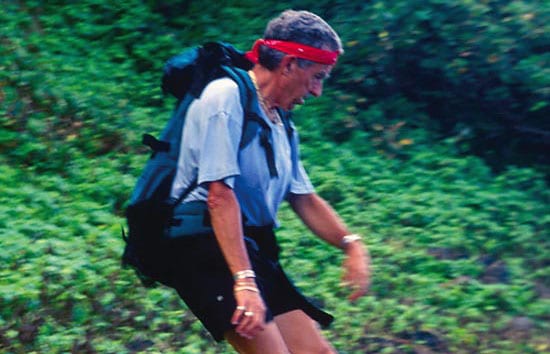 Hart Elected to American Academy of Arts and Sciences
Senior Scientist Stanley Hart of the WHOI Geology and Geophysics Department has been elected a Fellow of the American Academy of Arts and Sciences, one of the oldest learned societies…
Senior Scientist Stanley Hart of the WHOI Geology and Geophysics Department has been elected a Fellow of the American Academy of Arts and Sciences, one of the oldest learned societies in the nation.
Hart is a geologist and isotope geochemist whose recent research has focused on the origin of hot spots and mantle plumes and on the dynamics and evolution of the deep Earth.
The academy was founded in 1780 by John Adams, James Bowdoin, John Hancock, and other scholar-patriots. According to the academy's announcement, it has elected "the finest minds and most influential leaders from each generation."
Over the years, its membership has included George Washington, Ben Franklin, Daniel Webster, Ralph Waldo Emerson, Albert Einstein, and Winston Churchill. This year's inductees included the artist Maya Lin, Supreme Court Chief Justice William Rehnquist, and Nobel prize-winning physicist Eric Cornell.
From the Series
Featured Researchers