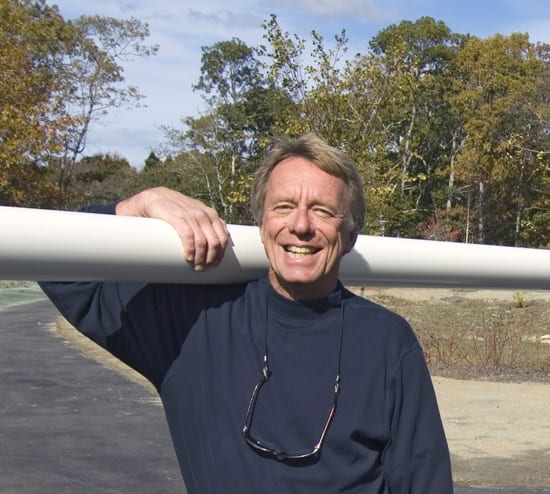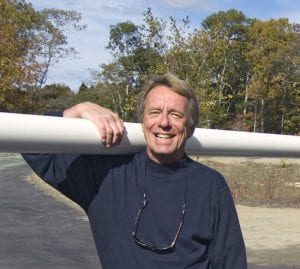 Jim Broda grew up in a small steel town up the river and in the shadow
of Pittsburgh. With a 1970 bachelor's degree from Penn State in mineral
economics, he landed a job as a chef on Cape Cod. He learned about
WHOI, visited then-personnel manager Bruce Crawford, and next thing he
knew, he was hauling carboys of secondarily treated effluent from Rhode
Island for John Ryther's aquaculture project to nourish shellfish with
plankton grown in seawater and sewage. In 1973, Broda moved to the
Geology & Geophysics Department and joined his first cruise, a
six-month expedition in the South Atlantic aboard Chain.
In the past 30 years, he has been on more than 90 oceanographic cruises
and has collected thousands of deep-sea core and dredge samples from
all over the globe. During his career, he has developed large-diameter
piston coring systems for a dozen ships in the University-National
Oceanographic Laboratory System, Coast Guard icebreakers, and National
Science Foundation Antarctic fleets. He also designed, built, and
deployed sampling systems for remote lakes ranging from 13,000 feet in
the Andes to one on a wilderness island in Lake Superior. For more than
15 years, Broda worked with seismologists engaged in crustal refraction
experiments and was part of a team of engineers that created NOBEL (the
Near Bottom Ocean Explosives Launcher), an instrument that for the
first time allowed the detonation of multiple high-explosive charges on
the seafloor. As curator of the WHOI seafloor samples collection, Broda
manages a library that doesn't house any books; just tons and tons of
mud and rocks. He lives in West Falmouth, in a house he "pretty much
built," he said. "There must be a stud from the original cottage in
there somewhere."
It seems we can't find what you're looking for. Perhaps searching can help.