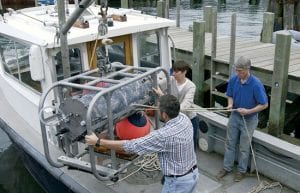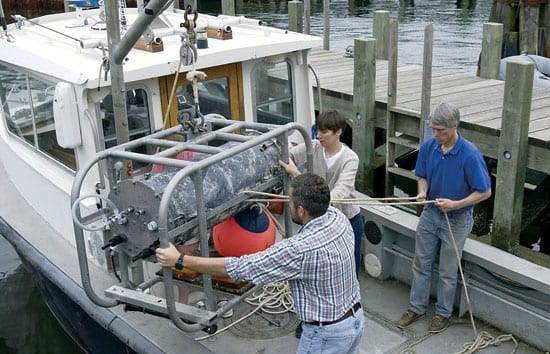 Estuaries are the borderlands between salt and freshwater environments, and they are incredibly diverse both biologically and physically. The diversity and the high energy of the ecosystem make estuaries remarkably resilient. With a better understanding of these systems, we can reverse
their decline and restore the ecological richness of these valuable, albeit muddy, environments.
Read More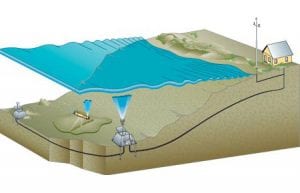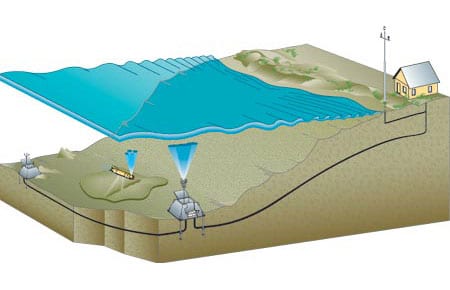 The Martha's Vineyard Observatory will have sensors mounted on two seafloor nodes, at depths of about 5 and 15 meters, respectively, connected to a shore station via a buried cable. Instruments mounted on the nodes will continually monitor mean sea and wave heights, current strengths, seawater turbulence, subsurface sediment movement, sunlight intensity, and the temperature, salinity, and carbon dioxide levels of the ocean?s waters.
Read More