Welcome to the Web site of the Board of Trustees and Corporation
Woods Hole Oceanographic Institution is a vibrant place alive with the excitement of exploration and discovery. Its dedication to the pursuit of knowledge about our planet and its commitment to educating the next generation of oceanographers makes it a world leader in basic research of the oceans. It is the primary intellectual home for the best minds in ocean sciences, and it seeks a like degree of talent and enthusiasm among potential supporters.
Much of what defines this Institution is our independence and freedom of action, which gives our Trustees and Corporation Members clear potential for enormous influence on issues of major societal concern, including questions about global climate change, damage to coastal environments, the survival of world fisheries, and what remains to be discovered on this largely unexplored Earth. Election to the Board or Corporation of the Oceanographic is an exceptional service opportunity. We hope this Web site is a useful tool as you form rewarding connections to the people and activities here. We welcome your comments.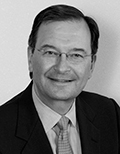 Steven G. Hoch
Chairman of the Corporation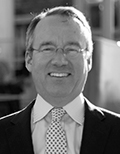 David B. Scully
Chair of the Board of Trustees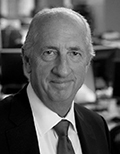 Jefferson E. Hughes, Jr.
Vice Chairman of the Board of Trustees