Report #10: MMA testing lab
Cadets and technicians harvested a batch of life-tested samples on Nov. 6, 2001.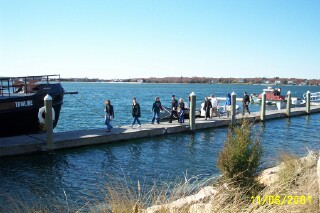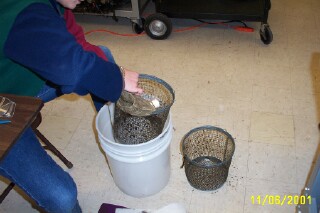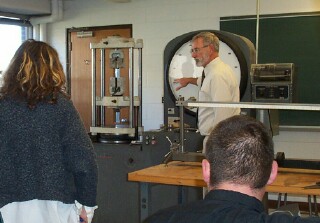 Cadet Pike and UCCRTS technician operate the testing machine and find the failure force on four life-tested adhesives. All the adhesives failed by a failure of adhesion.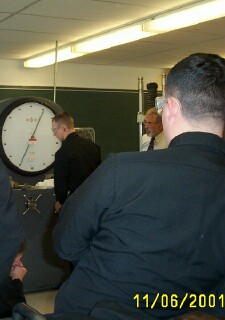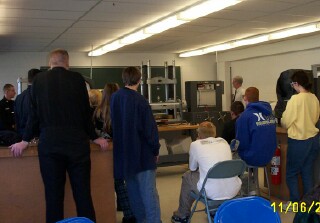 To see the test results, go to the link on Test Results.