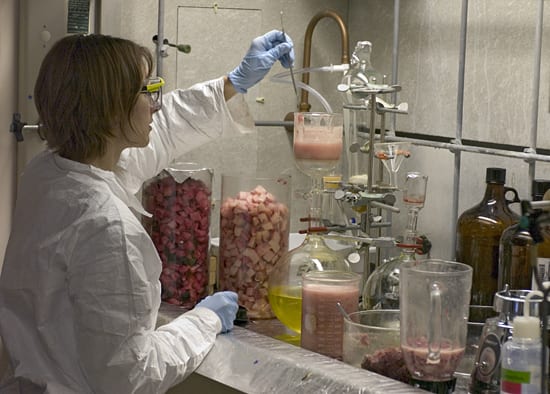 What's in a Whale?
June 10, 2006
WHOI chemist Emma Teuten applied classical chemistry techniques, some kitchen skills and high-tech equipment to analyze the specific compounds found in the blubber of a True's beaked whale found dead at False Cape, Va., in November 2003.
(Photo by Tom Kleindinst, Woods Hole Oceanographic Institution)
Image and Visual Licensing
WHOI copyright digital assets (stills and video) contained on this website can be licensed for non-commercial use upon request and approval. Please contact WHOI Digital Assets at images@whoi.edu or (508) 289-2647.